Colour scheming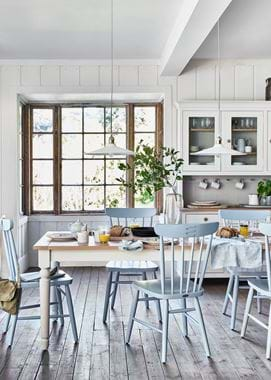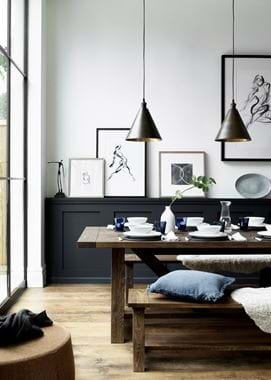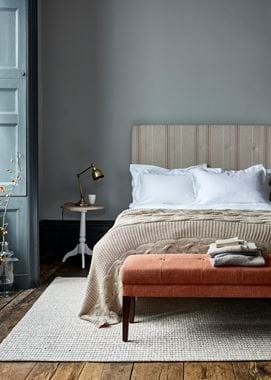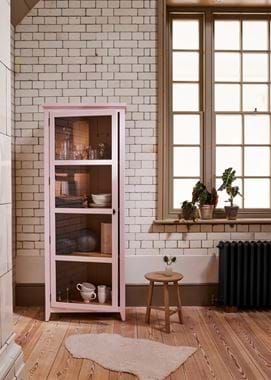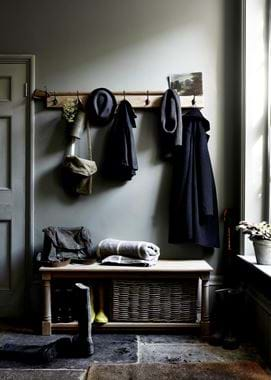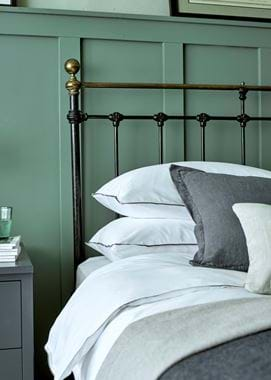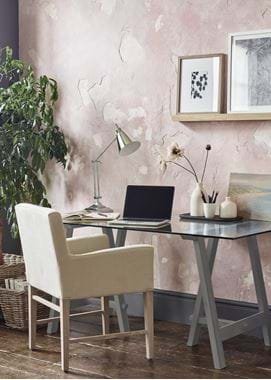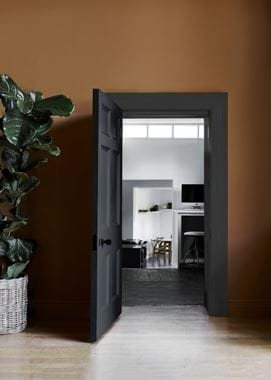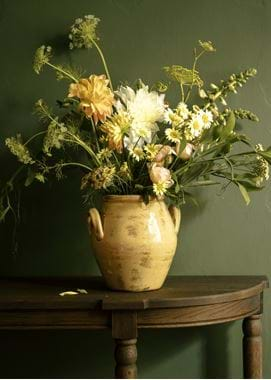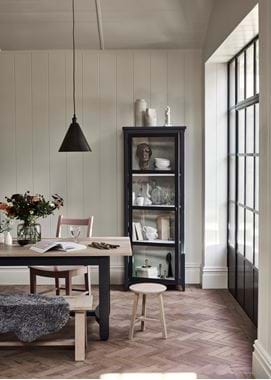 Colour scheming
The colours we surround ourselves with can affect our mood, so when it comes to deciding on the palette for a room scheme, especially in winter, there's much to consider. Interior designer and Neptune creative founder, Emma Sims Hilditch suggests some perfect combinations.
"Colour can be uplifting or it can be subduing," says Emma. "If you find winter particularly hard, go for the warmer side of the colour spectrum: shades with yellow, pink and red undertones. Don't go to the dark greys."
When it comes to colour combinations for certain rooms, Emma has put together her favourite schemes:
Coastal-look kitchen: Snow + Lily + Cactus
For a fresh, relaxed kitchen scheme, paint cabinets and the ceiling in Snow – a refreshing white created to look like white walls with sunlight on them – paint the walls in a pale grey neutral like Lily to balance the Snow, and introduce an accent colour like Cactus (a deep, relaxing green) or grey-green Moss on a dresser or kitchen chairs.
Smart dining room: Navy + Shell
For a scheme that looks bright by day and moody by night, try soothing, deep Navy on the walls and Shell, which is a creamy white with a subtle hint of beige, on the ceiling and woodwork.
Calming bedroom: Mist + Snow + Shell
A relaxing bedroom needs gentle colours that don't feel cold. Mist is a contemporary mid-grey that has a warmth to it and would work beautifully on the walls, along with Snow on the ceiling and Shell on the woodwork. You can inject colour highlights through fabrics and bedlinen.
Family bathroom: Old Rose + Snow + Lily
Pink is a fun – and slightly unexpected choice – for a busy bathroom, but its flattering tones mean it's a favourite at any time of night or day. It feels smart but not austere. Use the comforting, warm Old Rose on the walls, paint the ceiling in Snow and use a neutral like Lily for the woodwork and joinery.
Panelled room or conservatory: Moss
Painting everything in a room – the walls, doors and woodwork – in one colour feels both contemporary and cocooning, and is a useful way of making less-than-pretty features fade into the background. Moss is a cool green-grey that works well in all spaces and looks particularly good with plants.
Study: Old Rose + Smoke + Silver Birch + Snow
A workspace should feel calm, soothing and dignified so go for Old Rose on the walls; paint shelves and storage in a strong, deep grey like Smoke; use Silver Birch, which is a warm, creamy grey, on the woodwork; and finish with Snow on the ceiling.
Dark entrance hall: Fog + Saffron + Shell
In a narrow, dark entrance hall, try a rich yellow like Saffron on the walls to add warmth and depth. Combine it with Fog, a classic grey, on the woodwork and Shell on the ceiling to create a smart but impactful welcome.
Country house palette: Mustard + Old Chalk + Olive
The autumnal palette works particularly well in country houses or those where there's a lot of natural wood and stone finishes. Experiment with the warm yellowy mood of Mustard on the walls and the traditional mellow tones of Old Chalk on the ceiling and woodwork. Bring in a rich, dark colour like our new Olive on a dresser or cabinet.
Ground floor colour flow: Cactus + Moss + French Grey + Lily + Snow
Don't think of rooms in isolation as often you'll have vistas from one room to another and the eye should travel smoothly between the spaces. So, when you're planning a redecoration, think about the flow and consider using analogous colours which are a group of hues positioned next to each other on the colour wheel; usually a dominant colour, say blue, then a secondary colour, say navy, and a third colour that's either a mix of the first two or an accent, say turquoise. Think of the harmonious flow in Monet's Waterlilies where the analogous colours create a serene mood. For a successful ground floor flow, try moving from Cactus, to Moss, to French Grey to Lily, and use Snow on the woodwork to pull the scheme together.