How to create the perfect reading nook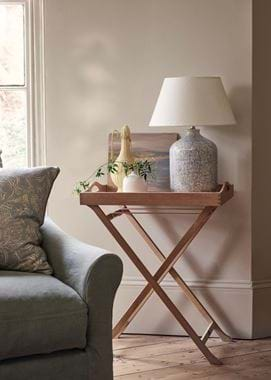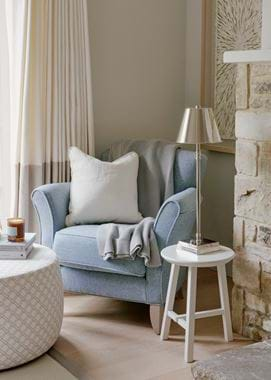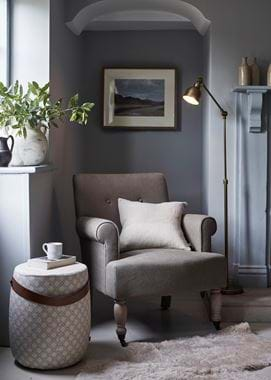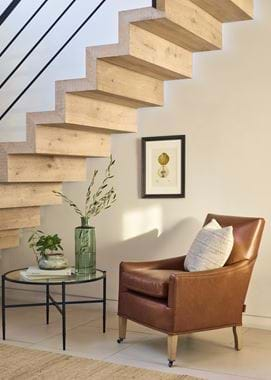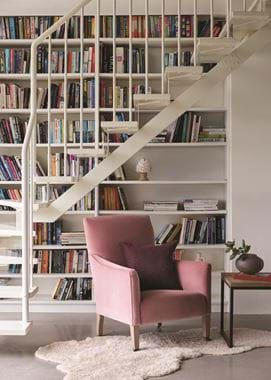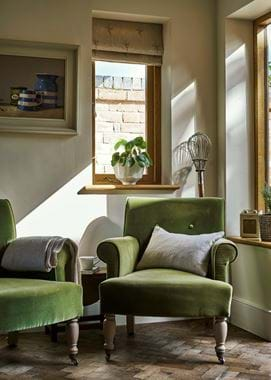 How to create the perfect reading nook
When is the prospect of a nook ever not a lovely one? To the ear it sounds hidden-away and comforting to ruck yourself away from the world. To the eye, it's much the same but ten times so, enhancing what would otherwise be a pocket in the room that never quite realised its potential. What better time to address the cosy corners of your home than on the cusp of winter when carving out a special place to trot to, book and blanket in hand, appeals more than at any other point of the year? To help, we spoke to Neptune Fulham's home designer George – a self-confessed reading nook enthusiast. 
The reading nook and what makes it so special
'It's just got charm hasn't it? It feels so indulgent to say that you possess one in your home, and yet, it's simply an unloved corner given purpose. It needn't take up much room and it is in fact far from difficult to attain yet feels like such luxury. A simple sanctuary is how I like to refer to nooks and nooks alike.'
Identifying nooks ripe for the role
'Honestly, you can make one almost anywhere in the home; reading nooks aren't destined for sitting rooms and snugs alone. Even the hallway can become your new reading spot if there's a little area under the stairs perhaps – Harry Potter-style – that you could picture yourself bur-rowing under. I've always liked the idea of putting one in a formal dining room, especially if there are drapes that could enclose a window seat and its reader within – I'd have loved that as a child. This gives the room extra purpose to prevent it from being a space rarely used. For my own reading nook however, I stuck to quintessential nook territory – our bedroom.'
Ingredients from the collection, key to creating your book corner
1. A comfy chair, naturally – 'my favourite is the Matilda armchair where the comfort to size ratio is phenomenal, providing you with a huge dose of soft squishiness in a very tiny foot-print.'
2. A reading lamp – 'while the image of being all Dickensian and reading by candlelight is charming, a table or floor lamp to provide you with glow is probably more fitting. The Hanover cordless light is an effective and easy to use downlight that works well if you don't have a socket near to your nook. I also suggest the Brompton reading floor lamp to clients that neatly fits either behind the armchair or to the side of it.'
3. A side table to rest book and tea – 'yes, you can place your book pages down, spine up over the arm of the chair, which adds real character in fact and shows the nook is in frequent use, but really, a reading nook calls for at least one surface for resting things upon. Depending on what time of day you're reading, a side table calls out for tea and biscuits, or if truth be told, when I use mine in the evenings, a glass of wine very much takes the place of tea when I sit down to read.'
4. A bookcase, if you can spare the room – 'not quite a necessity but a nice to have. To truly set the scene, having a piece like our smallest Chichester sideboard, aptly named the 3ft bookcase, allows you to create a miniature library within your reading nook. If space is in short supply, set the scene instead through your side table – our two-tiered Coniston will help with this so that you can keep a stack of books on the lowermost shelf and the one currently being thumbed on top.'
5. A considered use of colour – 'decorate your nook accordingly if you wish to make it ever cosier with an added dose of hibernation-ready colour, even if just on one wall to denote a change of pace. I adore Moss for a reading nook. It's deep but not too dark and the green tones are by their very nature relaxing. Reaching for the paint tin isn't a must of course as you can form a colour palette through the layering of fabrics and finishes.'
6. Ample accessories to set the scene – 'what room doesn't require a healthy serving of accessories to style it and to set the scene. Much of your reading book groundwork is covered in points 1-5, but you can elevate it that touch more with the addition of a throw over the armchair's arm until you're ready to drape it over your legs in wintertime. A big plump cushion for either leaning into or resting on your lap as a very cosy lectern is another must for me, and I always encourage velvet for the most softness. And finally, treat your feet with something luxurious underfoot such as the Tussock sheepskin and you may find, you don't in fact make it to bed at all, but nod off in your chair night after night…as I now do.'
Discover all the armchairs in our collection here.