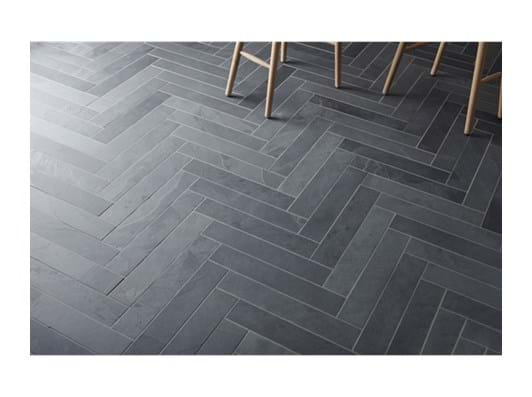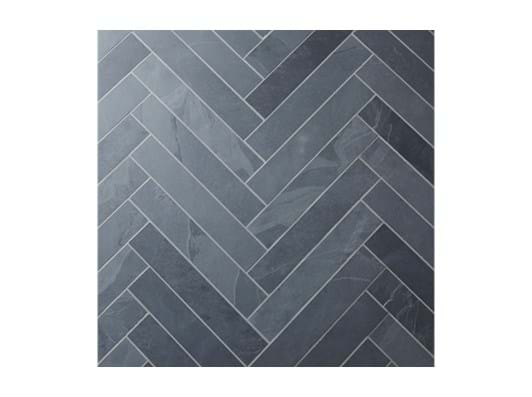 Long, thin rectangular tiles that can be arranged in either brick or herringbone formats and used on either walls or floors. Made using natural, deeply-coloured grey slate with a soft matte finish, they're at once dramatic and understated. Choose from two sizes, both of which are suitable for bathrooms if sealed.
A little more about slate
Slate is a hardwearing natural rock that we've been using – mostly for roofing and flooring – for centuries, thanks to the way it splits easily into flat sheets. It comes in an array of colours, from pale grey to ours, which is almost black.
Where to use Honister
Just like our marble Kennet tiles, Honister works on both floors and walls. Try combining both sizes in a wet room, using the larger size as tough hallway flooring, or the smaller to decorate a fireplace. The natural texture is also non-slip, so is ideal for bathrooms.
Product mastercode
HON-SLA-02
Ca Pietra Flooring Delivery
Our stone tiles are one of the only designs we don't deliver ourselves, because they'll come straight to you from our flooring partner. We'll still handle everything for you though, from booking in your delivery date to finding out about any restrictions. When you place your order in store, we'll also be able to let you know the cost of delivery, based on your location and the size of your order.
No-quibble returns

For our full returns policy, please click here.
10% wastage
Stone flooring can be fragile when cut or trimmed. We recommend allowing for 10% wastage when it comes to installing these tiles.