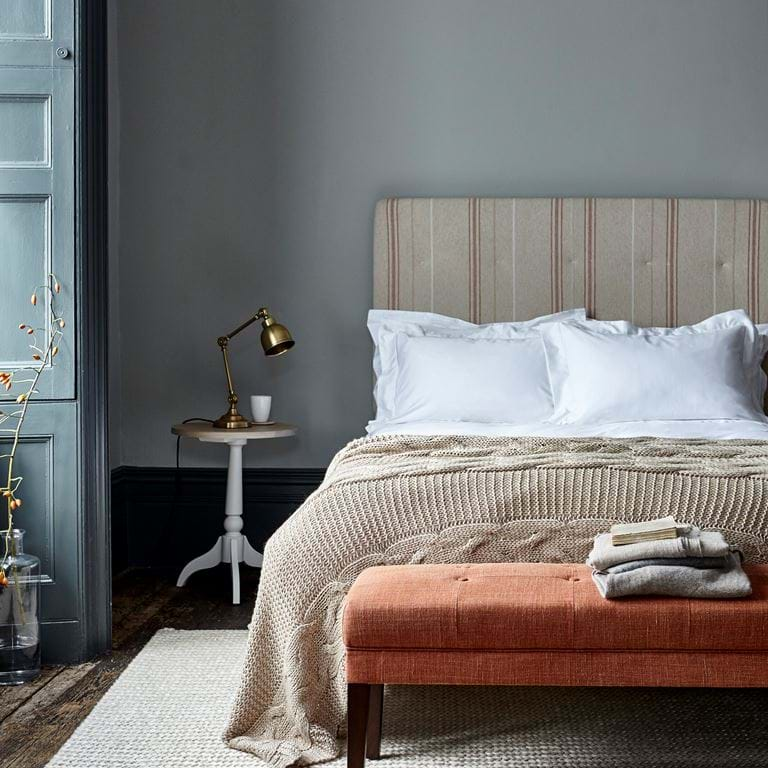 Elgin
Elgin has the chunkiest weave of all the rugs in our collection, and a naturally fluffy texture, both of which add a great deal of warmth and cosiness. Although full of character, it's also surprisingly soft underfoot. Choose from warm Grey Oak or light cream Birch.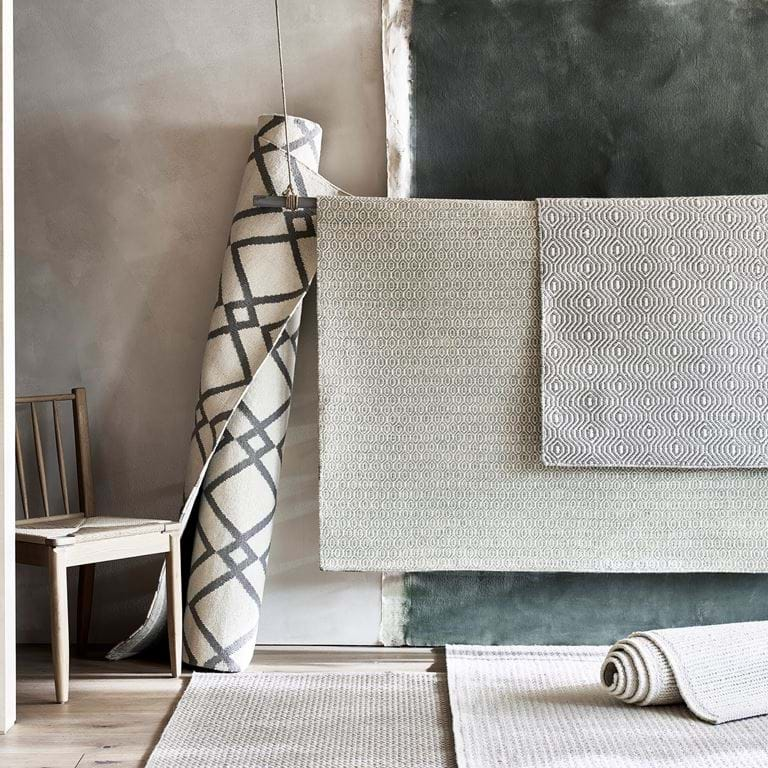 Alderbury
Similar in design to Longford and Laverton (with a tessellating arrangement of hexagons), Alderbury sits somewhere between the two in terms of scale. It's contemporary and textural, but subtly so. The two-tone design is coloured in white and teal-tinged grey or warm yellow Saffron, and comes in both rug and runner sizes.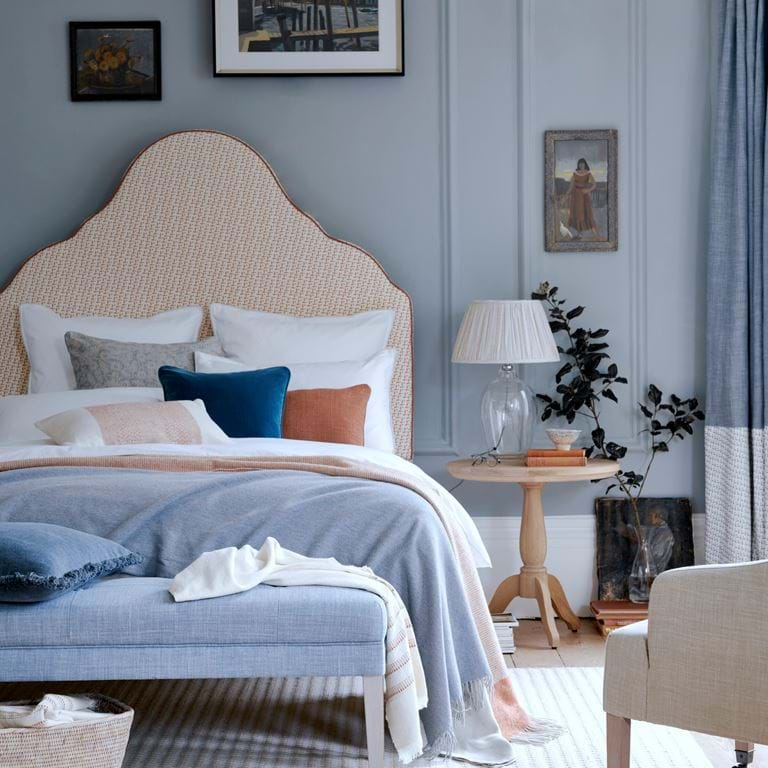 Chedworth
Like our small-scale geometric rugs, Chedworth is a way to bring pattern (and all the depth and interest it creates) into your home in an understated way, except in Chedworth that pattern takes the form of a micro chevron. Choose from three muted colours – Flax Blue, Lead Light and Off White – each flatwoven in wool and cotton in two sizes of rug and one runner.
Naunton
Just like our Alderbury and Laverton rugs, Naunton creates texture and dimension when viewed from afar, while up close its small and subtle pattern of diamonds adds further interest and depth. It comes in a very soft sage green that's a perfect complement to any scheme using our Plant paint palette. Choose from two sizes of rug and one runner.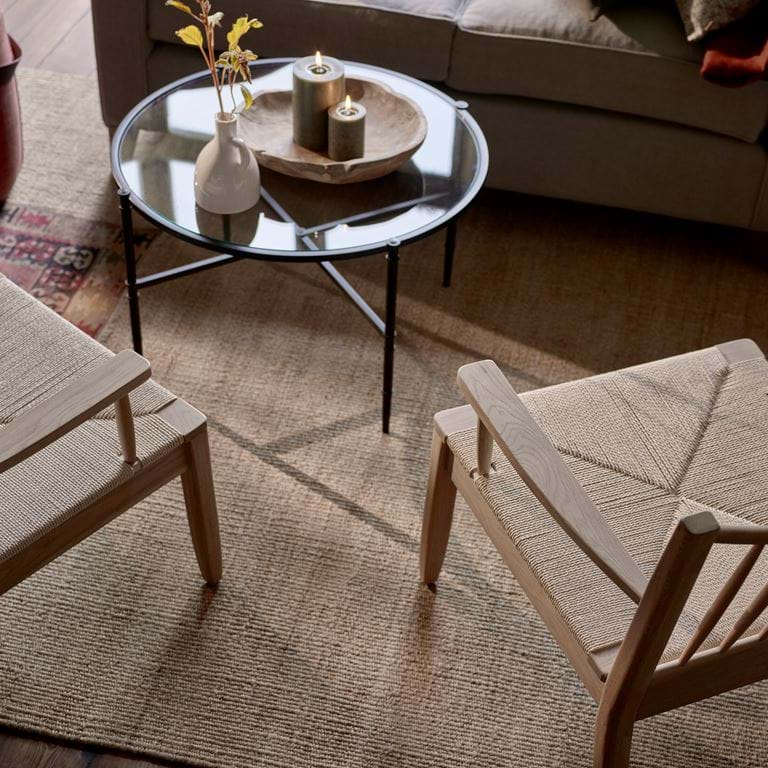 Whittington
Hardwearing Whittington is as perfect for high-traffic areas like hallways and kitchens as it is for living rooms and bedrooms, where it'll add a great deal of natural texture, colour and interest. And, as it's made from fast-growing, renewable, low-impact hemp, it's a truly sustainable choice too.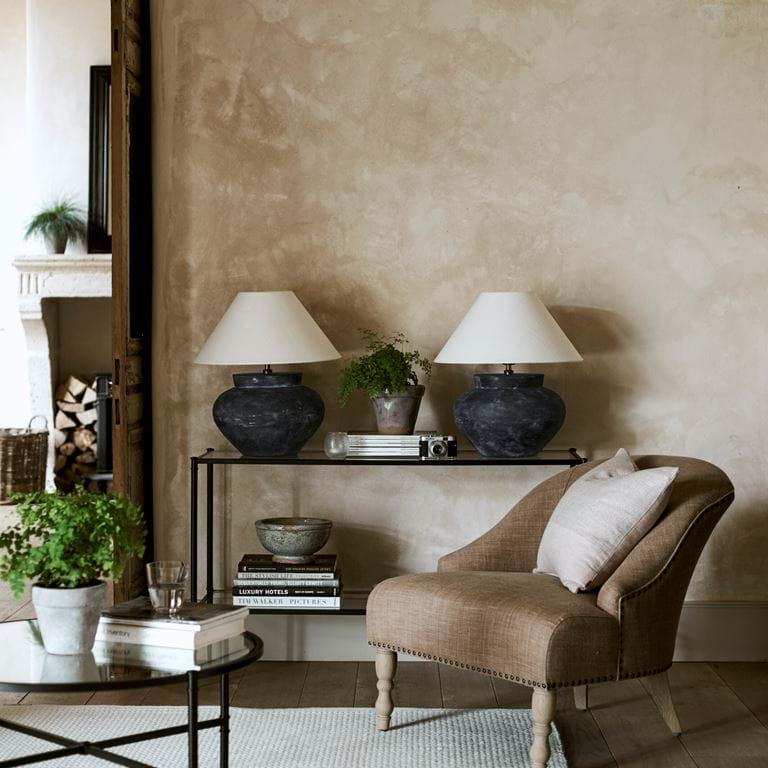 Longford
From afar, Longford is a plain, lightly textured rug. But up close, you'll spot that it actually features a small-scale, single-colour geometric weave. It's a way to experiment with pattern in an understated way, available in two neutral colourways: Off-White and the slightly darker Oatmeal.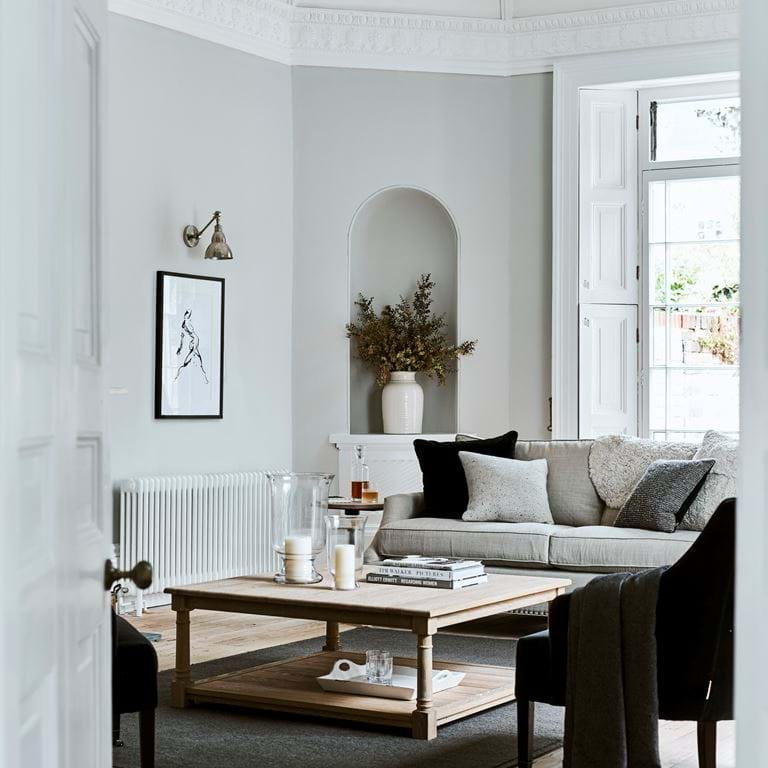 Tolsey
There are two sides to our Tolsey rugs: Off White and Oatmeal are both woven with a plaid design, while Gull Grey and Flint Grey have a simple loop pile weave. Either way, they'll add subtle texture – heavier than Cullingworth, but finer than Elgin.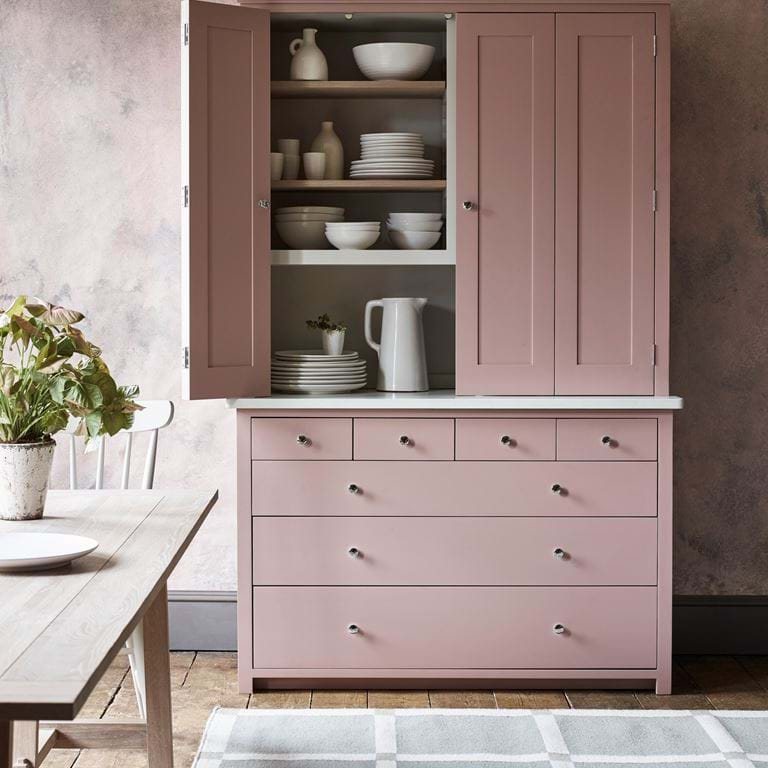 Burford
Burford is one of our patterned rugs: an oversized windowpane check. Its clean-lined, graphic design is tempered by the calming neutral palette and the reference to classic checks, making it suited to both traditional and contemporary interiors.
Laverton
One of our geometric rugs, Laverton isn't quite as striking as Whytock, but it is bolder than Alderbury or Longford. In off-white and pale grey, it'll blend into your room's décor rather than jumping out, while still adding interest through its pattern.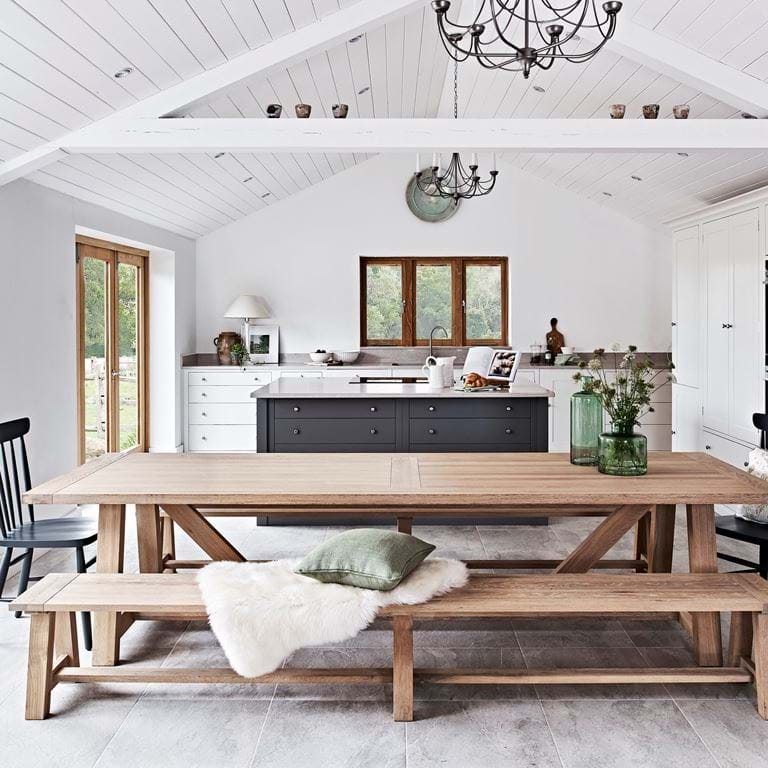 Southdown
Southdown is our classic, long-pile, naturally pale cream sheepskin. It has a thick and incredibly soft fleece that's less rugged than Herdwick's – Southdown sheep are a native breed too, but this time to the much mellower climate of Sussex.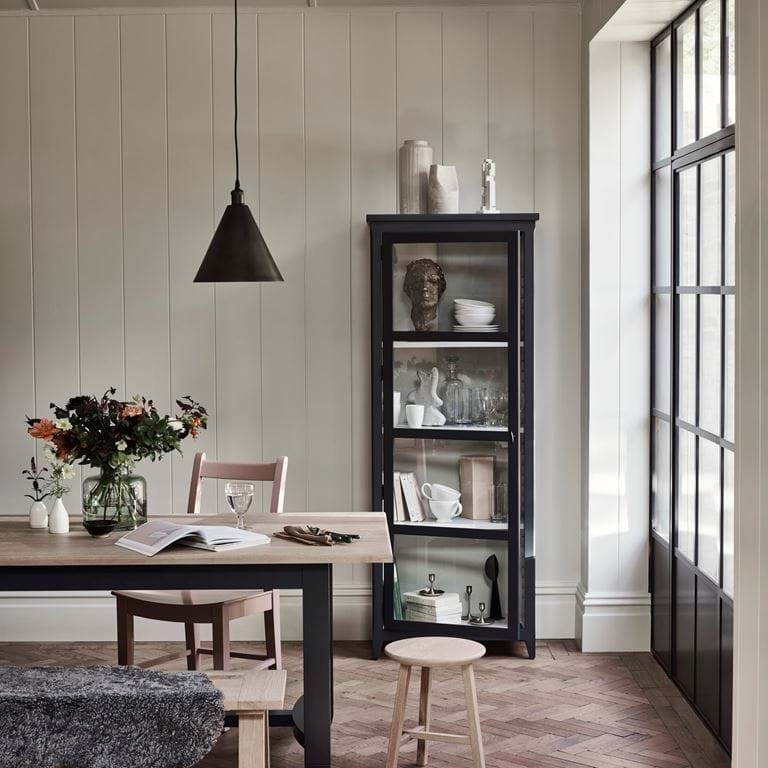 Tussock
With its close-cropped, curly fleece, Tussock is the neatest (and the softest) of all our sheepskin rugs. It's also the only sheepskin that comes in a doubly-long size, making it perfect for hallways, benches and ends of beds.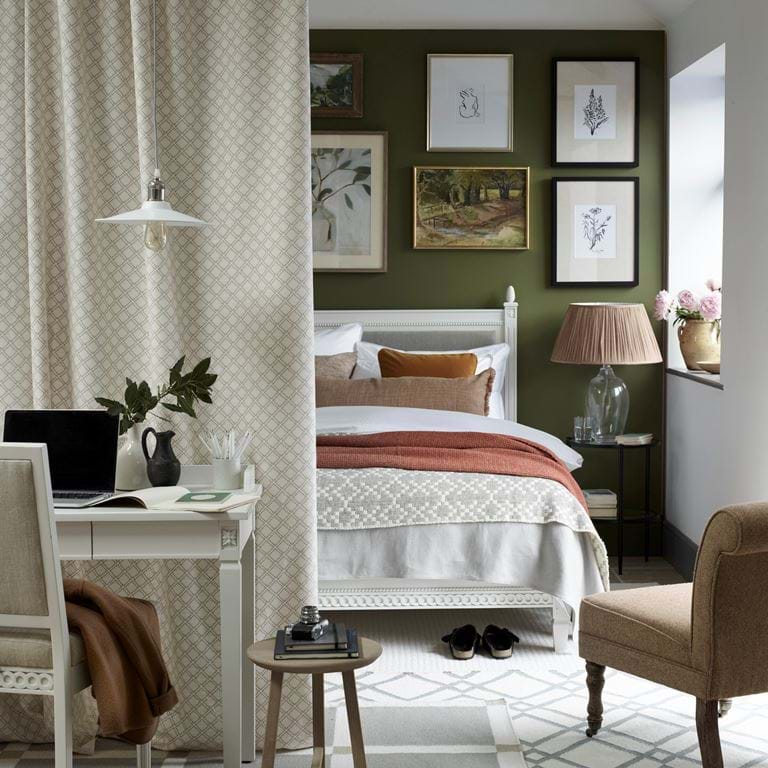 Whytock
Although its geometric pattern of interlocking diamonds is inspired by traditional Moroccan Berber rugs, Whytock has a fresher, more clean-lined feel to it. Its flatweave in versatile shades of cream and grey works well layered with other, smaller geometric designs.