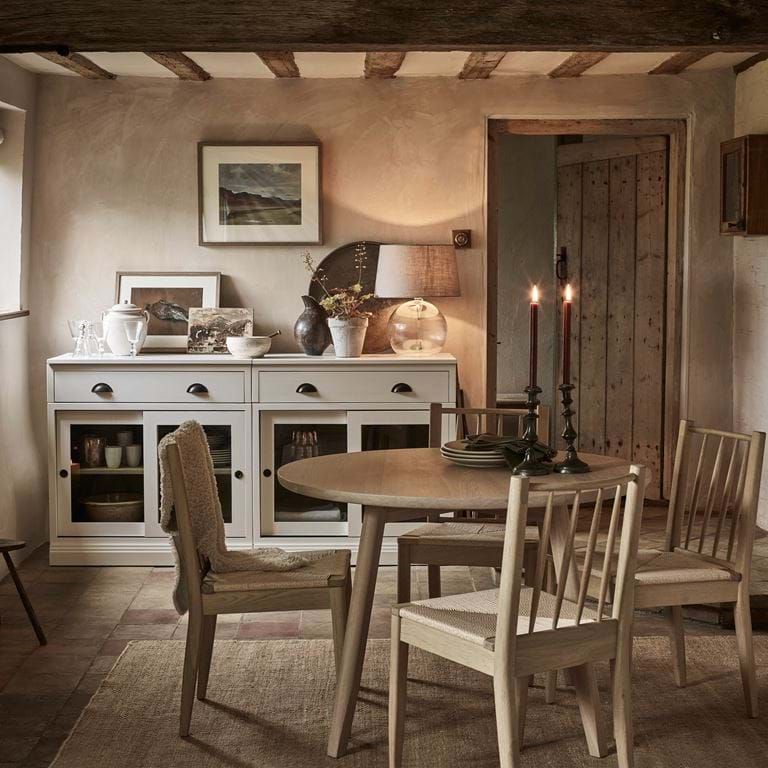 Welcome to a new season
It all began with a woodland walk and a richly-coloured tapestry of leaves overhead, foraged, gathered and brought back home. From there, a collection grew that reflects nature in its colours, forms and materials. That celebrates the art of craftsmanship. And that epitomises sustainability through beauty that'll last and last.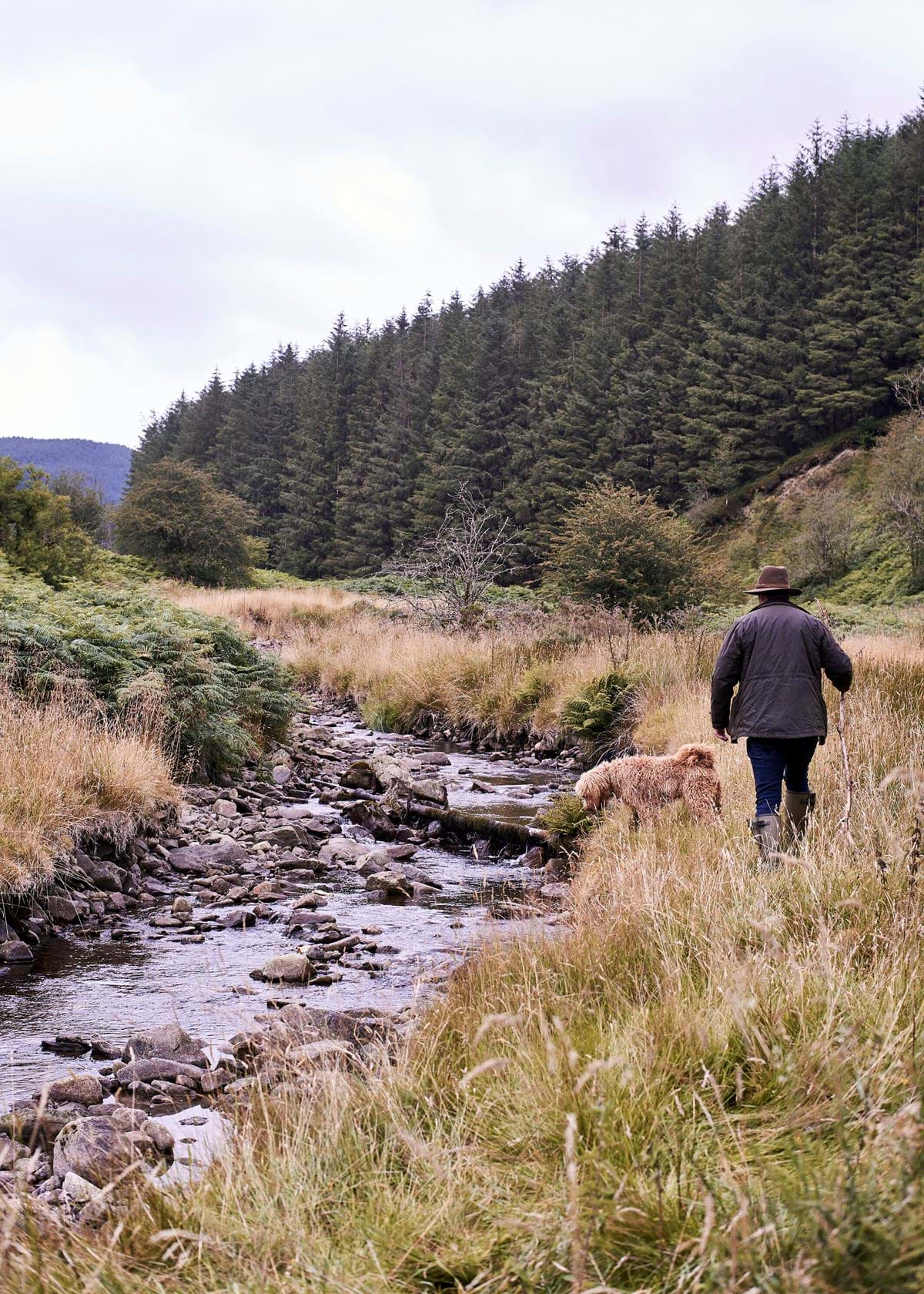 Season of the home
Nature's palette
Inspired by the rich colouring of dried autumn leaves, meet Clove, our newest colour. Hovering between decadent plum and deep brown, a neutral that's sultry, dark and impactful.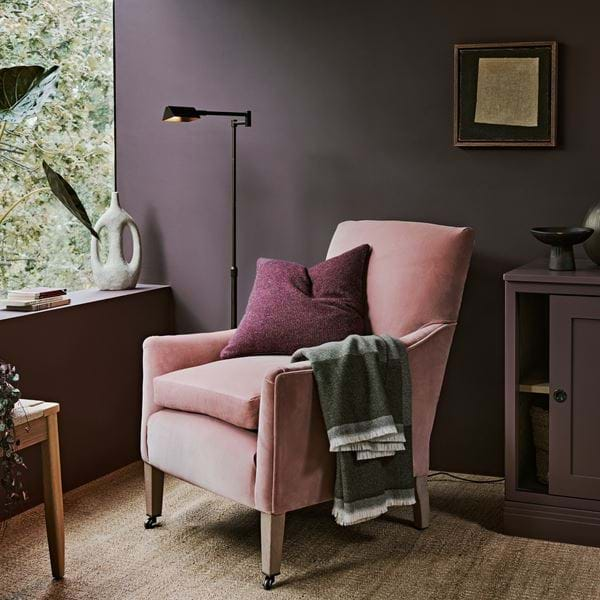 Colour & textiles
Clove in eggshell and matt emulsion, as well as a whole host of brand-new (and newly improved) fabrics to use throughout your home. 
Arts & Crafts revival
With its stately lines and elegant spindles, our furniture family inspired by William Morris' Sussex chair, Wycombe, welcomes a few new members into its fold this season – benches, bar stools and a handful of dining tables – as well as the collection's first pieces in marble.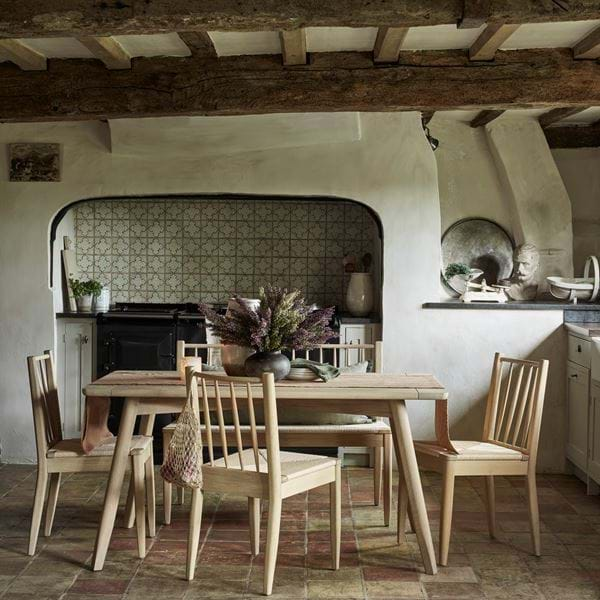 Furniture
Timeless designs to bring into your home this season – and to love for many, many more seasons to come. 
A celebration of curves
Introducing Dalston. Our curvaceous stoneware lamp with a gleaming glaze, inspired as much by the natural forms of autumn squashes as it is the gourd-shaped vessels of China's Ming dynasty. Tactile, shapely and in two subtle colours, this is a lamp that'll be a real presence in any room.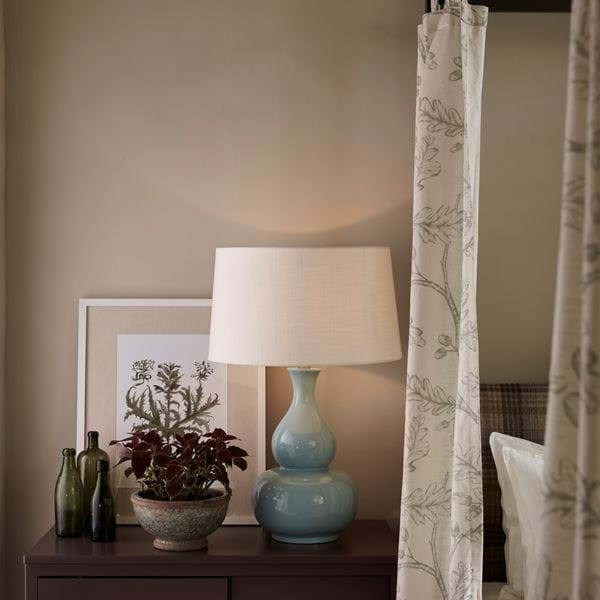 Accessories
Smaller updates to ring in the season, be that on your tabletop or your kitchen's shelves, lighting a cosy corner or bringing warmth to chilly nights.