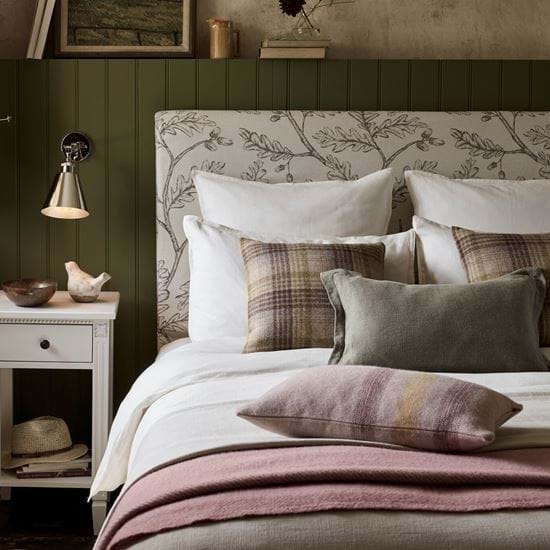 Introducing Francesca
Sprawling branches bedecked in scalloped leaves, our Francesca printed linen-cotton fabric is part fairy tale, part stroll in the woods. Hand-painted in watercolour inks by Yorkshire-based artist Francesca Wardle, the design gracefully depicts the splendour of this spellbinding tree. Francesca is available by the metre or on upholstery in two scales, small and grand, as well as four understated tones – purple-tinged Peat, blush pink Old Rose, earthy green Moss and fresh Flax Blue.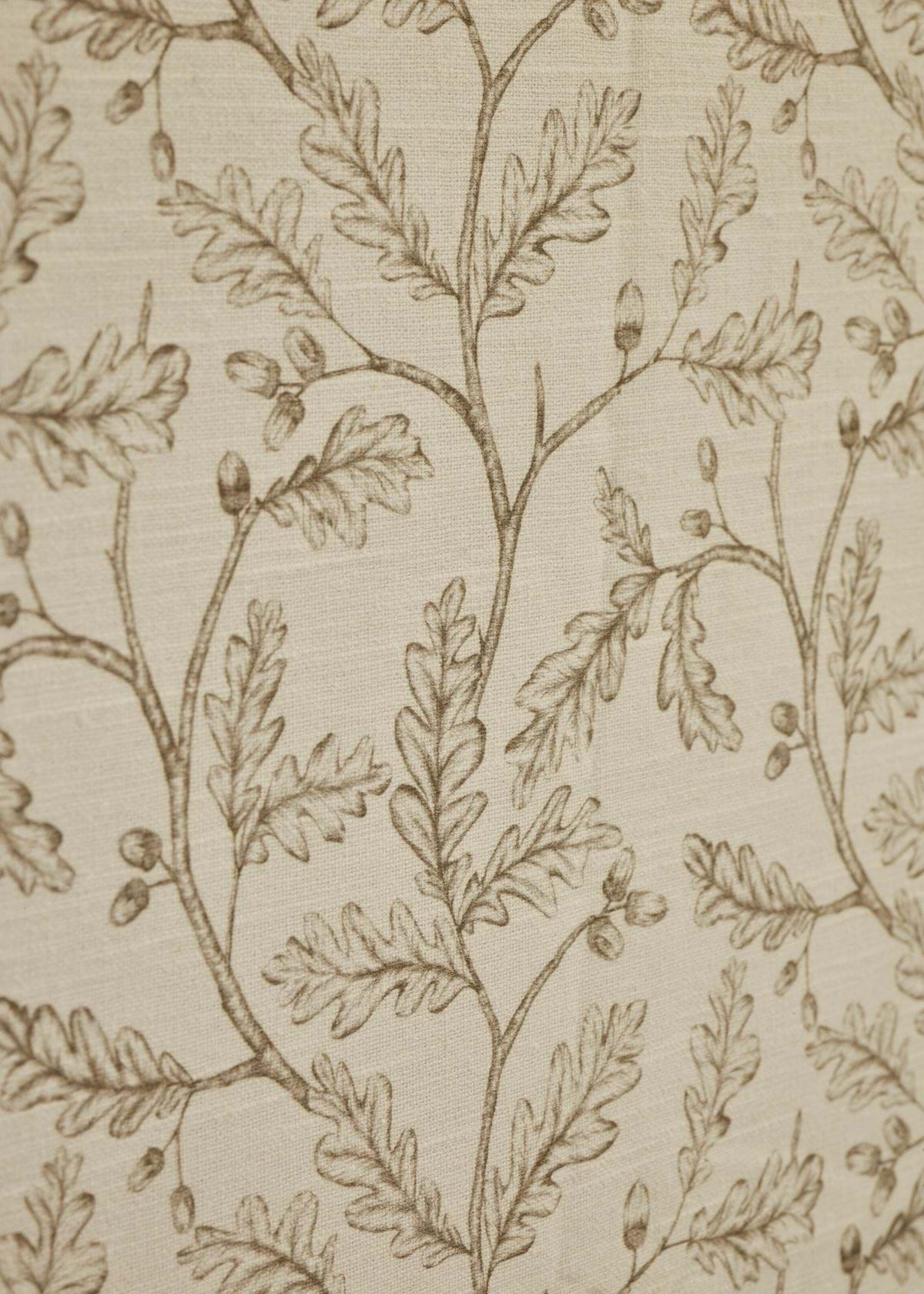 Talking to our founders: Francesca's story
Meet the artist
Read about the inspiration behind the Francesca print, hear from Francesca Wardle, the artist that created the design, and get a glimpse into her studio. 'I really wanted to capture the unique magnificence of the British oak and do its beauty justice. Oaks live for hundreds of years and I love the idea that this timeless print will celebrate that with its own long lifespan within the home.' 
The collection
See both scales and all four colourways of Francesca in detail, order it by the metre, welcome it home on one of our newest cushion designs, and discover just some of its possibilities for upholstery.