This season, in colour
The greens and yellows of mosses and lichens; the russets and umbers of changing leaves; the pinks, purples and browns of heather, berries and peaty soil. This season's collection takes us on a meandering stroll through them all. From the plummy, velvety tones of our Clove paint to a collection of fabrics in shades taken straight from moor, forest and hillside.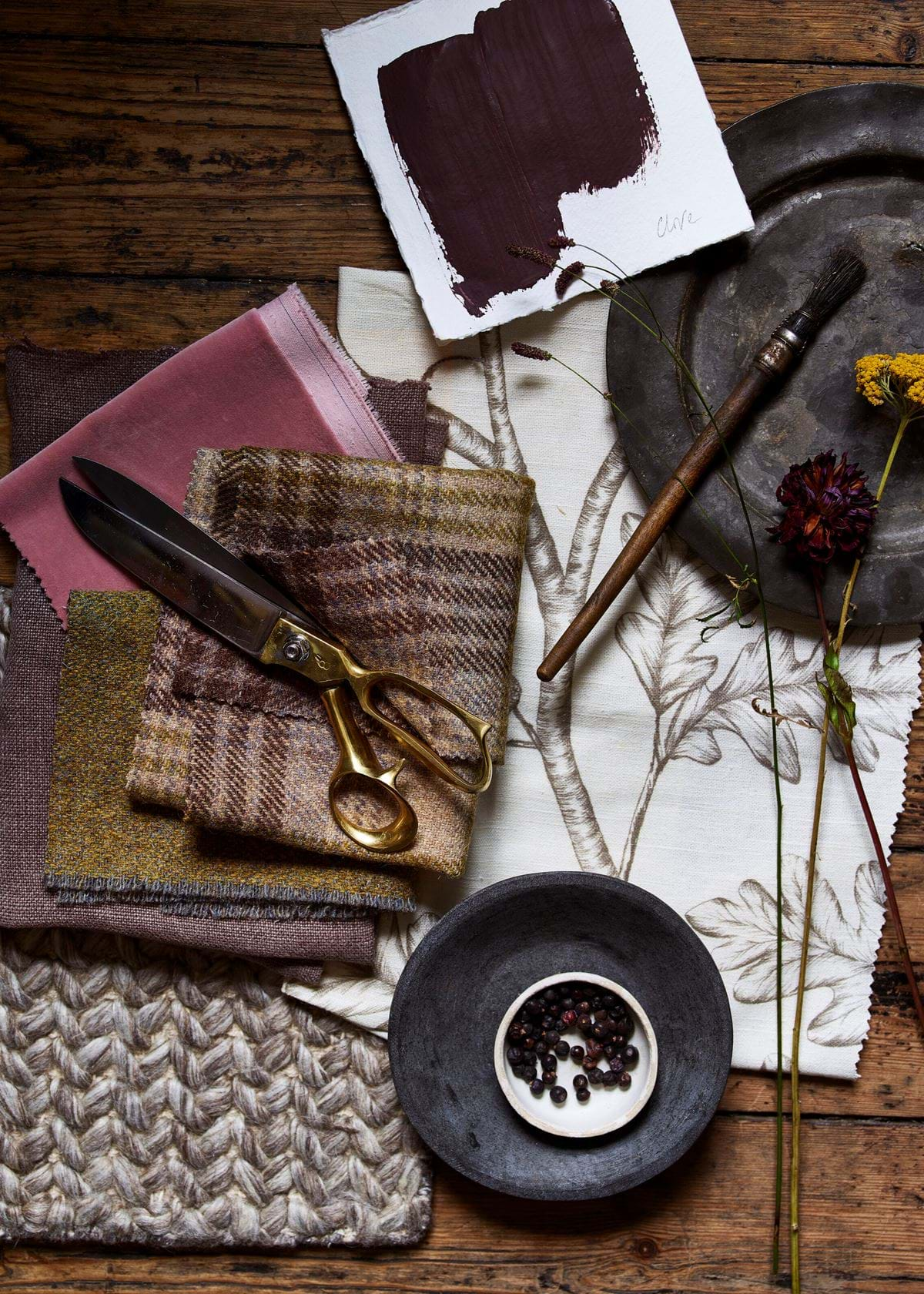 The making of a palette
Three looks for autumn's fabrics
Using cushions, upholstery and even wall coverings, here are just three of the room schemes you can create with the newest arrivals to our textiles library.  
Subtle neutrals
Nothing about this living room shouts 'colour', and yet it's surprisingly full of pigment when you really look at it.  
Together with the pink wash on the walls from our Old Rose, the Chloe Fig sofa, the Chloe Moss stool and the Isla Old Rose ottoman create warmth, depth and interest while still being decidedly neutral. Even the most 'colourful' colours – the Isla Finch cushion and the Olive candlestick – aren't bold or brash, as they're drawn from nature (and backed up by the foraged branches and botanical artwork).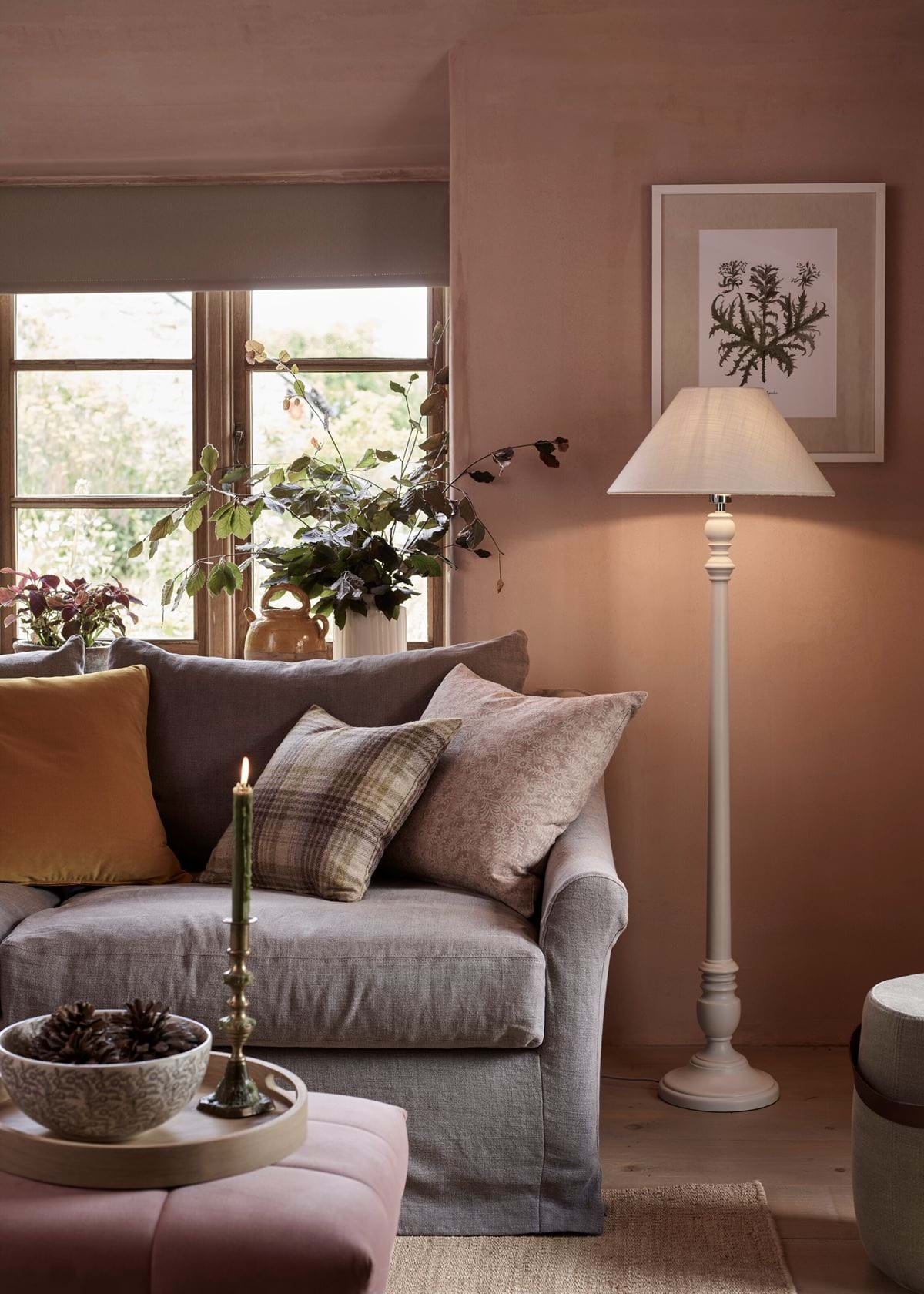 Cocooning colour
If the last palette was subtle, this one most definitely brings impact. And yet, it's still inviting and relaxing. Something the textiles used have had a big hand in. 
The all-over deep green paint (try Olive) might set the tone, but it's the continuation of this onto the Harris Tweed Lichen sofa and then the jewel-like Isla Finch, Harris Tweed Fig check and Kersey Damson cushions (and throw) that emphasise the cossetting feeling. Especially in such cosy textures as wool and velvet. And speaking of which, just that small addition of luminous velvet lifts the whole thing – a favourite trick of ours.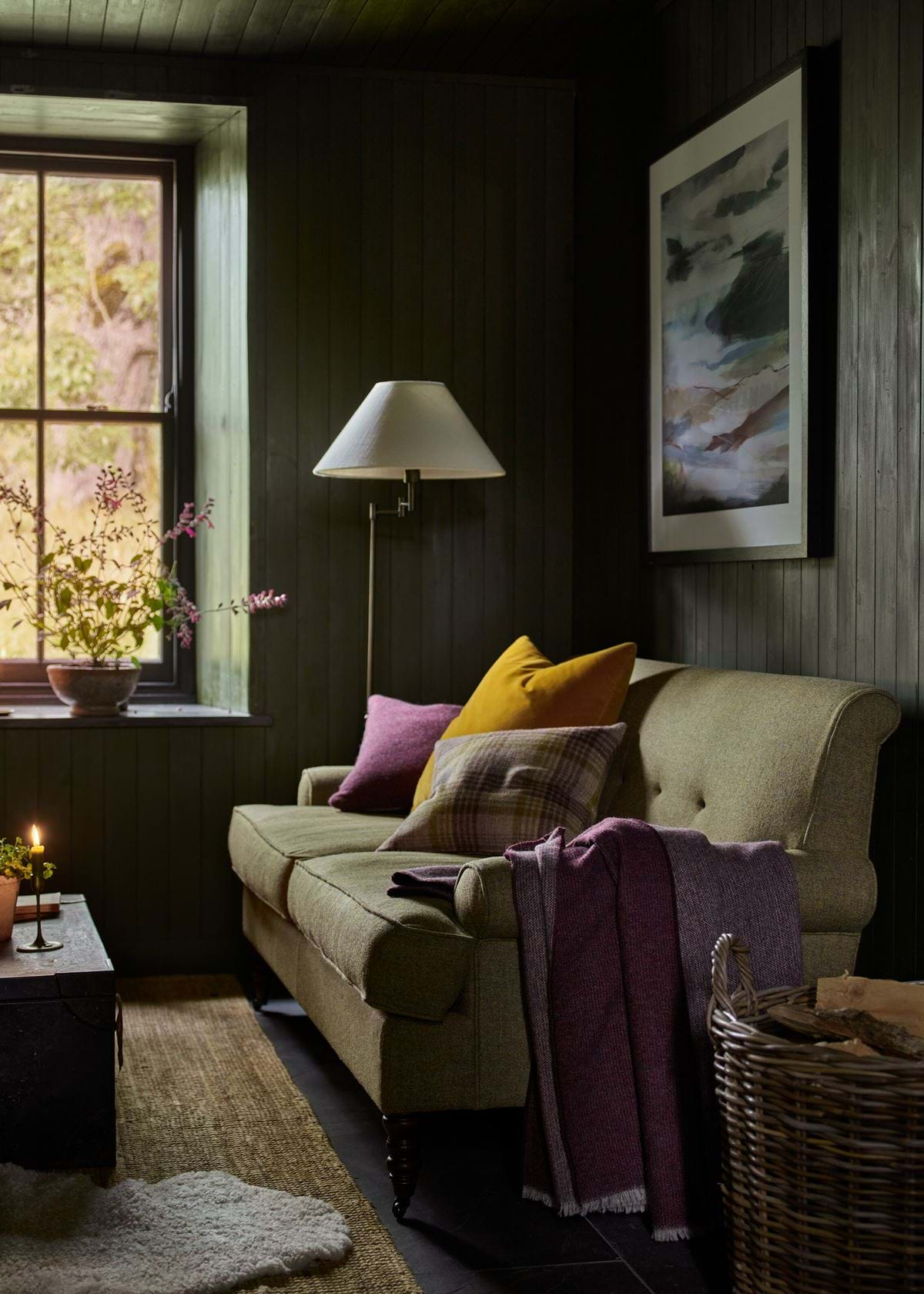 Pattern play
Our final look is one that shows how effective pattern mixing can be. It works because it bears in mind two rules: an element of contrast and an element of similarity. 
The three patterns here are the Francesca printed linen bed curtains, the Harris Tweed Fig Check headboard and the Samuel Dove ottoman. They have enough differences in pattern type and fabric texture to create something interesting – delicate, smooth Francesca against hardy Harris Tweed against simple Samuel stripe. But, they still harmonise because of their common palette of warm neutrals and (in Francesca and Harris Tweed's case) muted greens.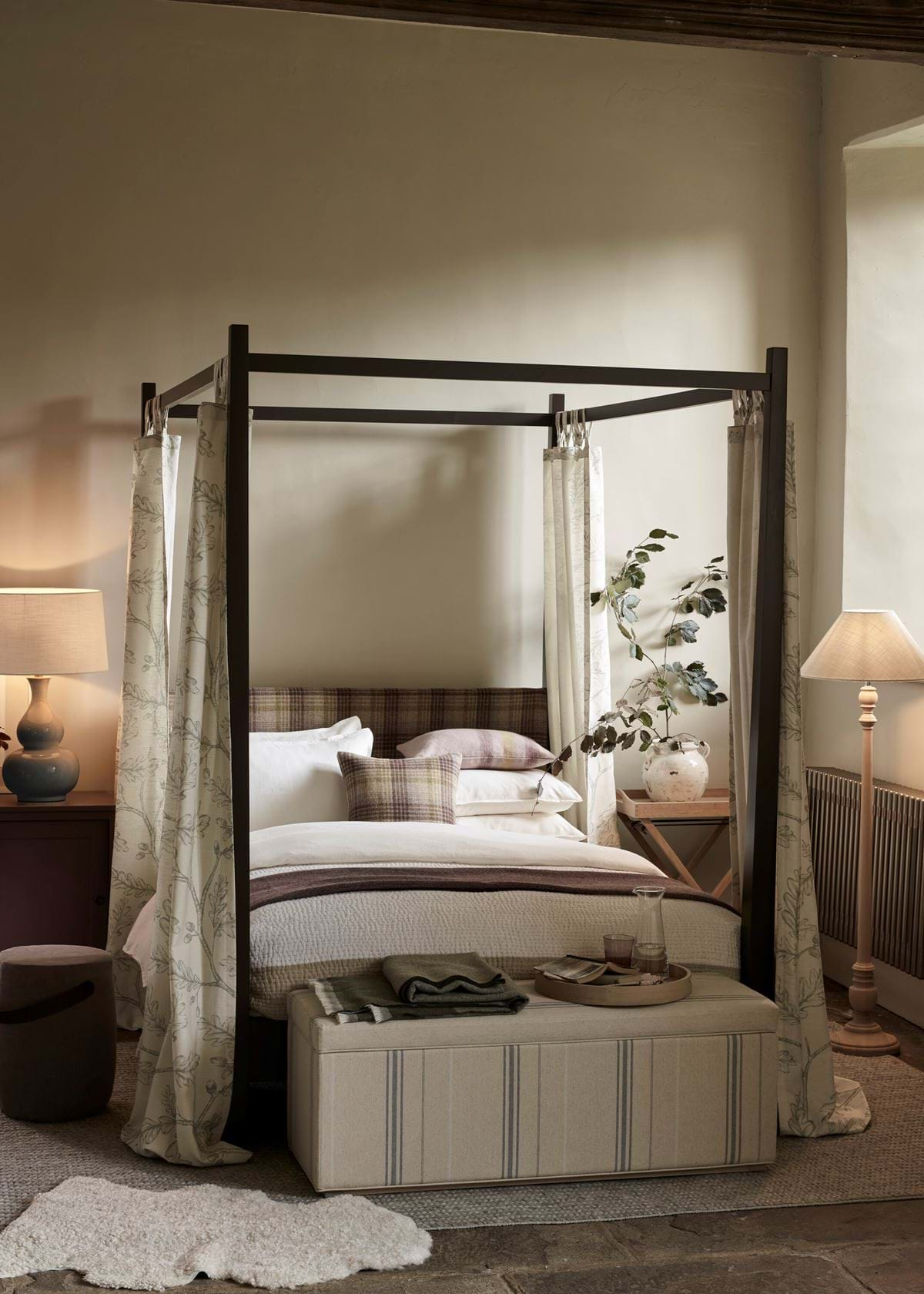 The colour collection
Get to know our autumn palette of paints and fabrics in all their colourful details. 
Flexible, accessible interior design
Whether you're redecorating one room or ten, whether it's this season's palette or another that's caught your eye, our Home Design Service makes the whole process so much easier.