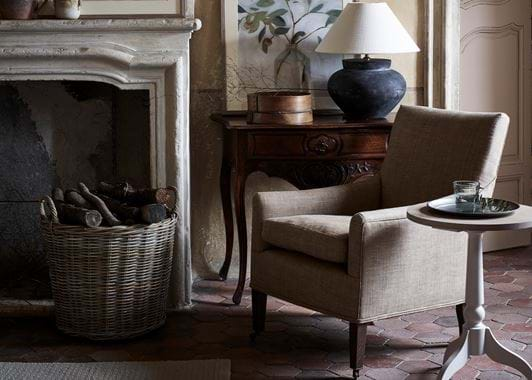 Theo's a completely classic example of British design, inspired by a particular style of antique armchair, and will very much feel like an treasure in your home. It's one of our most snug armchairs, even more so than Matilda, making it feel very bedroom, but it works just as well as a decorative piece in a passing space, or as an extra seat in a sitting room. Its little footprint means even smaller bedrooms might be able to fit one in.
From the Journal
Our fabrics: making the right choice for your home and lifestyle
A guide to each and every fabric in our collection, covering everything from style to which ones are suited to children and pets.
Keep reading