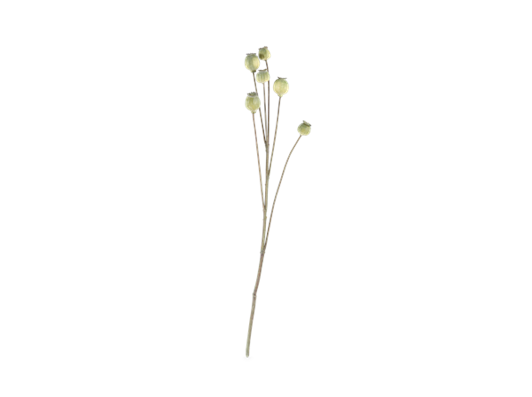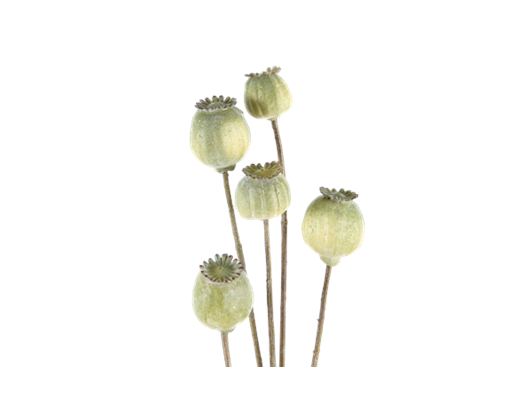 This lifelike stem captures four poppies before they burst into life, encased in verdant green buds that are as realistic to touch as they are to look at. This single, tall stem will exude muted sophistication in a bottle-neck vase or use it to add contrast and texture to a flower arrangement.
Each stem is hand-finished so no two will look the same.
Concealed metal wire allows for realistic shaping.
Cut stems to size using wire cutters.
Product Code:
POP-BUD-STE-GN
Care guide
Regularly dust with a feather duster.
Keep stems away from direct sunlight and moisture to keep them looking their best.
Need to know
Each stem is sold individually.