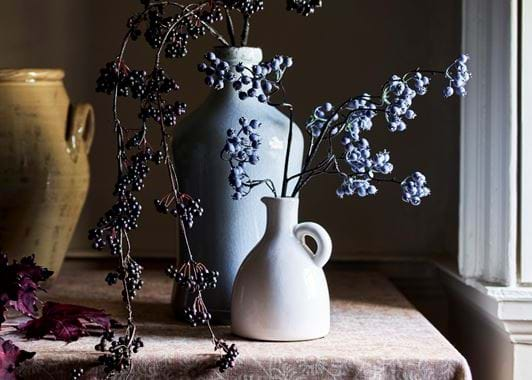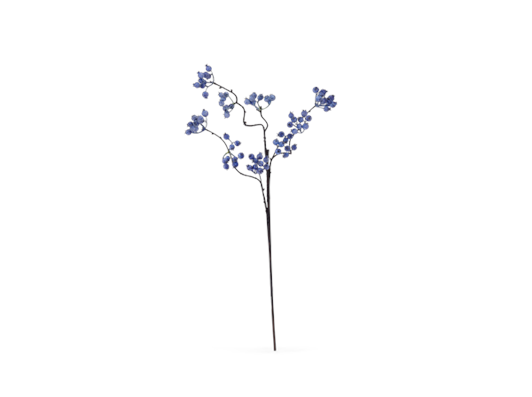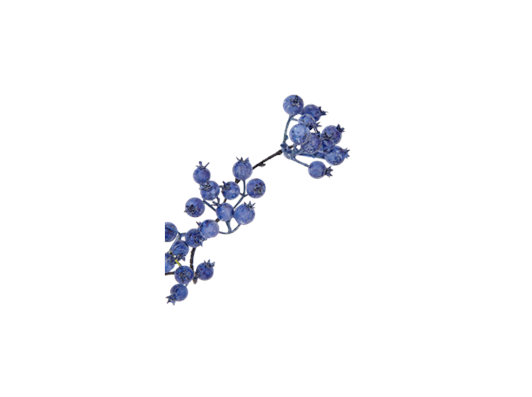 Berry Twig
Unfortunately this item is currently out of stock. Would you like to be notified when it becomes available?
Heavily laden with clusters of rich textured blue berries, each of these hedgerow-inspired sprigs contains a hidden malleable wire core within its long hand painted stem, so it can be shaped again and again.
The materials
As our stems are life-like, we want them to look indistinguishable from the real thing. So, that's why, on each stem, we've added a hidden wire inside that allows you to bend it into a natural position rather than have it sitting straight up.
Why life-like?
Having flowers and foliage in your home makes such a difference – they're one of those final touches that helps it feel more lived in. And stems that look as good on Friday as they did on Monday are even better – no water to change, nothing to trim, no mess, no fuss, and no wilting.
Arrangement ideas
For a simple seasonal display, add three to five of these stems to a narrow-necked vase. But, if you want to create a more varied bouquet, blend this sprig with our Berry Twig Damson, Queen Anne's Lace Stem, and Eucalyptus Burgundy for a mix of textures, colours and forms.
Product mastercode
BER-TWI-BU
Need to know
For trimming the stems, use long-handled loppers or wire cutters.
To arrange among real flowers, bend the wire stem away from the water to prevent rust.