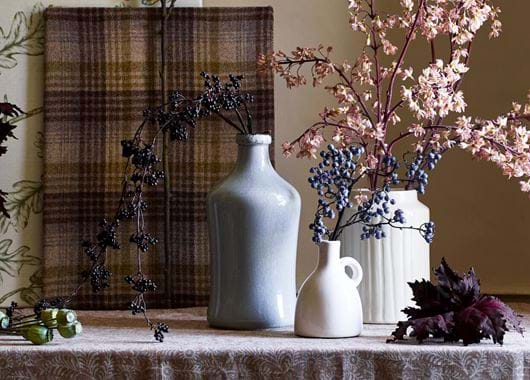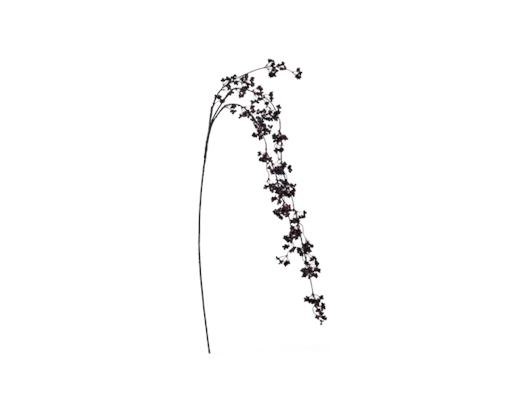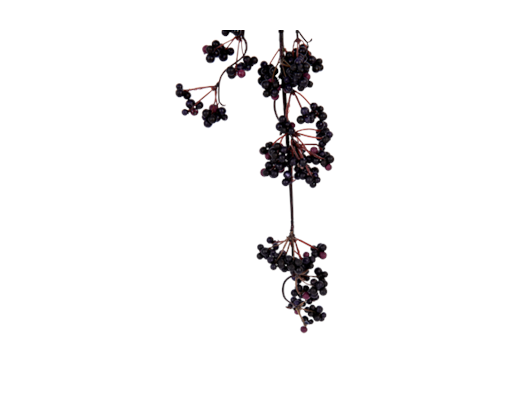 Berry Twig
Farewell
This is a design to which we are saying farewell.
12€
19€
Dripping with tiny deep purple buds, our long length berry twig elegantly drapes where the berries are heavier. Each hand painted stem has wire hidden in its core so it can be shaped into a natural position, impactful on its own as well as in a group.
The materials
As our stems are life-like, we want them to look indistinguishable from the real thing. So, that's why, on each stem, we've added a hidden wire inside that allows you to bend it into a natural position rather than have it sitting straight up.
Why life-like?
Having flowers and foliage in your home makes such a difference – they're one of those final touches that helps it feel more lived in. And stems that look as good on Friday as they did on Monday are even better – no water to change, nothing to trim, no mess, no fuss, and no wilting.
Arrangement ideas
This stem looks just as impactful on its own as well as part of a group. Intertwine it with our
Berry Twig in Antique Gold
for a luxe look or maintain the natural aesthetic with our
Maple Leaf Twig
.
Product Code:
BER-TWI-LRG-DA
Need to know
For trimming the stems, use long-handled loppers or wire cutters.
To arrange among real flowers, bend the wire stem away from the water to prevent rust.