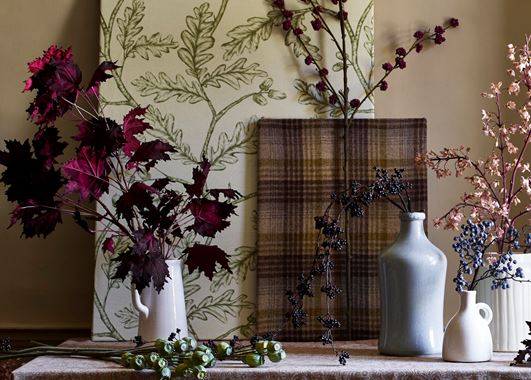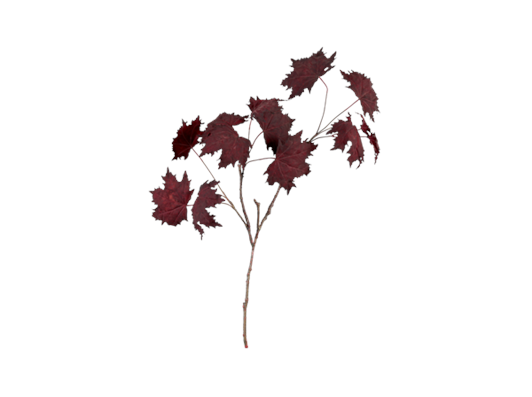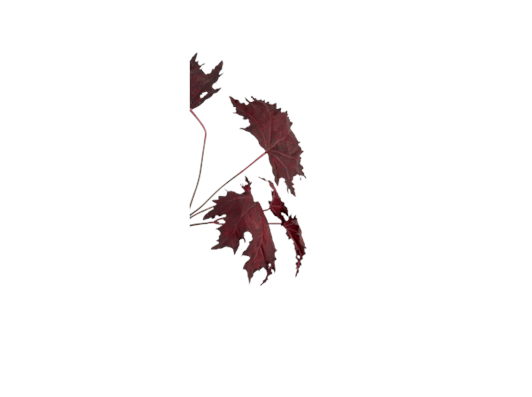 Immortalising the iconic maple leaf, our bountiful sprig displays a burnt colour spectrum from deep crimson to darkest burgundy. Within each lifelike hand-painted stem is a wire, so they can be positioned to form a miniature Canadian landscape.
The materials
As our stems are life-like, we want them to look indistinguishable from the real thing. So, that's why, on each stem, we've added a hidden wire inside that allows you to bend it into a natural position rather than have it sitting straight up.
Why life-like?
Having flowers and foliage in your home makes such a difference – they're one of those final touches that helps it feel more lived in. And stems that look as good on Friday as they did on Monday are even better – no water to change, nothing to trim, no mess, no fuss, and no wilting.
Arrangement ideas
Use this stem as a filler for your arrangements alongside our Berry Twigs in Blue and Damson.
Need to know
For trimming the stems, use long-handled loppers or wire cutters.
To arrange among real flowers, bend the wire stem away from the water to prevent rust.