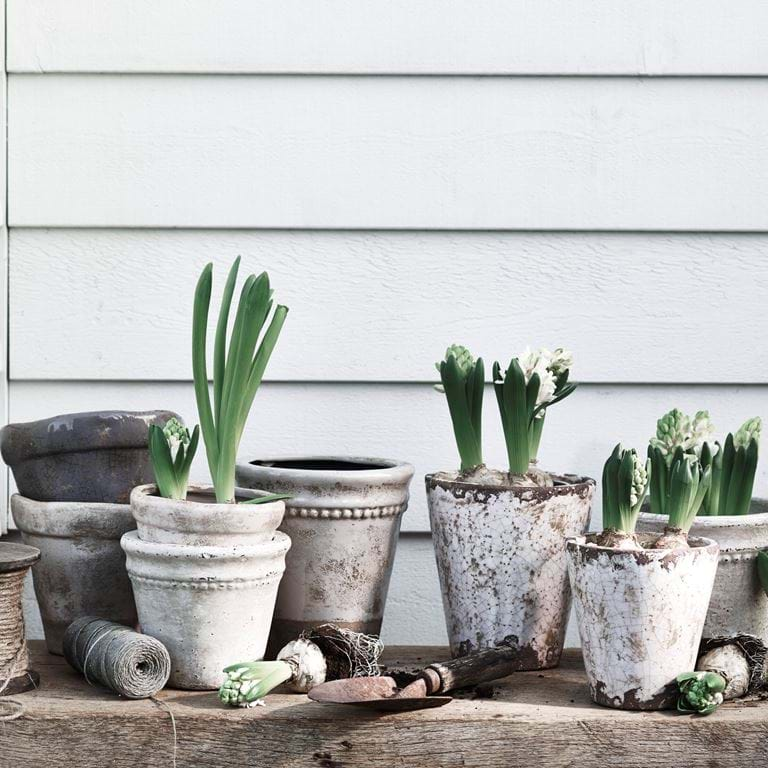 Pots
A collection of glazed, weather and decorated terracotta plant pots that go together effortlessly. Choose from small and large sizes, with saucers or without.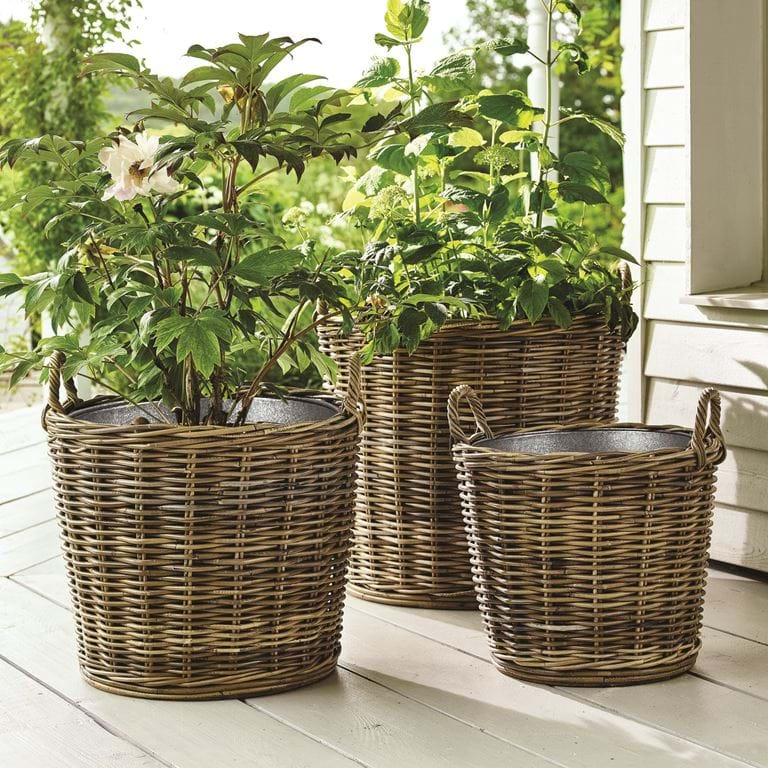 Rattan planters
Because each one comes with a waterproof metal liner, you can plant up our small Littleton and large Tetbury woven baskets as an alternative to terracotta pots.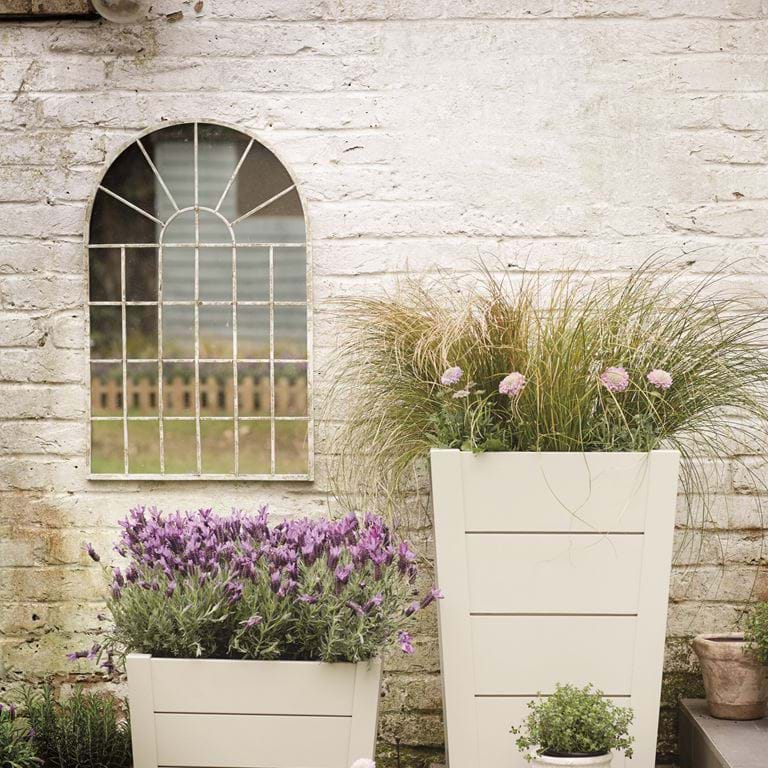 Timber planters
Smart planters in natural, characterful oak or painted wood (in your choice of colour from our collection). Just the thing for framing either side of a door.