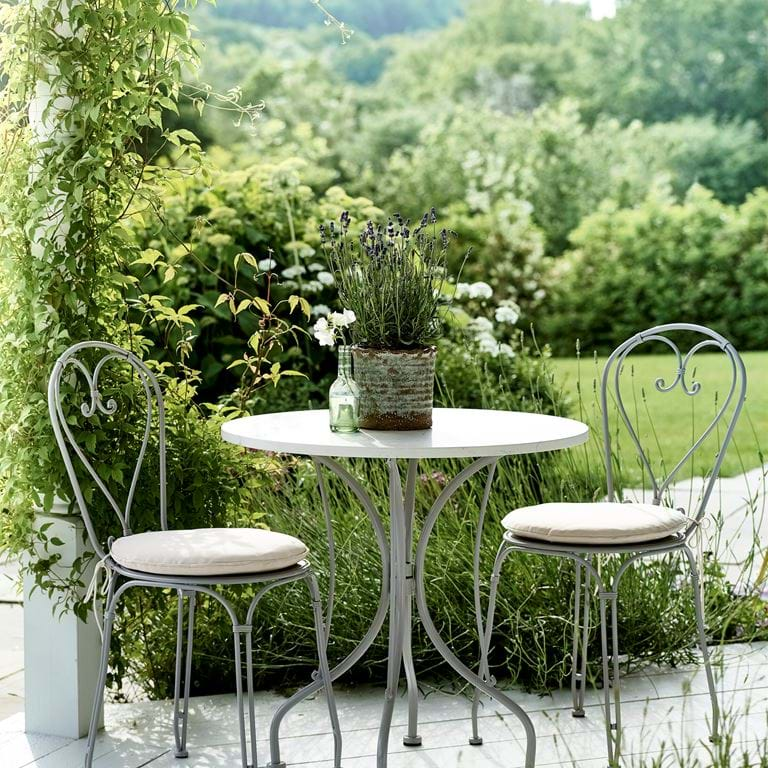 Boscombe
A metal and stone design, just like Cheltenham, but with a choice of polished granite or marble tabletops and legs in black or pale grey Cobble. Boscombe is available in two, four and six-seater sizes and has a matching chair.
Harmondsworth
We liked the idea of taking the classic refectory table outside. So, we designed Harmondsworth. It has a slightly unusual leg shape though, which is designed so it doesn't get in the way of your own legs.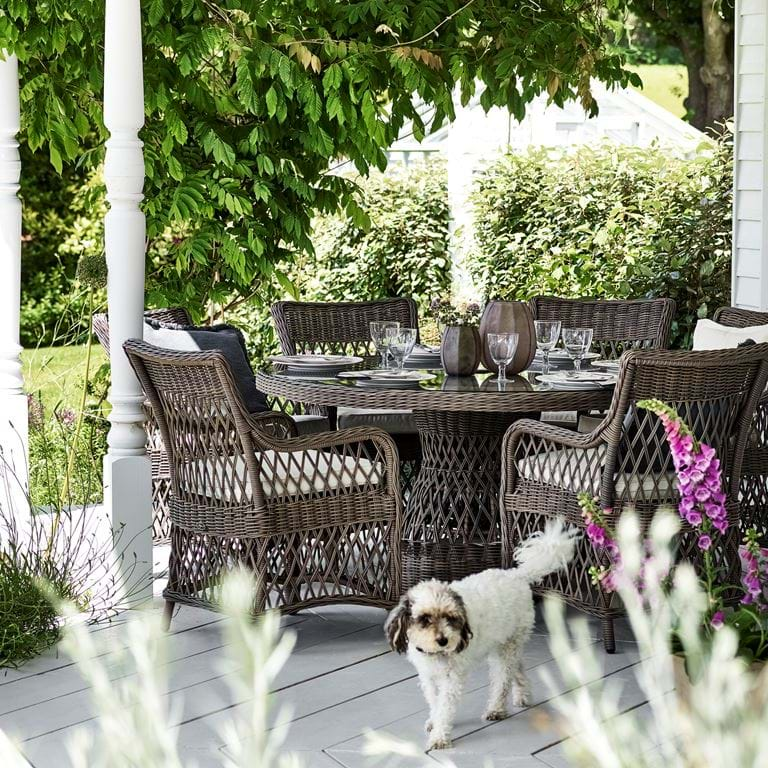 Harrington
Add lots of texture and interest to your patio with this woven all-weather wicker table. Available as a round six-seater design with a practical glass top.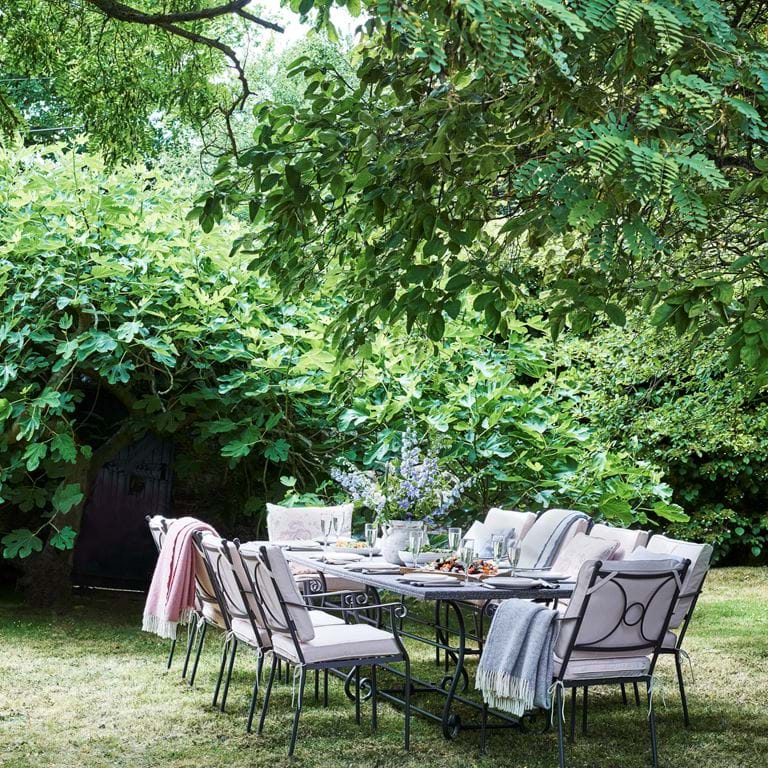 Cheltenham
Smart table designs with textural, matt granite tabletop and elegantly curving, dark grey metal legs. Available as a rectangular six-seater or ten-seater, and as round tables to seat four or six.