Ask Amber: a Q&A with one of our home designers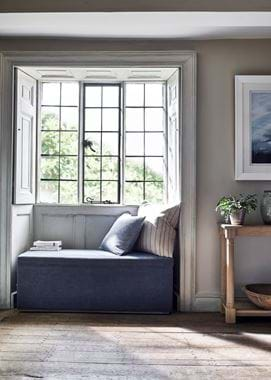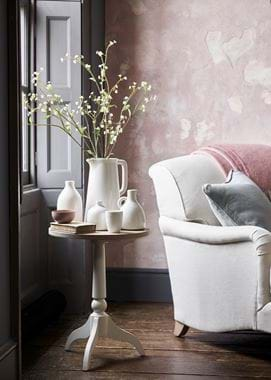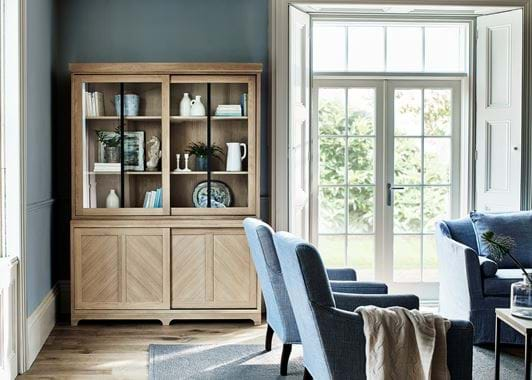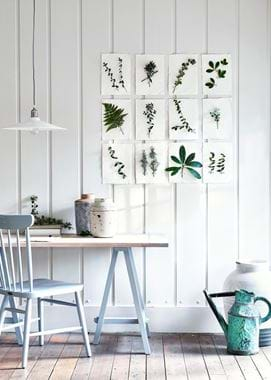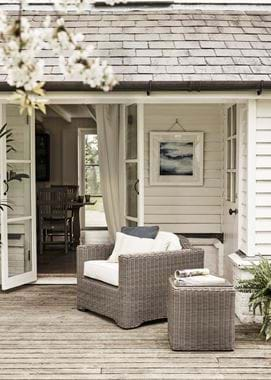 Ask Amber: a Q&A with one of our home designers
When decorating your home, there are lots of areas that have suggested rules, helpful guidelines, exciting dos and steer-clear-of don'ts, potential pitfalls and life-enhancing opportunities. And while it's fun to try things out and experiment, it's generally good practice to start your project with research done and confidence in tact. That's where our home design service is especially handy. But if you're looking for bite-size advice, here, Amber (our home designer at Neptune Bath) answers a handful of your interiors conundrums.
What paint colours best suit a north-facing room?
North-facing rooms are known for having cold light, so it's wise to avoid any pure white paint because it only serves to reflect the coldness. Instead, find something with a warm base. If you want a lighter colour, go for tones that have no grey or blue tint to them. Yellow or cream bases are much more sympathetic to a northern room. From our palette, Driftwood works especially well because it's warm and rich without being bold. You also need to be mindful of any colours that have a pastel dimension as a north-facing room has the tendency to change them. Old Rose, for example, becomes a bit dirty. For more colour, I'd suggest something like Walnut which is bursting with warmth and will perfectly suit a room with cool light.
Where do I start if I want to get a footstool reupholstered?
If you're using our Home Design Service, we can take care of any reupholstery for you. So that's one option. But if you're not going down that route, ask around to find a local, reputable reupholsterer. A footstool is quite straightforward. So, once you've found somebody you're happy to work with, discuss whether you need it simply recovering or if the filling and structure needs addressing – remember, reupholstery concerns the inner construction as much as the textile. If it's an antique, you may need it restrung or to have new padding to repair it. Then it's the turn of the fabric. It's important to get lots of swatches so that you're appreciating the colours and texture of the fabric up close. For a footstool, don't forget that it's likely to get scuffed so needs to be a hardwearing fabric and potentially one that's patterned or darker in colour if you're concerned about any marks showing. I usually find our Harry fabric is a particularly strong contender for a footstool because it's stain resistant. 
I can't decide between shutters and curtains. What's your advice?
There are a few things that might help you to decide. Shutters are very easy to clean. If you're somebody who wants to be able to keep things spotless, then you'll find these much lower maintenance than curtains. They're also very well-suited to rooms high in moisture like bathrooms and kitchens. Practicality to one side, step back and look at your window and make certain there's room to have curtains drawn and stacked either side. If there's not, I'd suggest shutters as opposed to going for thinner curtains that aren't fully-lined just to fit them in – curtains deserve the proper treatment. Also consider the feel of the room. If it needs softening and warming up, then curtains are the most fabulous way to do that. They're like a blanket for the whole room.
How do I know what size of rug will work best for my room?
Rug sizes often cause confusion, because many interior designers are anti small rugs. You're encouraged to think the bigger the better, and that can feel like smaller rugs don't have a place. But they absolutely do. The key is to think of rugs as tools to delineate a room. In a dining room, you'd want the rug to be large enough to cover the whole dining area, meaning the table and the chairs when they're pushed back. In a sitting room, perhaps you want the rug to zone the seating area. In which case, choose a rug large enough to go under the sofa (the rug should go far enough back that the front legs sit on it, at least). If you have two sofas, ideally the rug will be so big that both sofas are contained. You can always overlap rugs if needed, which is what we often do in a bedroom so that there's enough rug around the bed to step onto and appreciate it being there – it's no good if there's not enough of a border that you can barely see it! Through the zoning approach, it then means that if you want another smaller rug somewhere in the room, it has more of a sense of purpose because it'll demarcate another portion of the space. Ultimately, the golden rule is: make sure the rug is always big enough to fully function in that specific zone.
Is marble something to avoid in a bathroom?
Definitely not. Marble is one of the most classic materials in existence and I think it's wonderful in a bathroom. Our washstands with marble work surfaces come sealed which gives them more resistance to stains, but it's a good idea to reapply that sealer as the years go by to help it stay at its best. With marble, you do always have to be aware that it's more delicate and that if you spill something, you do need to wipe it up as quickly as you can, but it's usually much easier to stain it in a kitchen than in a washroom.
My friend said that feature walls are becoming a bit passé, is that true?
I'd say that the look where you have the large-scale patterned wallpaper on a single wall has become quite overdone. Using paint colour as an accent, however, is very different. It's inexpensive and highly effective and can be used to build drama in your scheme, to enhance a focal point or to change the dimensions of a room entirely. Feature walls don't have to fill the entirety of the wall – if you have an open-plan living and dining area, one part of a long wall could be in one colour and then you can move into a tone a few shades lighter or darker to communicate a different function. Here, the feature is using colour to create shadow and tonal differences which have a message behind them. So, I would say, think of feature walls more cleverly and subtly, with small tonal shifts or textured panelling (like our Cranbrook boarding) being the route to take.