A homemade seed packet how-to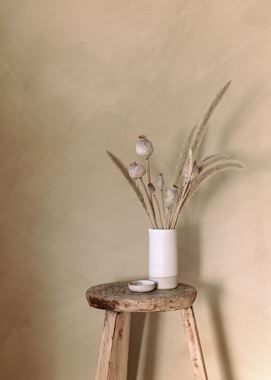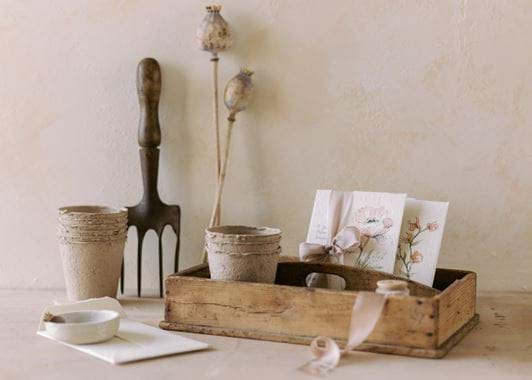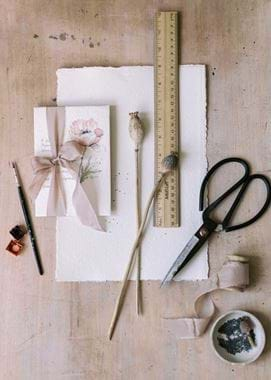 A homemade seed packet how-to
Small and unassuming, but containing the most exciting cargo, there's something special about seed packets. Able to slip easily into an envelope or through a neighbour's letter box, they also make a lovely present to share this spring – a little 'I'm thinking of you' reminder. And even if you can't get a hold of any new ones, with more seeds than you can sow to one packet, chances are you already have a handful lingering around the house. Which is where this simple but sweet DIY comes in: a way to pass on the seed-sowing joy in a pretty package. 
What you'll need
- A few sheets of paper (depending on how many seed packets you're making). Handmade cotton papers are especially lovely, but you could also use brown paper, sketchbook sheets or even pages from old books (second-hand gardening and wildflower books are easy to find online and would be especially perfect).
- ScissorsGlue (a glue stick is perfect, but double-sided tape or PVA and a fine paint brush would also suit)
- A pen – choose your nicest ink pen.
- Watercolour paints and sketching pencils. These are optional, but make this project extra special.
- Your seeds
What to do
1 Begin by creating your envelope. You can freestyle it, find a template online to print out and trace around, or carefully open out an envelope or seed packet you already have and draw around that. Cut it out and glue around three of the sides, leaving the top flap open for now. Make sure there are no small holes in the corners for seeds to escape through.
2 Now to decorate the front of the envelope. It could be as simple as just writing the name of the plant, a little message to the recipient and some simple growing instructions, or you could also include a sketch or quick watercolour of the flower (this is a good opportunity to get little ones involved as well).
3 Finally, pop in your seeds, seal up the top of the packet tight, and it's ready to be sent off into the world.
Seed saving
Even if you don't have any spare seeds to hand, you can still create this DIY using collected seeds. In the kitchen, the seeds from tomatoes, squash and chillies are all easy to save, while outside, keep an eye out for the seed heads of wildflowers (like poppies and wild carrot) as summer goes on.
Then, collecting the seeds is as simple as either leaving the seed head to dry out completely for a week or two before separating out the seed or, when it comes to kitchen fruits and vegetables, giving the seeds a good clean and thorough dry. Either way, you should then store them in a paper bag until you're ready to sow.
Sowing seeds for the first time? You'll find our beginners' guide to seed sowing on our journal in the next week or so