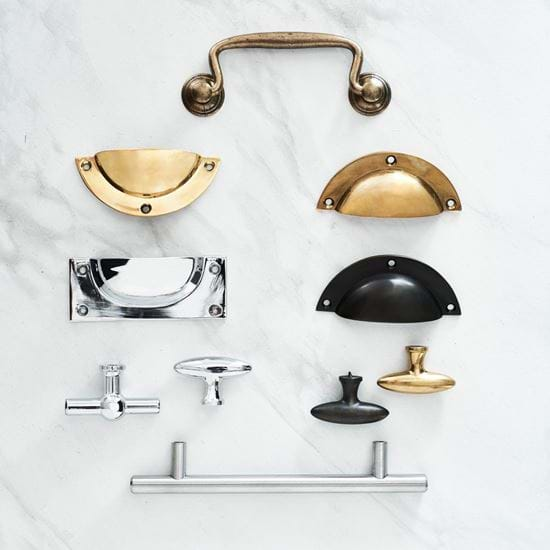 Handles & Hardware
Our handles and hinges are designed with the same meticulous care and attention to detail as our cabinetry, and are made exclusively for pairing with our kitchens and furniture. To order, simply visit us in store.
Chrome
Although often thought of as more contemporary than brass or bronze, in our eyes, chrome will always be a classic choice for kitchens, pairing seamlessly with stainless-steel taps and appliances.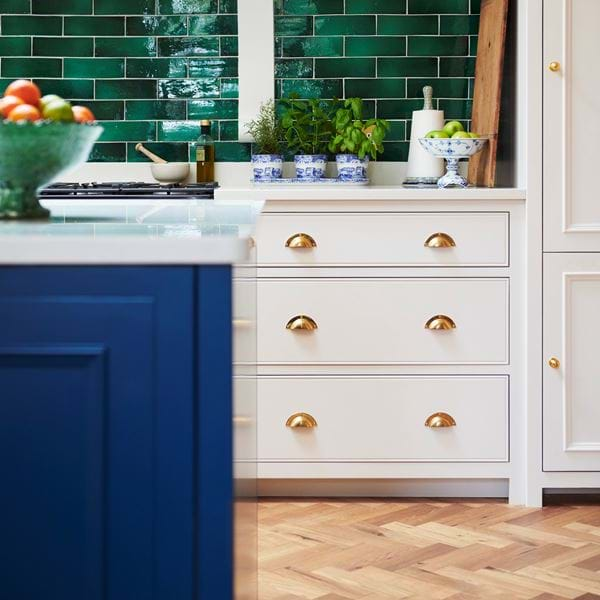 Brass
Bright, warm and unashamedly traditional, choose brass hardware for your cabinets to lend them the feel of antique pieces whose handles have been lovingly polished to a gleaming sheen.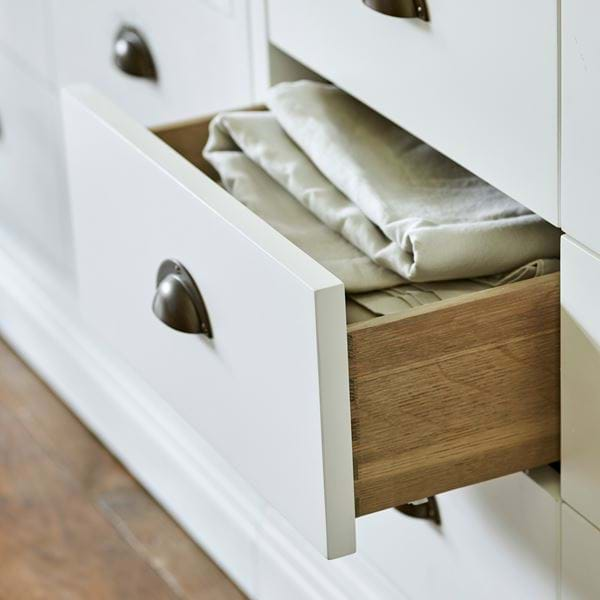 Bronze
Like brass, bronze's colour places it on the traditional side of things, but it offers a more subdued kind of look than brass does – think gracefully aged rather than glowing bright.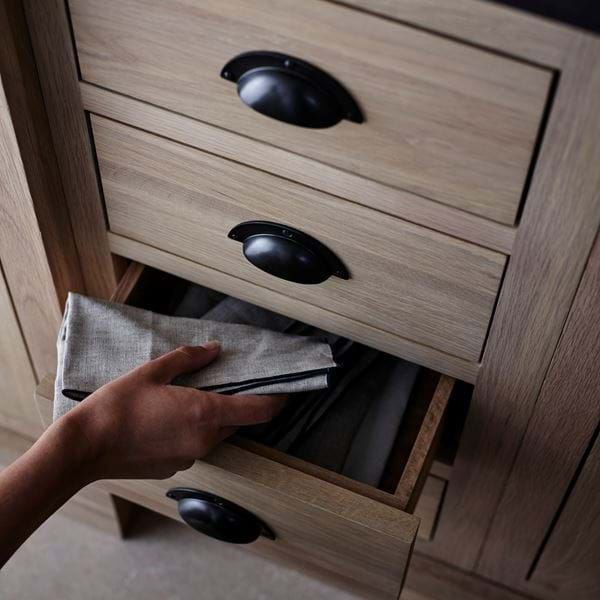 Black-Bronze
Traditional meets contemporary in this finish, a look that mimics the natural black patina that can build on bronze. It's both warm and strikingly graphic, and will take on its own patina of use over time.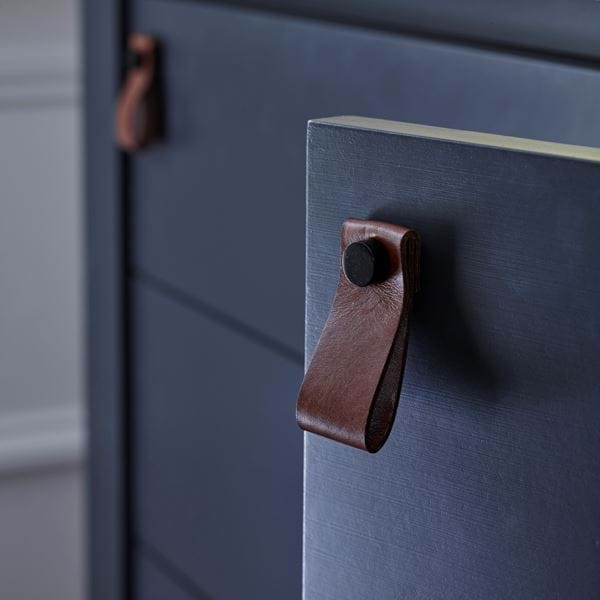 Oak & leather
Two finishes that offer a soft-to-the-touch alternative to metal: natural, characterful oak for pairing with any hinge finish, and buttery leather in classic tan that's best partnered with Black-Bronze.
Our hardware collection
All of our hardware is designed, meticulously, in-house. We draw, we test, we sample, we tweak, we re-evaluate – just as we do with all of our pieces.
Hardware deserves respect. It's what takes a kitchen design to the next level. It's the hawk-eye for detail that brings your entire room together.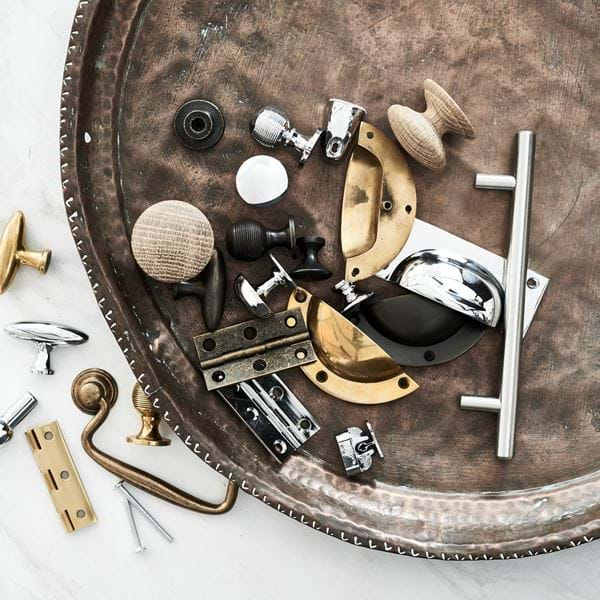 See our kitchens in store
Our website is a good introduction to our kitchens, but nothing beats seeing them in person. You can explore all four of our collections in just about any of our stores (where rooting through cupboards and peering into drawers is very much encouraged), and you'll also find that each one usually sits side-by-side with a dining area or perhaps even a laundry room to give you a real feel for how they'll look in your own home.