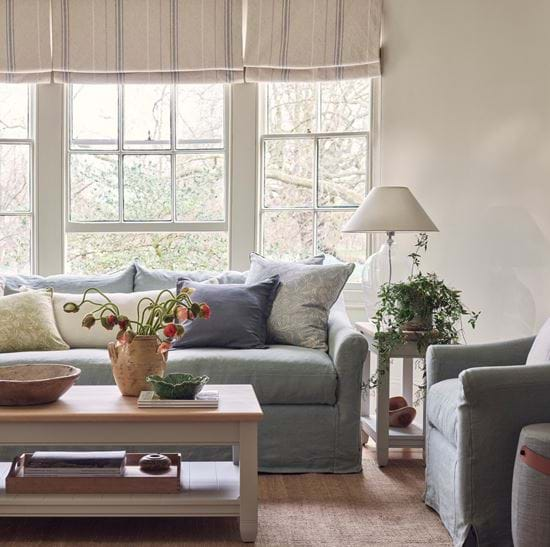 Living room furniture
Because living rooms were made to be lived in, we've created a collection of designs that you don't need to tiptoe around. From upholstery to tables and storage, each piece is designed to stand the test of time, in every sense of the word. So, you can sit down, put your feet up and relax, safe in the knowledge your living space will look just as good in years to come as it does now.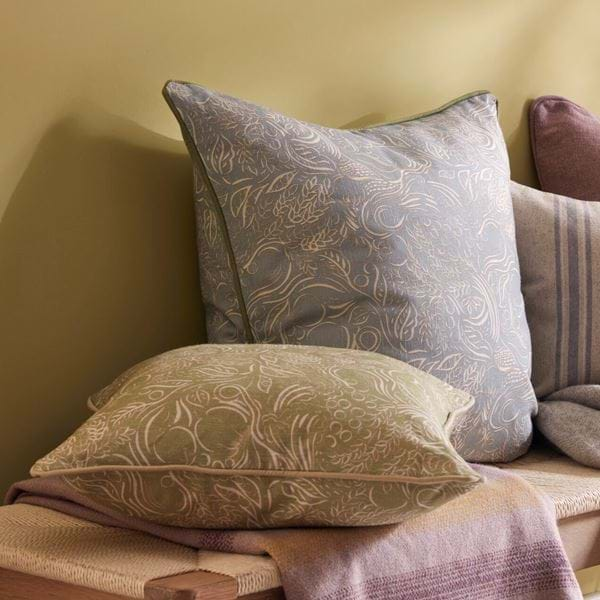 Odette cushions by Beki Bright
Textile artist Beki Bright's Odette design calls to mind bucolic landscapes and country traditions, but with a fresh and modern aesthetic inspired by mid-20th century artists. You'll find it on two of our Florence cushions this season in uplifting shades of Quince green and Flax Blue.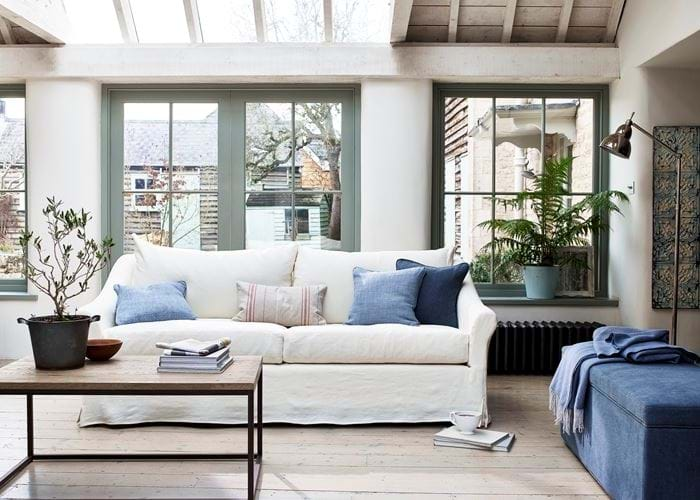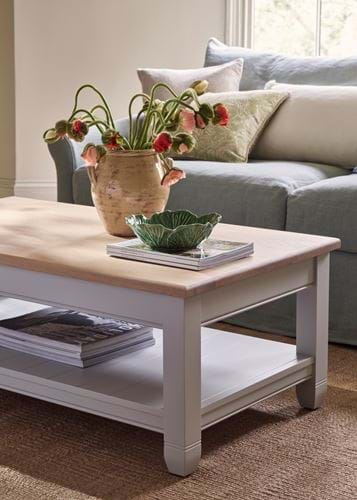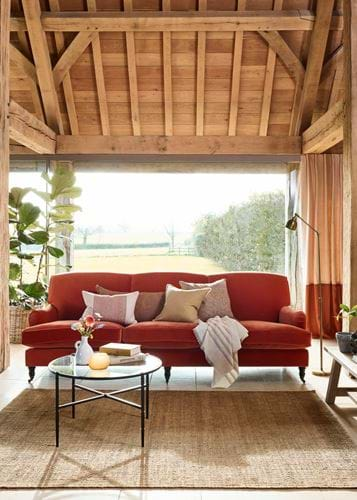 From the journal
To inspire, to spark creativity, to share knowledge.
A simple guide to stools, footstools and ottomans
Even though we often talk about stools, footstools and ottomans as the same thing, knowing what makes them different can help you make the most of them.
The Neptune Outlet
The Neptune Outlet is where you'll find those pieces that have an imperfection here or there, as well as the occasional design that we've retired from our main collection – all with up to 50% off. You can stop by and see us at our Wiltshire store, or you can explore the outlet online.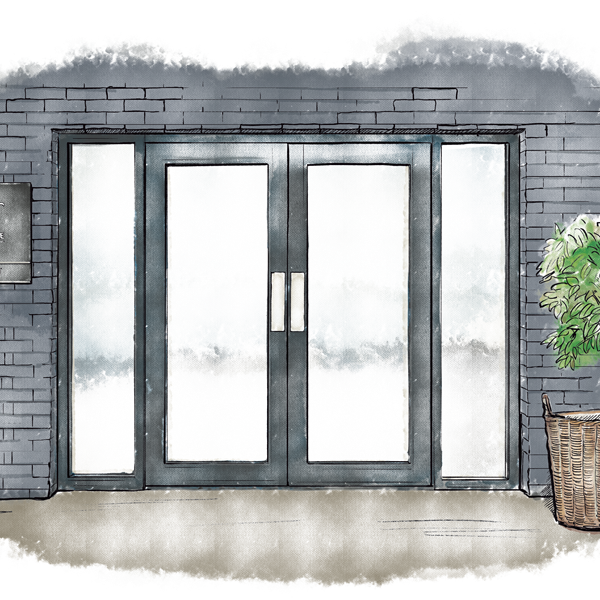 A very warm welcome
Bricks and mortar. A sense of place. Our stores are much more than a showcase. They're our collections brought to life; individual spaces where a sense of home is tangible.