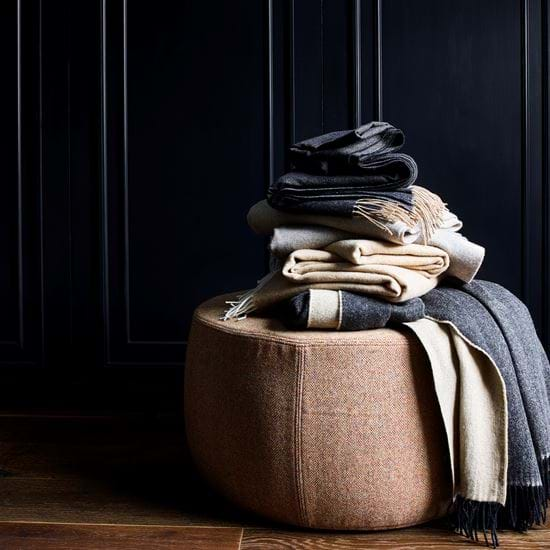 Wool throws
Wool comes in many guises – hardy British sheep's wool, fluffy merino, silky lambswool and cloud-like cashmere are all wool fibres that we've woven into our throw collection – but it's always strong, insulating, breathable, hypoallergenic and renewable.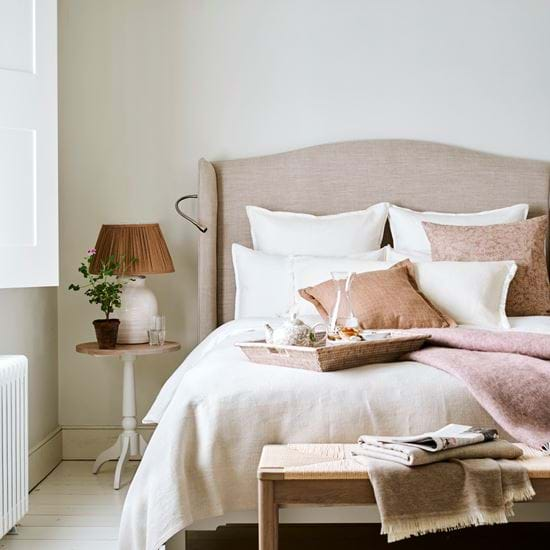 Ardel
An inviting bed is all about layers, in our opinion. They say, if the temperature drops (or climbs), then sleep need not be disturbed because the perfect layer is close at hand. They're also the key to dressing a bed beautifully, adding tone and texture. And these linen bedspreads do that in a wonderfully oversized way.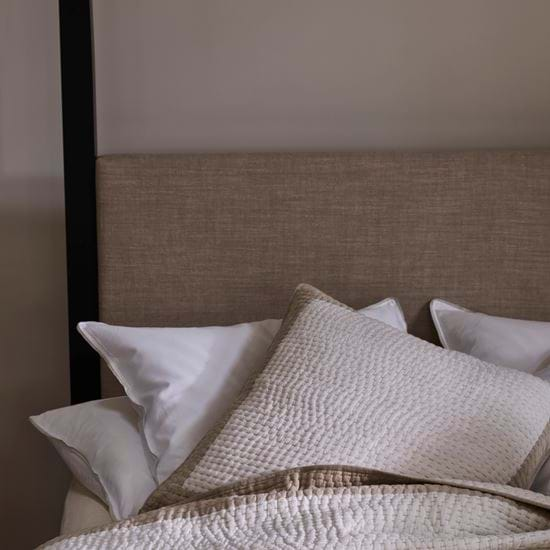 Clementine
This cotton bedspread and its matching cushion draw on the traditional craft of quilting in a contemporary way. With a stone-coloured border surrounding a white centre simply quilted with running stitch, they'll bring texture to your bedroom without disturbing the calm and tranquil feel.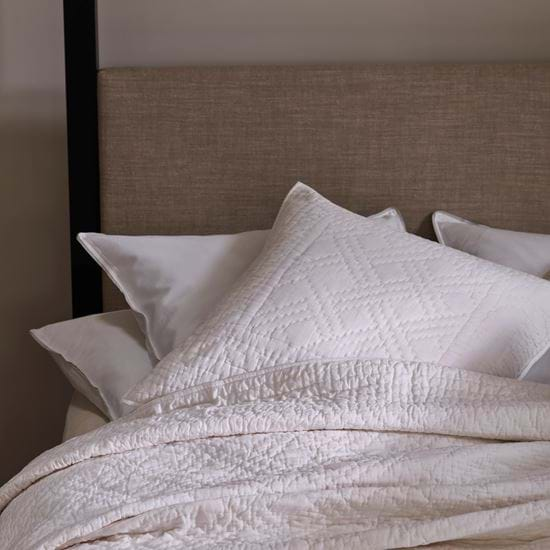 Edie
Edie might be inspired by traditional French quilts, but we've chosen a geometric trellis motif and straight (rather than the usual scalloped) edges so it'll work in contemporary spaces too. And, thanks to their all-white palette, this cushion and bedspread will add to the welcoming layers of texture in your room without introducing colour.