Neptune Belfast
Ormeau Bakery, 315 Ormeau Road, Belfast, BT7 3GB
Open today until 5:30 pm
Monday-Saturday: 9:30 am – 5:30 pm
Sunday: Closed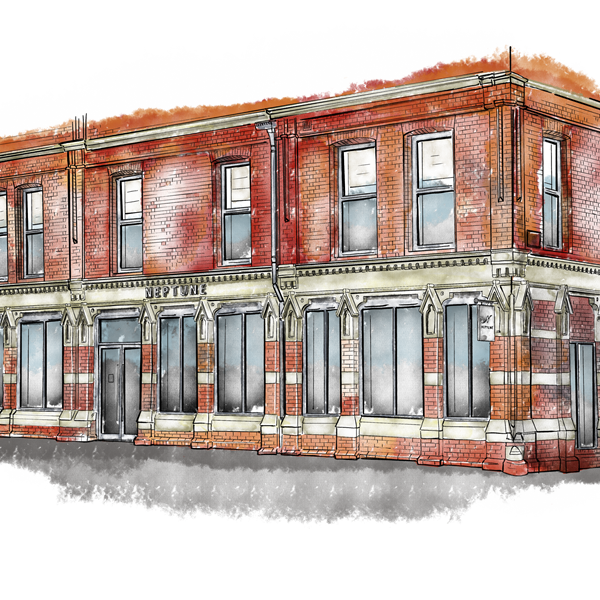 A warm welcome
Less than a mile from the city centre, opposite the beautiful Ormeau Park, and close to the banks of the Lagan River, lies Neptune Belfast. It's a store with a story to tell. Formerly the Ormeau Bakery, it was once home to Ormo Bread – the largest independent bakery in Ireland. The building dates back to 1875, and while it's been renovated (with roof gardens by designer, Diarmuid Gavin), the original façade has been preserved along with various architectural heritage elements, such as the carved mouldings and the landmark clock.
In all of our stores we try to include as many of our designs as possible, but to give you a better idea of what you can find within the confines of Neptune Belfast, just keep scrolling...
Who you'll meet
We're a very chirpy bunch at Neptune Belfast. In our team you'll get to meet Jill who is our store leader, who happens to be an interior designer too. Fearghal and Catherine run the store with them as well as being one of our kitchen designers and account team members. Gillian's our other kitchen designer and is the most incredible artist. Then there are our home specialists who are experts on every piece in our collection, from sofas to paint colours.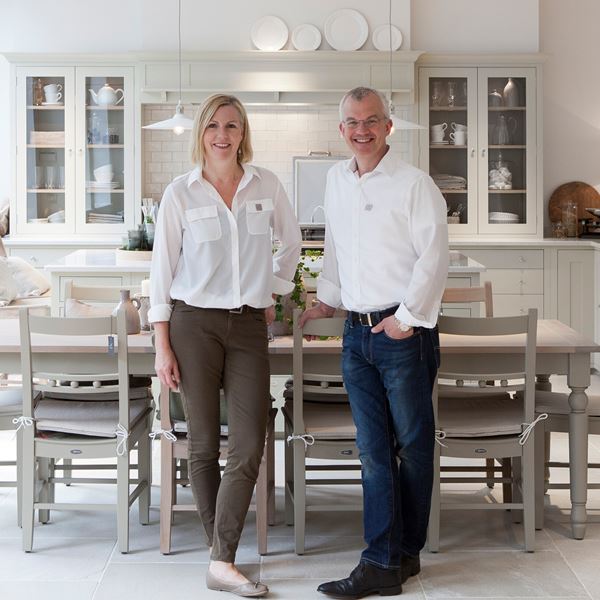 Summer Living
We've got all manner of designs to choose from, including Lloyd Loom or teak styles and our charming townhouse-inspired granite or marble-topped Boscombe table and chairs.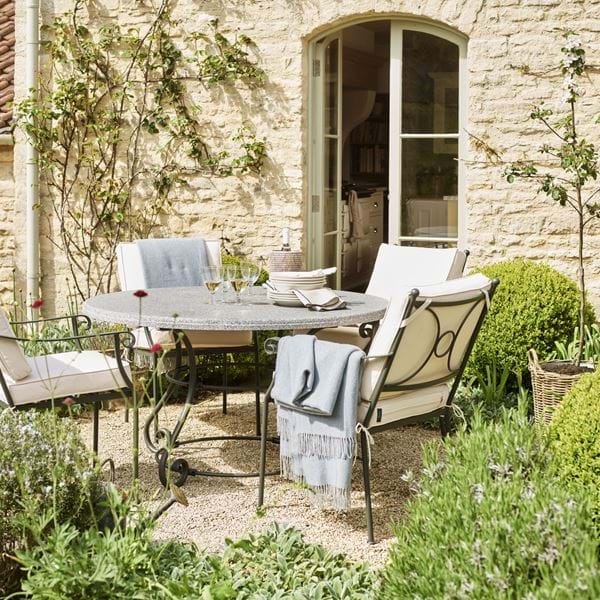 Our home & kitchen design services
No matter how large or small your project, whether it's one room or ten that you're redecorating, we can help make the process less overwhelming. To find out more about our Home & Kitchen Design Services, visit us in store or take a look around our website.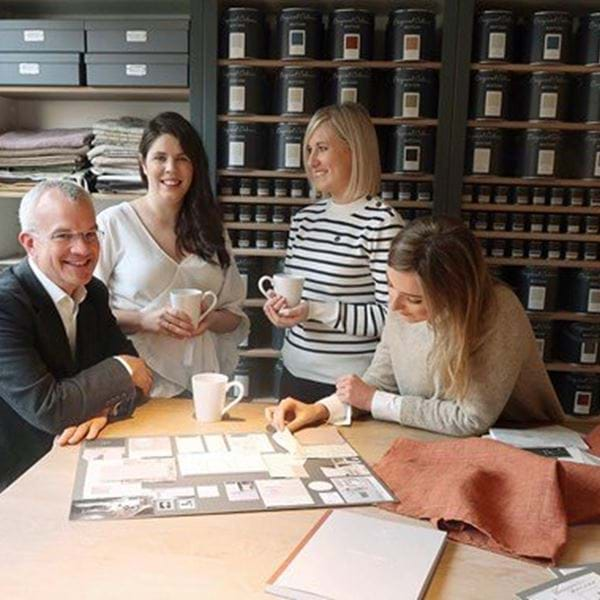 There are a couple of on-street spaces to the side of the store where it's free to park. If they're taken though, you can find more spaces alongside the park (on Park Road); it's just a two-minute walk from our store. Neptune Belfast is in a residential area so please park with our neighbours in mind.
Neptune Belfast is spread across one floor with no steps inside or out. If there's anything you would like to check with us before you visit, we're just one call away though.
There's a little section of the store where you can park your pram should you want to. Inside, it's lovely and spacious so even a double buggy will find its way around.
Get in touch
If you'd rather not call, you can send us a message using this little form. You can also use this form to leave us any feedback, good or bad. We'd love to know what you think.