Neptune Cambridge
21 High Street, Harston, Cambridge, CB22 7PX
Open today until 5:00 pm
Monday : 9:00 am – 5:00 pm
Tuesday : 9:00 am – 5:00 pm
Wednesday : 9:00 am – 5:00 pm
Thursday : 9:00 am – 5:00 pm
Friday : 9:00 am – 5:00 pm
Saturday : 10:00 am – 5:00 pm
Sunday : 11:00 am – 4:00 pm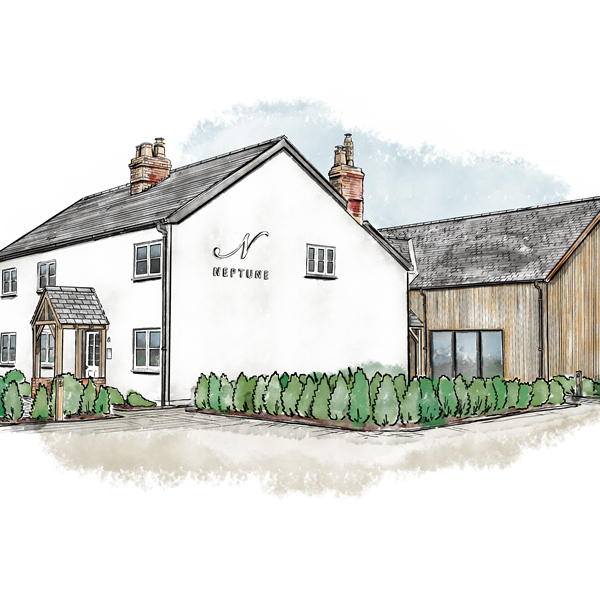 We're deeply saddened to hear of the passing of Her Majesty The Queen. It's with heartfelt gratitude that the entire Neptune family remembers her unwavering leadership and guidance over the last seventy years. Our thoughts are with the Royal Family.
On Monday 19th September, the day of the state funeral, our doors will be closed to commemorate the life and service of Her Majesty Queen Elizabeth II.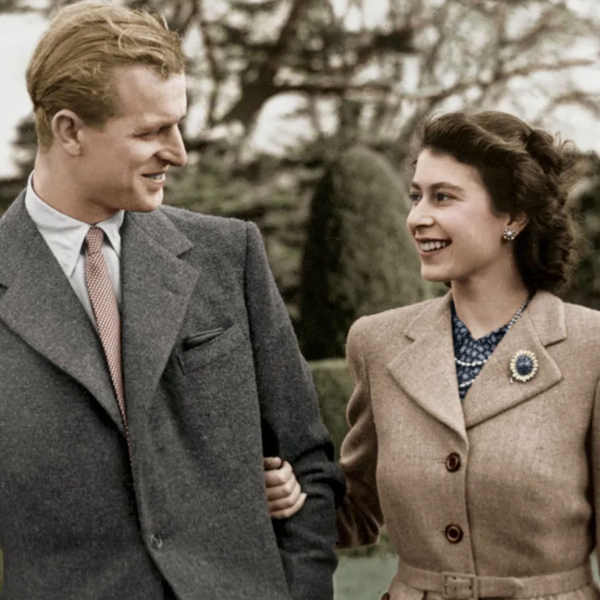 A warm welcome
You'll find Neptune Cambridge in the close-knit village of Harston, just outside this cultural and picturesque city. The building itself, the former Three Horseshoes inn, dates back to the early 19th century – though you'll find a twist on it with a contemporary, architecturally-sympathetic building next door, joined by a glass walkway. We've also decorated it from top to toe with our signature, understated aesthetic.
Who you'll meet
There are ten of us here at Neptune Cambridge; store leader Laura, alongside our design team, Jessica, Roxy, Claire, Beth, Chantal and Jen. Completing the team are our home specialists, Rachael, Pauline and Jess who all have a wealth of knowledge and experience, and will be able to help you on all there is to know about our collections.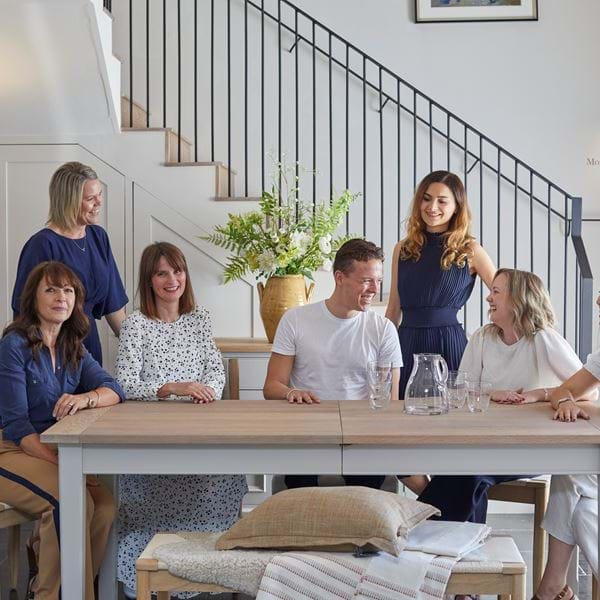 Summer Living
We've got all manner of designs to choose from, including Lloyd Loom or teak styles and our charming townhouse-inspired granite or marble-topped Boscombe table and chairs.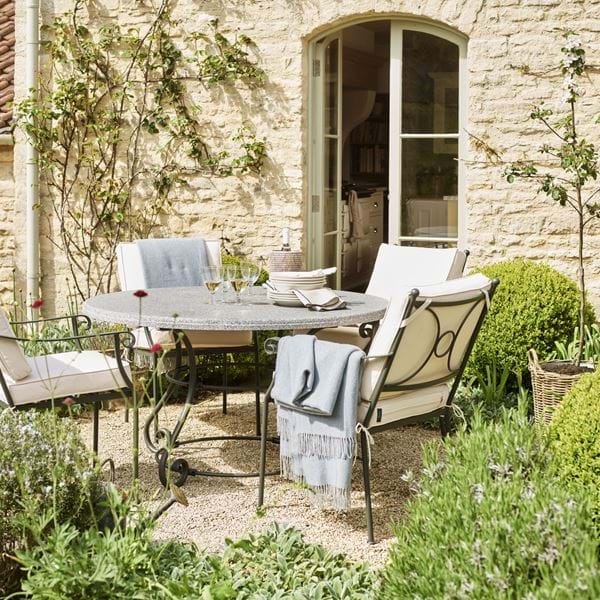 Our home & kitchen design services
No matter how large or small your project, whether it's one room or ten that you're redecorating, we can help make the process less overwhelming. To find out more about our Home & Kitchen Design Services, visit us in store or take a look around our website.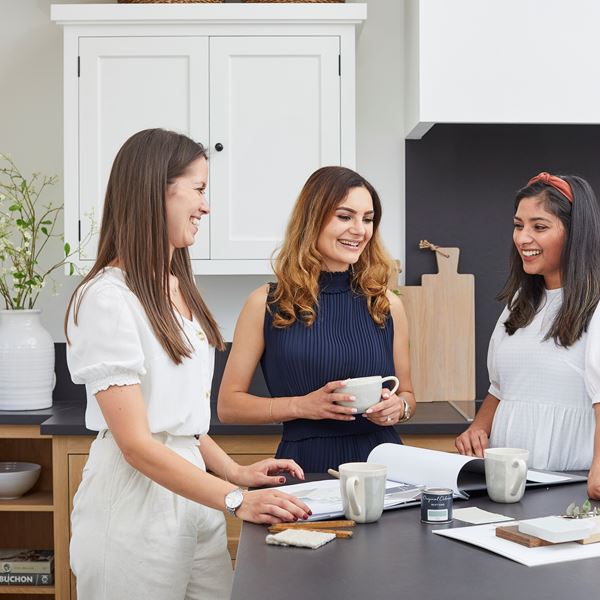 We have our own dedicated customer car park with 20 spaces. And it goes without saying that it's free to park.
Each floor at Neptune Cambridge is entirely level and spaciously arranged. We also have step-free access into the store, and a lift.
We'd be happy to help with a spot of babysitting while you browse, should an extra pair of hands help. Inside, it's lovely and spacious so even a double buggy will find its way around.
Well-behaved dogs are more than welcome too. But if you're the proud owner of four Great Danes, we'd appreciate it if you perhaps left them at home.
Get in touch
If you'd rather not call, you can send us a message using this little form. You can also use this form to leave us any feedback, good or bad. We'd love to know what you think.