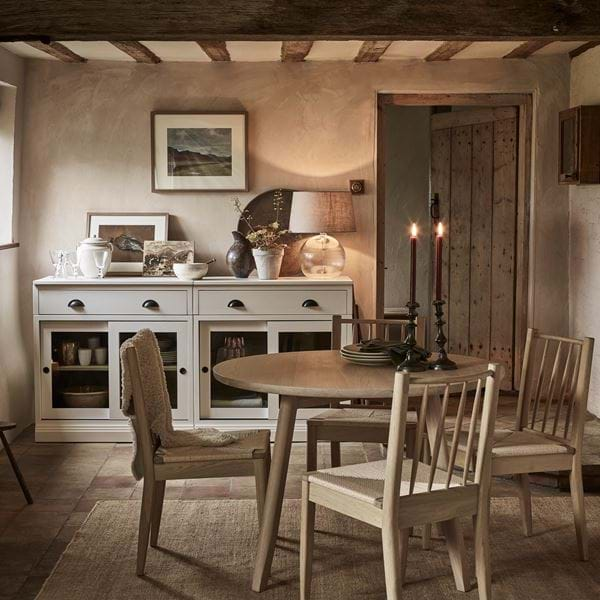 Our autumn collection has arrived
You can now explore our seasonal colour, Clove, a whole host of new fabrics, timeless additions to our furniture collection, lighting that'll bring a warm glow to darkening nights and all our newly-arrived accessories in store. This season is also one we've dedicated to touch – that softly spoken sense that lets us connect with the world around us. So also to be found are velvety textures, slubby knits and layer upon layer of natural materials that cosset, soothe and reassure.
A warm welcome
Being the name for our first-ever collection, Chichester has long been a place that we've hoped to have a home of our own, but finding the perfect spot can take some time.
Neptune Chichester is set within a converted stable block. It's a lovely balance of heritage and country, with pitched ceilings and extensive landscaping, and through our restoration, it now has our signature aesthetic that bridges classic and contemporary, with elegance felt in every nook and cranny.
In all of our stores, we try to include as many of our designs as possible, but to give you a better idea of what you can find within the confines of Neptune Chichester, just keep scrolling…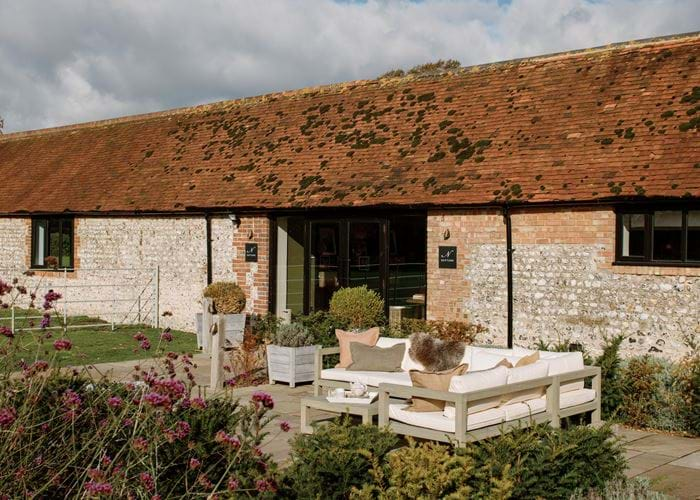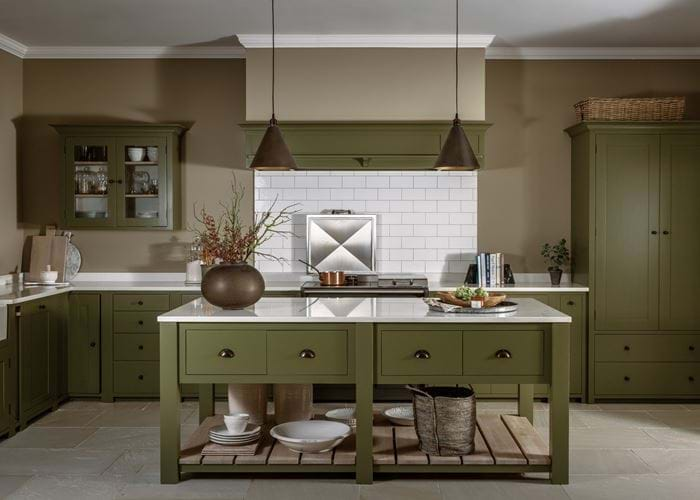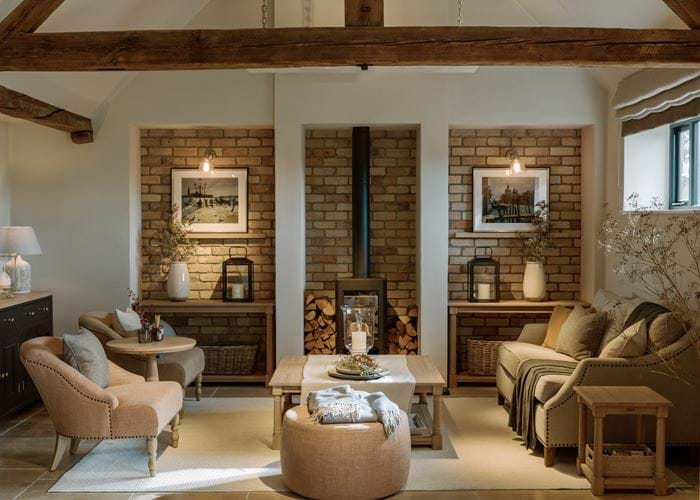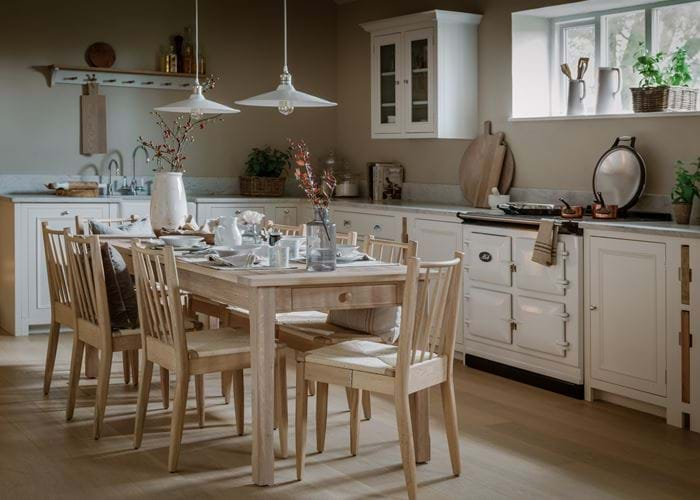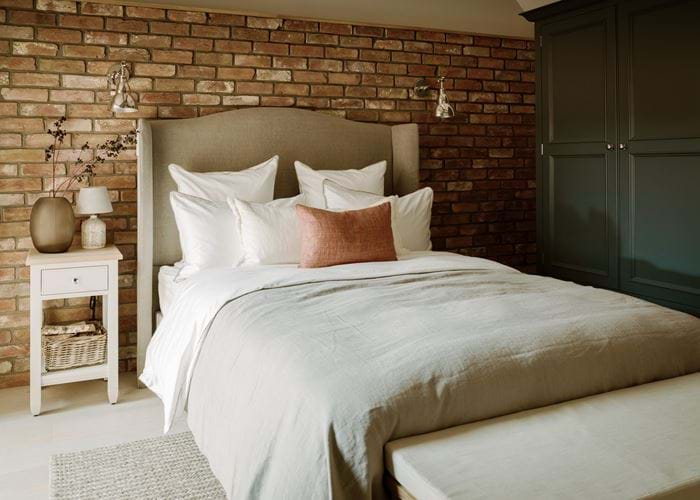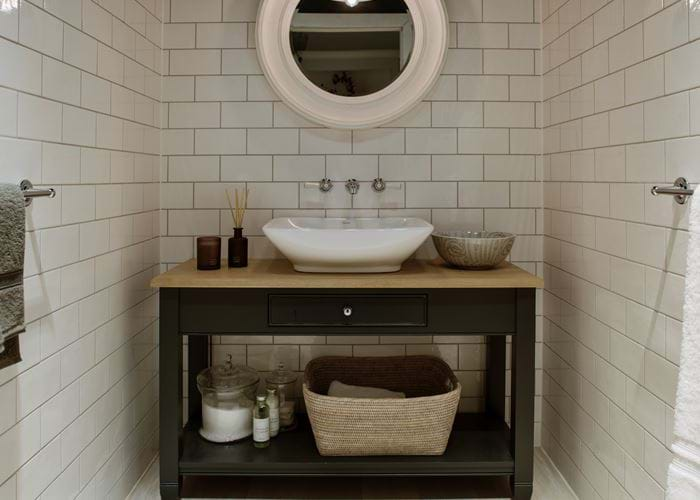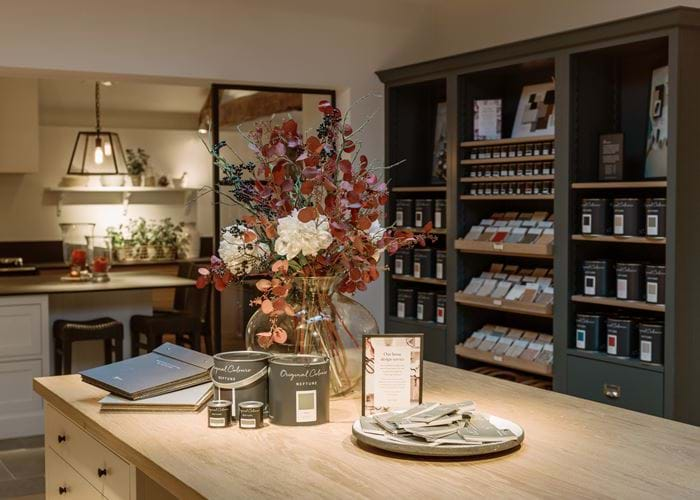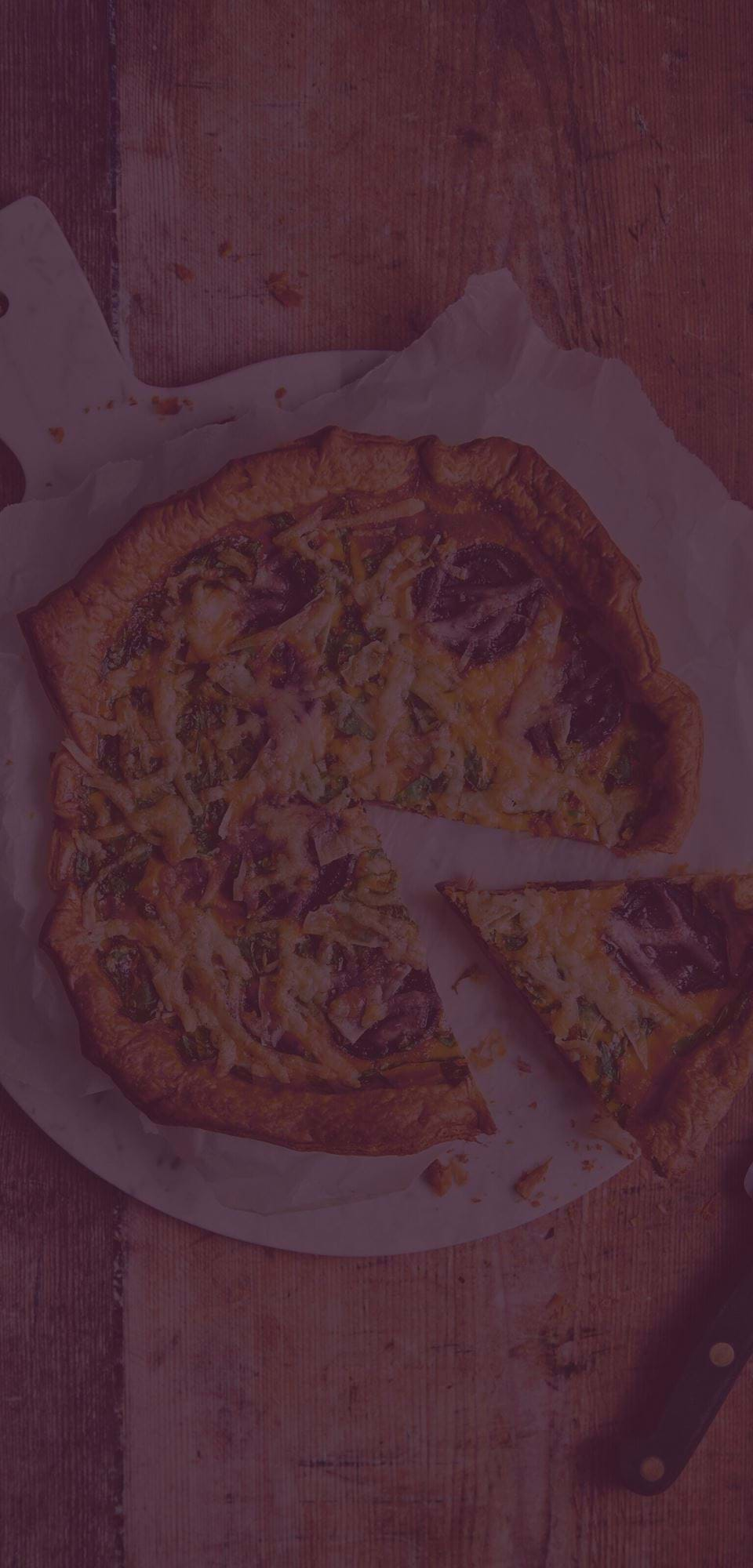 How to: a cooking masterclass
at Chichester
Who you'll meet
Gemma's our store leader and has years of experience working for brands like Jenny Packham and Cartier, and alongside her is our assistant leader, Howard, who comes from Heals. Then there's our design team – Sophie and Katy, our kitchen designers, and Misha, our home designer, working along side Jo our design assistant – who'll bring your dream Neptune home to life.  You'll also meet our home specialists Monique, Jenny, Brooke and Helena who all know our collections inside out.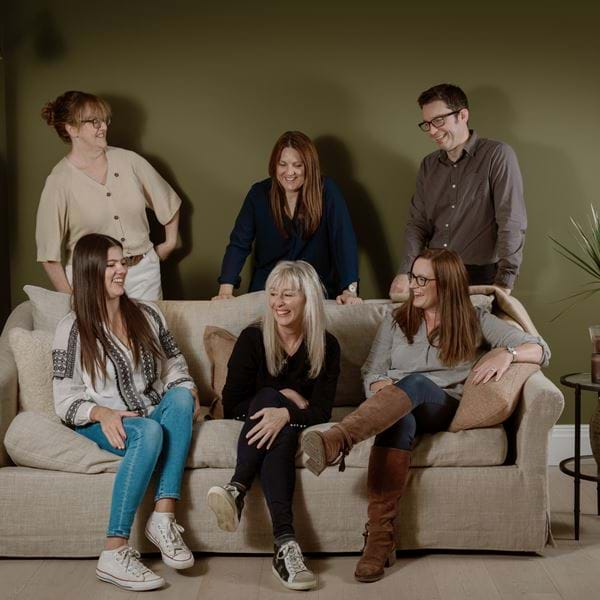 On display
We refresh our store interiors as and when our seasonal collections change. Some designs will always remain though – our flagship ones – the ones that we know you love the most. Below, we've given you an idea of what designs you'll find at our Chichester store, but if there's something specific that you'd like to check with us before you visit, you're welcome to call ahead and we'll let you know if we have it on display.
All four of our kitchen collections are waiting to be explored so you can get a real feel for every aspect from cabinet design to worktops. You'll find each one is set side by side with a living or dining space so that you can see how they work together, be it in a city apartment, contemporary townhouse or country cottage.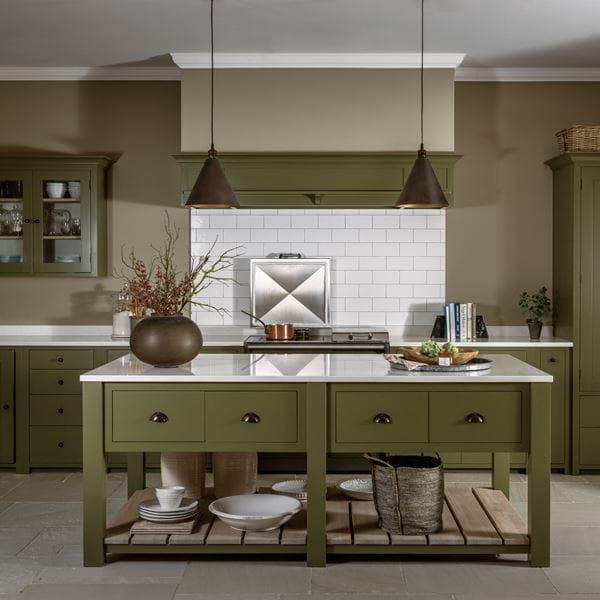 Inside Neptune Chichester, you'll find six of our most-loved dining tables with perfectly paired dining chairs, all dressed with a small selection of our tabletop pieces like pure linen tablecloths and hand-made crockery.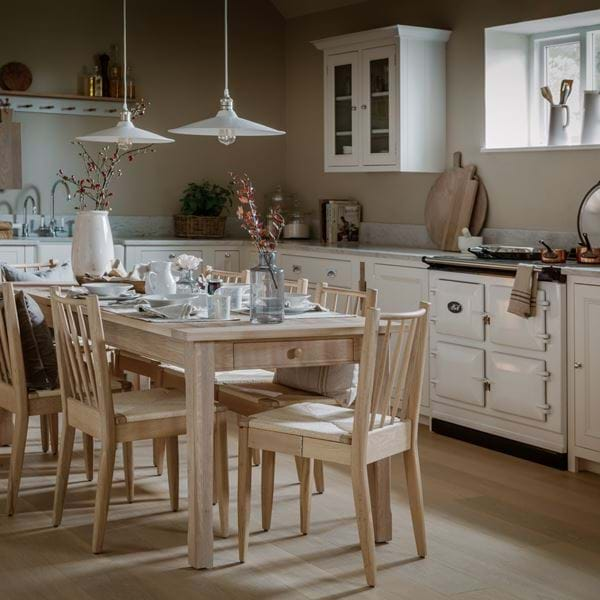 We've filled Neptune Chichester with an edit of our furniture collections, spanning the entire design spectrum from classic to contemporary. You can also explore all of our home accessories that translate to any room, helping it to feel warm, welcoming and perfectly in balance.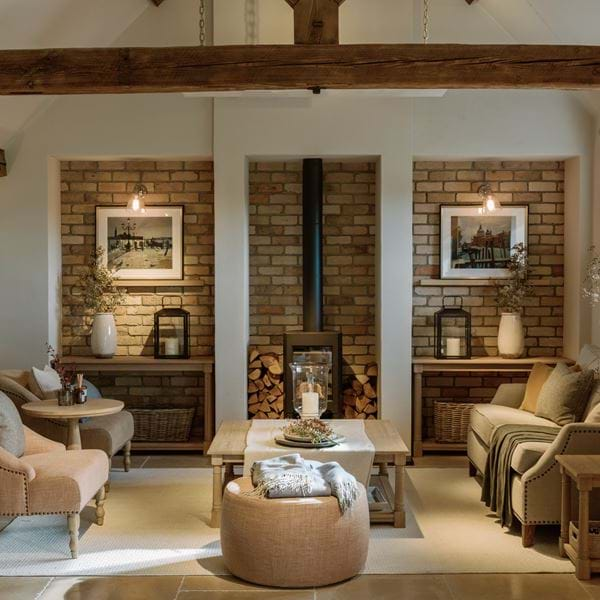 In our bedrooms, you'll discover serene and restful decorating ideas, capacious wardrobes and chests of drawers, and blissfully soft, Portuguese-made cotton and linen bedding. Then there's our solid timber beds, of course, upholstered headboards and handmade, natural mattress Barrington. And like in our living rooms, trying them out for yourself is most definitely encouraged.
Next door to our bedrooms, you'll also often find dressing areas and washrooms. This is where you can discover our natural timber and Carrara marble washstands, our made-in-the-UK bath & body collections, and our elegant storage solutions to help you create a calm and welcoming bathroom.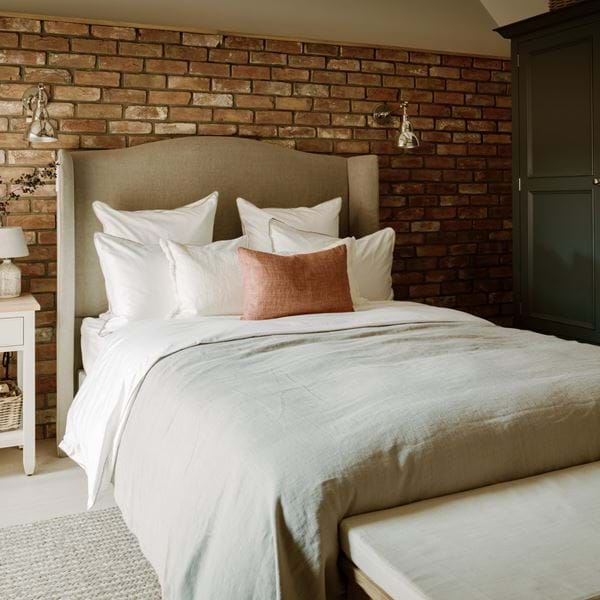 Our in-store design library is the place that you can really get to know all our decorating finishes – from paint colours and wall coverings to flooring and fabrics – and where you can pick up samples to take home with you. You'll also be able to see many of these finishes in-situ as you walk around. And, when it comes to lighting, you'll spot the Coates recessed ceiling lights in action throughout our store, not to mention many of our other ceiling, wall, table and floor lights dotted around.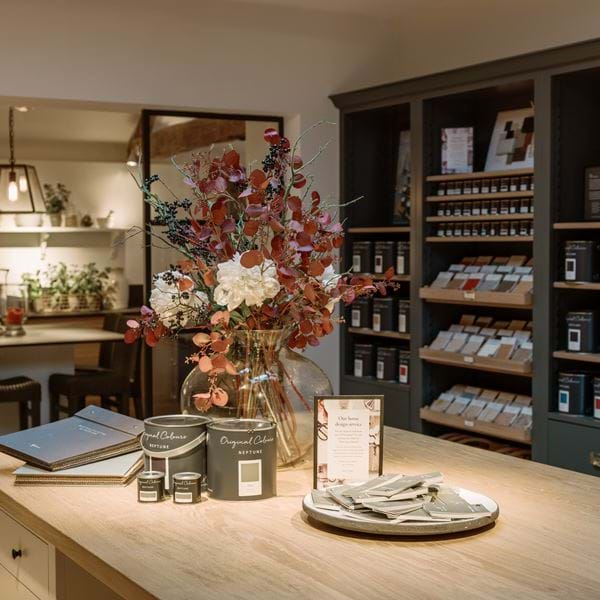 We've landscaped a large amount of our outdoor space, creating grass meadow areas and planting trees next to box shrubs. It's the perfect place for our garden designs to live.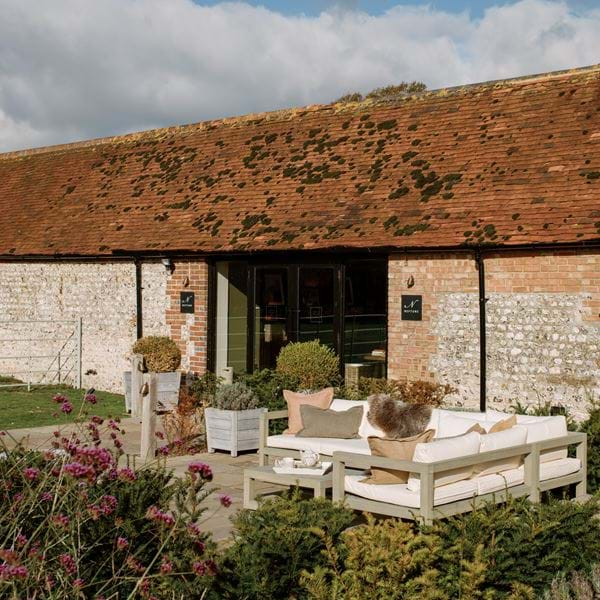 Our design team
Whether you're looking at a new kitchen or you're considering top-to-toe decoration, our designers are here to help make your home projects simpler and easier with design that's personalised to you. 
Kitchen & Home Design
Meet Misha, our home designer. If you're redecorating, be it one room or ten, you'll have her at your side to help you create your very-own version of a Neptune home, smoothly and easily. And if you're rethinking your kitchen? Then you'll work with Sophie, our experienced kitchen designer who'll make sure that every step of the process, from initial ideas through to fitted kitchen, is as enjoyable as can be.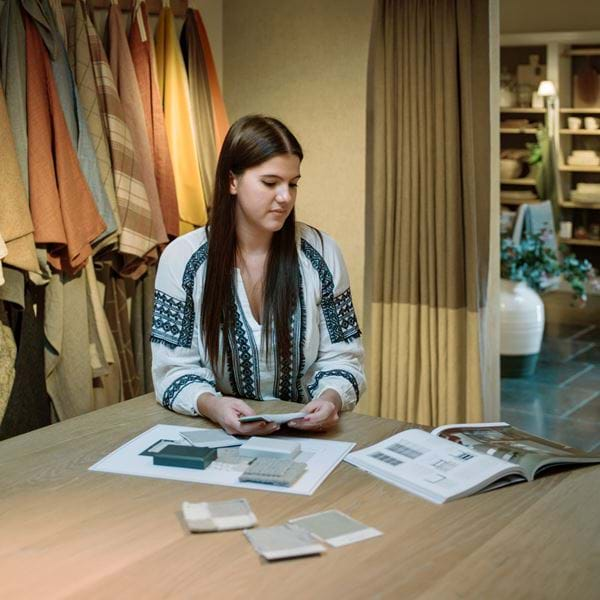 We have our own spacious car park (which is of course free), so you can park just a short stroll from our front door.
Neptune Chichester is spread across one level. There's one part with a step but we have a ramp available should you need it.
We'd be happy to help with a spot of babysitting while you browse, should an extra pair of hands help. Inside, it's lovely and spacious so even a double buggy will find its way around. 
Well-behaved dogs are more than welcome too. But if you're the proud owner of four Great Danes, we'd appreciate it if you perhaps left them at home.
Get in touch
If you'd rather not call, you can send us a message using this little form. You can also use this form to leave us any feedback, good or bad. We'd love to know what you think.