Suffolk
Suffolk's a timeless, oak and painted timber peg rail, with a slim shelf that's useful for anything that won't hang up. This shelf also makes it at home in utility rooms and hallways.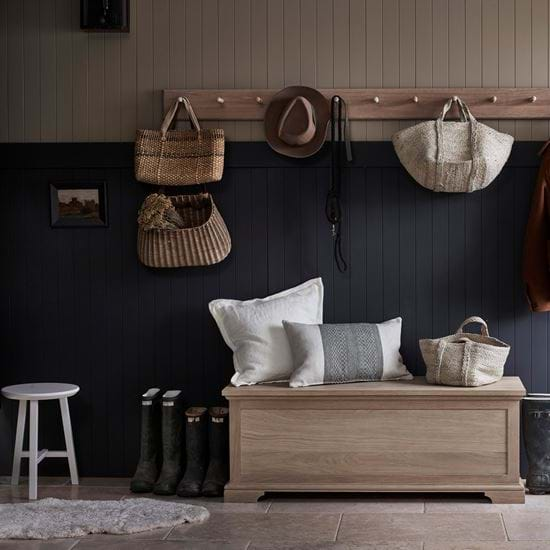 Wardley
Choose Wardley if you're looking for a minimal, contemporary style and the character of natural oak. And because it doesn't have a shelf, you can hang wide-brimmed hats on it too.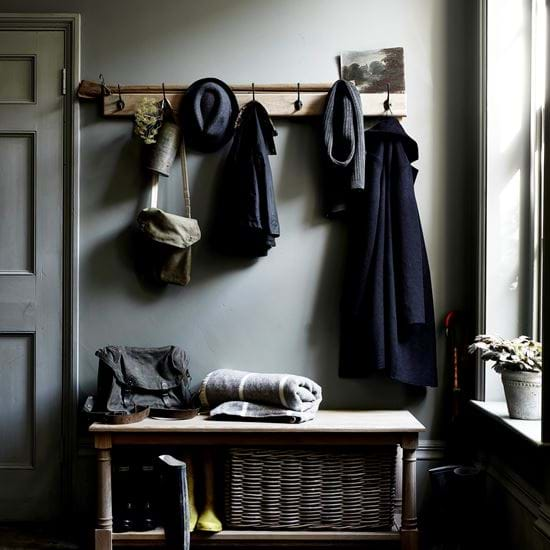 Edinburgh
Edinburgh's a simple, shelf-less oak design like Wardley, though the difference here is that the classic metal hooks give you a more traditional feel – and space for twice as many coats.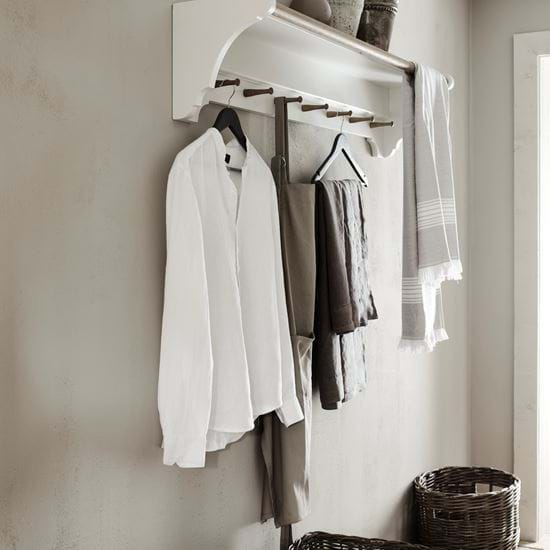 Chichester
A laundry room shelf meets coat rack. Thanks to its oak rail, borrowed from our wardrobe designs, Chichester gives you three different ways to hang, hook and store.