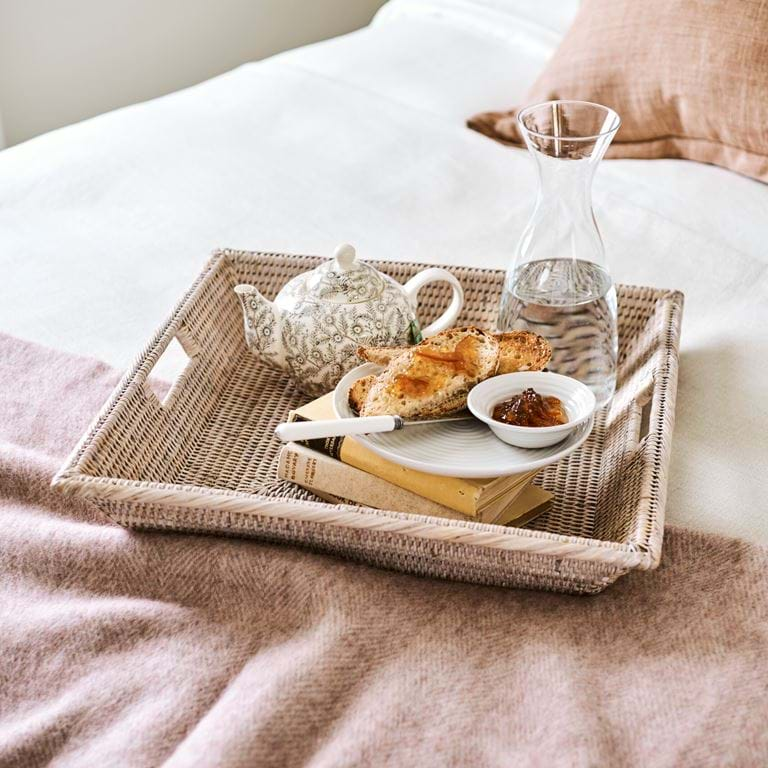 Trays
Choose box trays, with their deep sides, for neatly organising paperwork or magazines; choose wider, shallower trays for arranging pretty displays (or carrying breakfast back to bed); and choose our rattan-wrapped pen pot for the best-dressed writing materials around.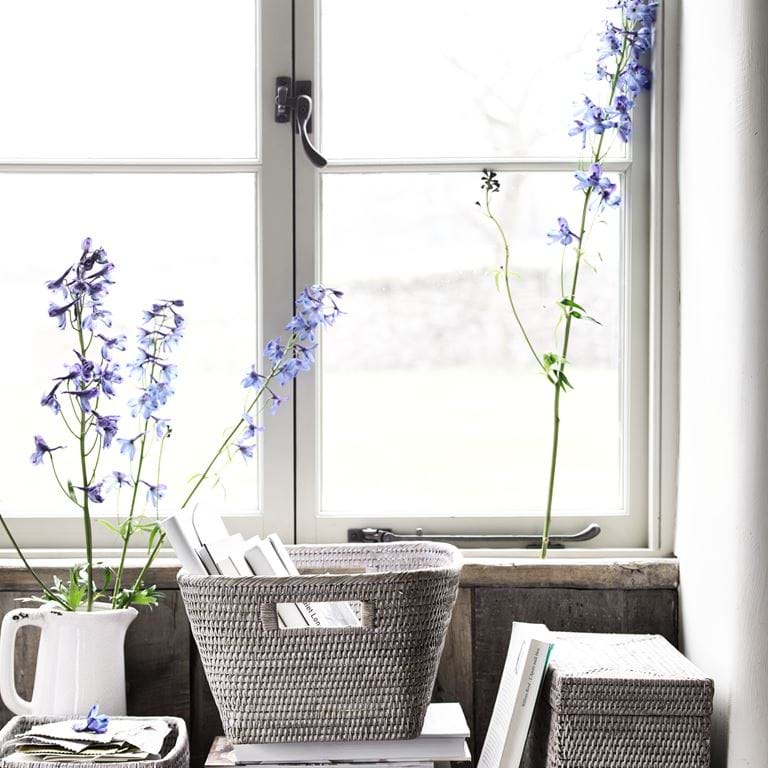 Boxes
While trays can make a showcase out of their contents, boxes are more about hiding away what you'd rather not always see – or what you'd like to protect – from clutter to keepsakes, and even down to those essential, but not so pretty, boxes of tissues.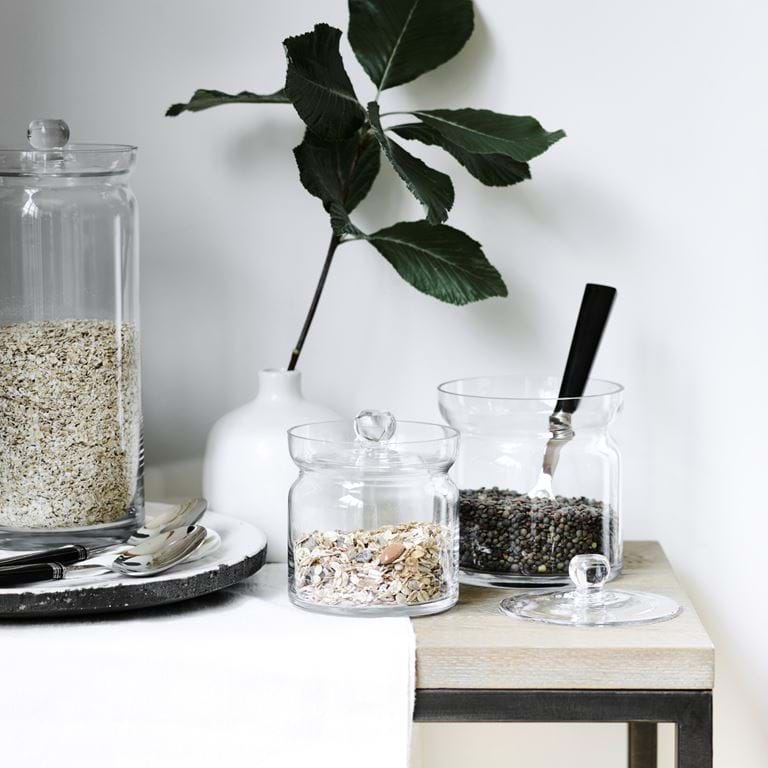 Jars
Lidded jars come in handy on all sorts of occasions. They could play host to biscuits, pasta, granola and tea bags in the kitchen, become a home for cotton wool in a bathroom, or even be used as ornaments when filled with seashells, pinecones or fairy lights.