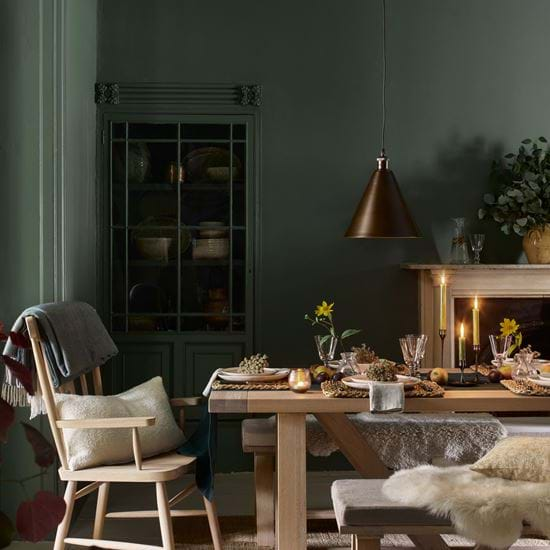 Wardley
Wardley's a contemporary take on the classic Windsor chair, for when you want to nod to tradition. It comes in oak or painted tulipwood too.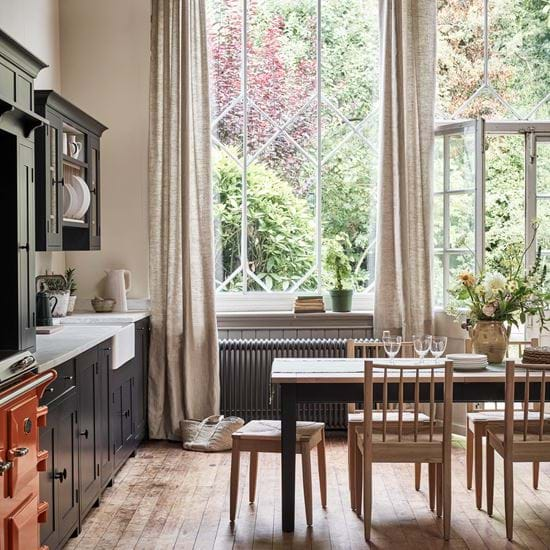 Wycombe
Our contemporary take on the Arts & Crafts style: natural oak frames, woven seats and traditional techniques combine with a pared-back aesthetic in the dining chair, folding chair, armchair, stool and benches in the Wycombe collection.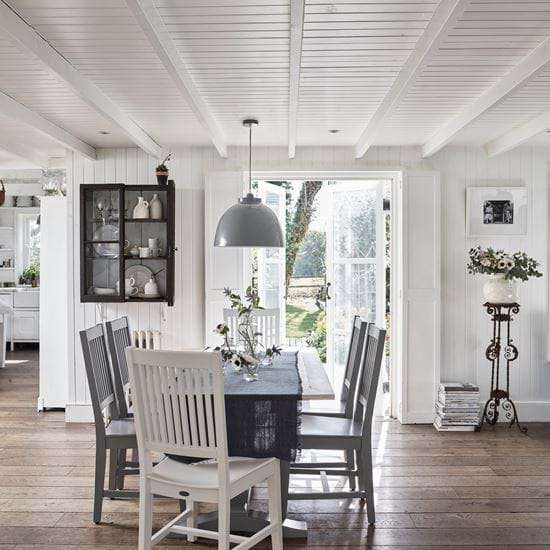 Harrogate
A painted timber chair that's a blank-but-beautiful canvas, so you can experiment with colour or keep things subtle and understated.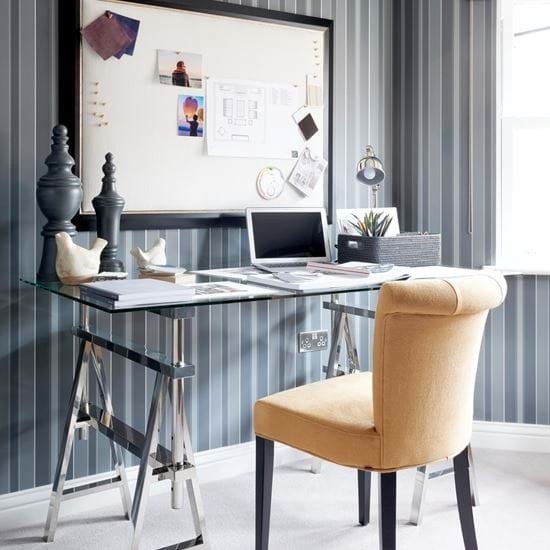 Calverston
Calverston's a curvaceous design that's full of springy comfort, with a lower back so your table's in clear view.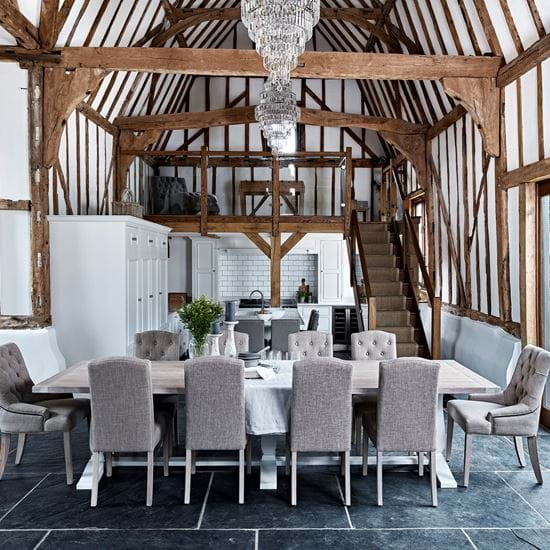 Sheldrake
One of our most traditional dining chair styles for those of us that like a tall back, firm seat and classic button detailing.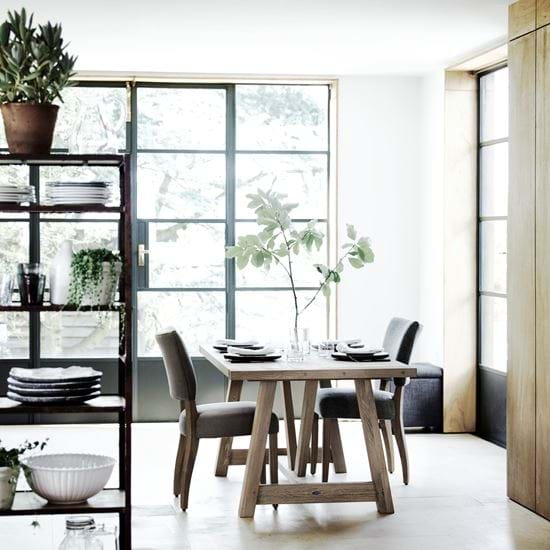 Mowbray
For when you want a pared-back upholstered design that's still full of back-moulding and shoulder-hugging curves.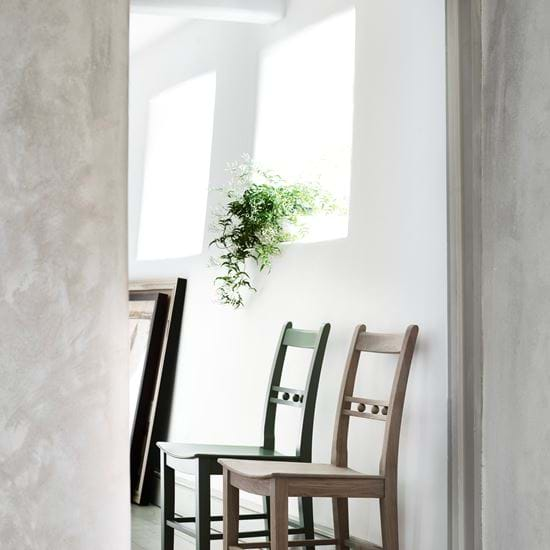 Suffolk
Inspired by an antique but with added contours so it'll suit any style and shape of table. Available in two oak finishes or 28+ colours.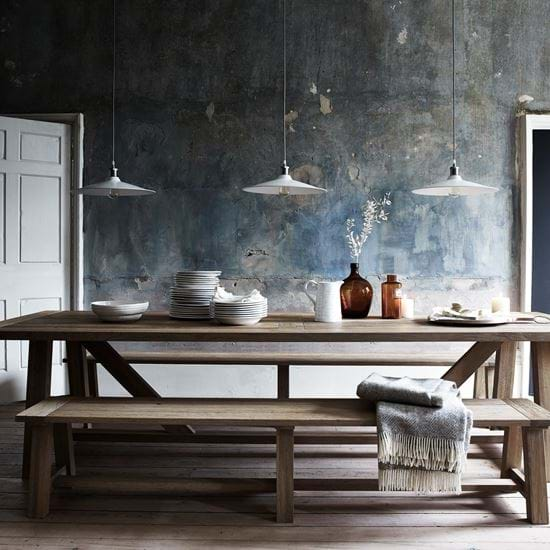 Arundel
Choose from three sizes of bench and two oak finishes (darkened and natural) in our Arundel collection: a style that mixes rusticity with a refined, tactile finish and contemporary simplicity.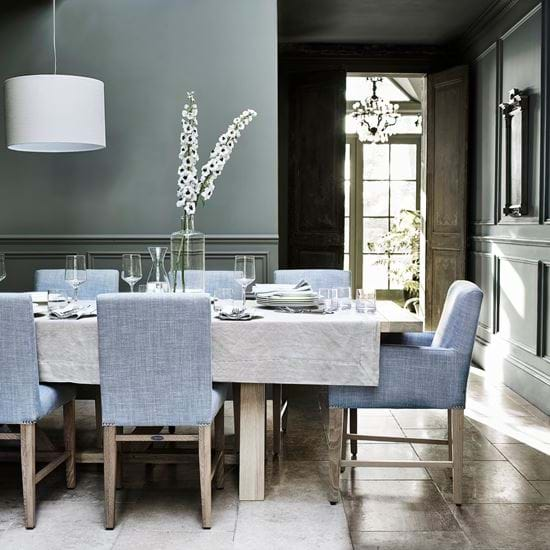 Shoreditch
Shoreditch is a dining chair that'll bring crisp, clean, contemporary lines to your room – whether you choose the design with arm rests or without.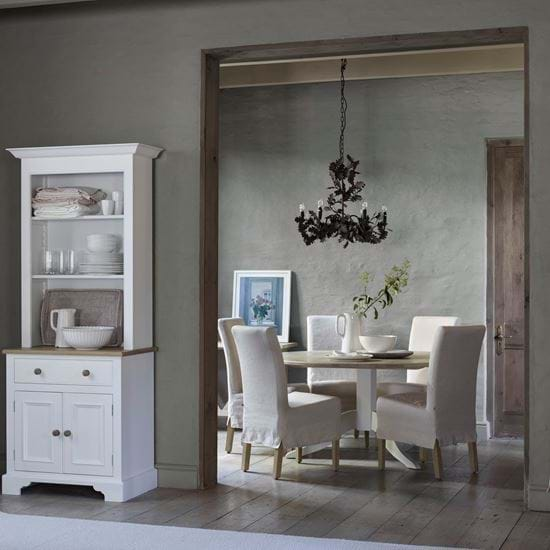 Long Island
Inspired by laidback seaside style, Long Island is nevertheless a neatly-tailored and contemporary high-backed dining chair. The covers are also removable so you can ring in the changes with a new set.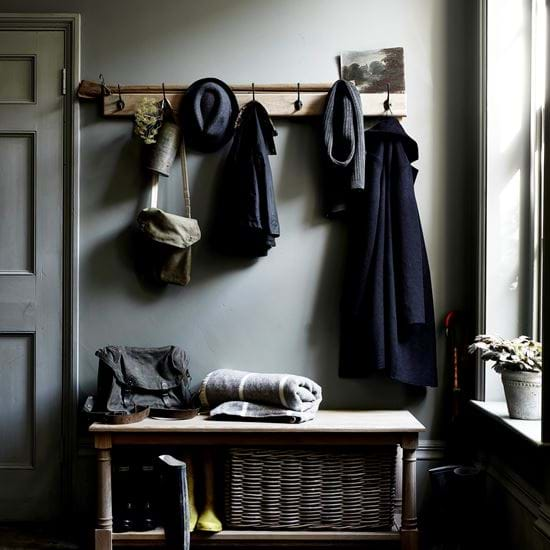 Edinburgh
Edinburgh's a traditional oak bench that not only offers a place to sit, but also storage space for wellies and baskets underneath.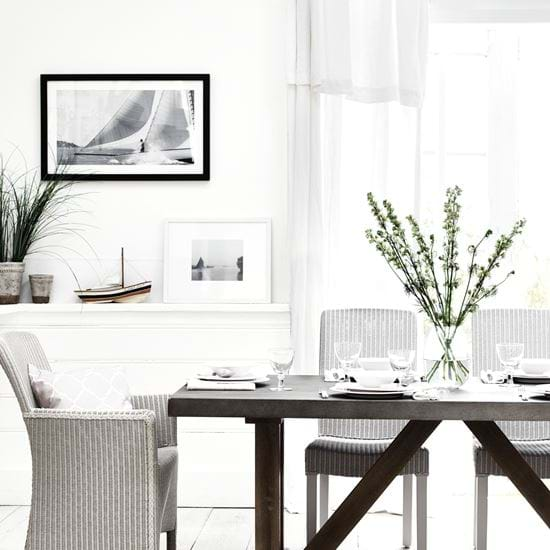 Havana
Havana's a chair that celebrates traditional Lloyd Loom with a timeless design. You can also combine the carver and armless shapes.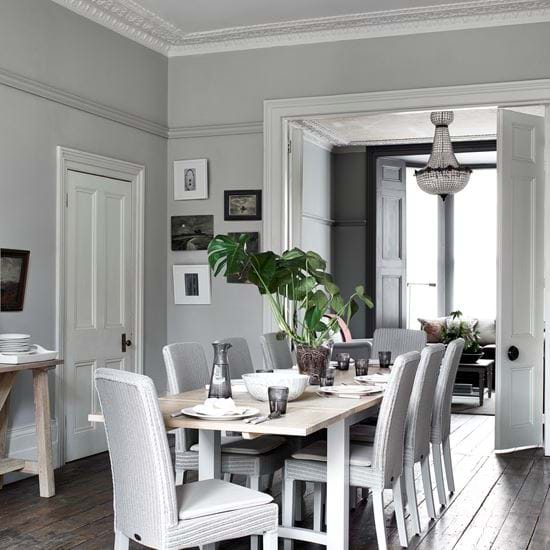 Montague
For rooms that sit somewhere between traditional and modern, Montague combines classic Lloyd Loom with a contemporary shape.
Dining seat cushions and covers
Add colour and texture, or just a little extra softness, to your Neptune dining chairs with our tailor-made seat cushions and covers, available in a choice of fabrics from our collection.