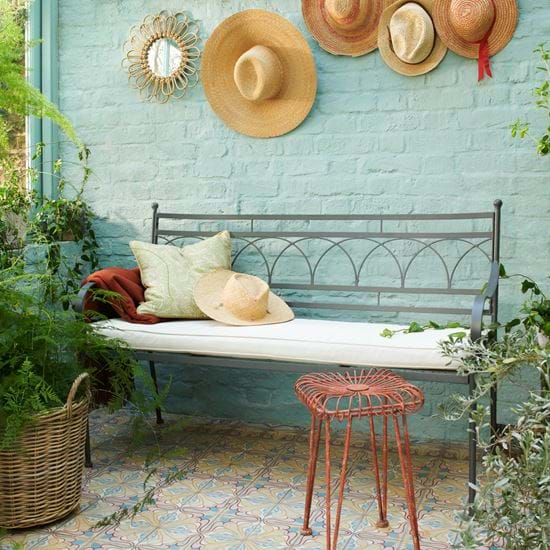 Cheltenham
For when you want relaxed and smart. Our Cheltenham collection is all about contrasts: dark lines with crisp, cream-coloured cushions; metal-framed but well-padded.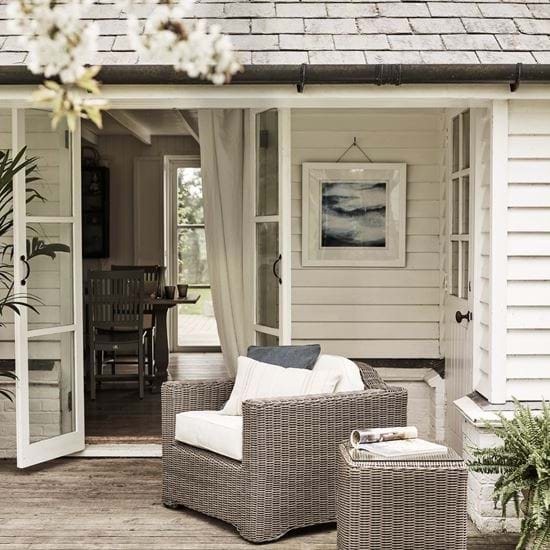 Tresco
A low-lined, contemporary collection of sofas and armchairs, as well as corner sofas that can be as small or as large as you'd like. For seating that needs to be flexible.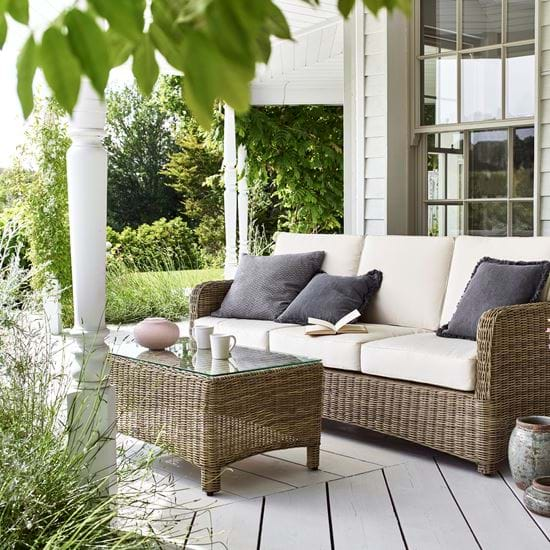 Compton
A seating collection that carefully balances comfort with a small footprint. So, whether it's a couple of armchairs or a corner sofa for ten, it won't dominate your space.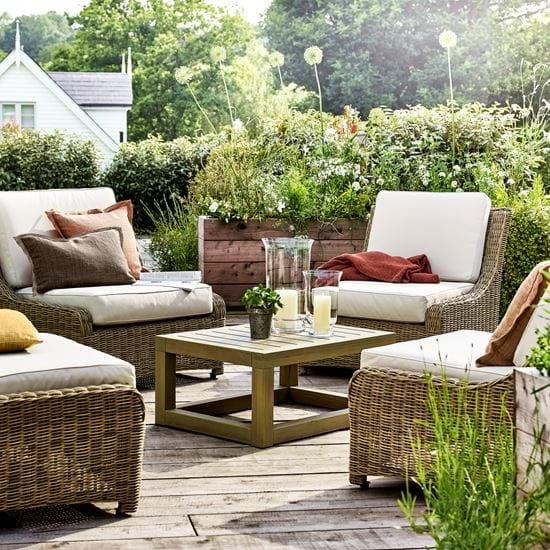 Hayburn
A collection of armless all-weather wicker seats – choose from a chair, a loveseat or a large sofa that'll comfortable seat three.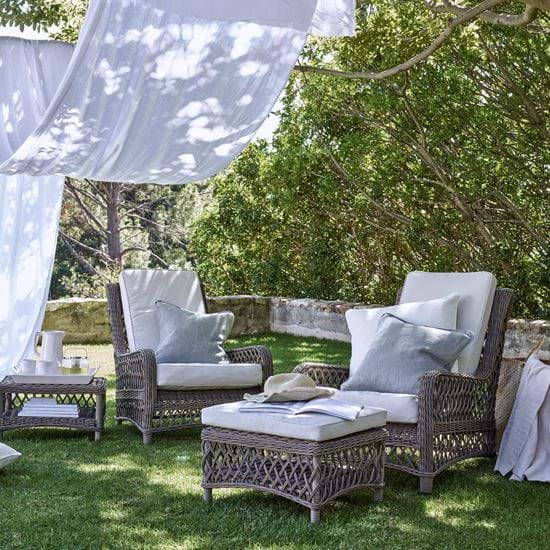 Harrington
Our most traditional design, that gives you plenty of texture and willow-like detail, but with an up-to-date dark grey finish so you can use it in contemporary settings too.
Purbeck
Purbeck's generous seat and high back make it one of our cosiest designs. A good choice if you want to sit outside even when it's a bit chilly.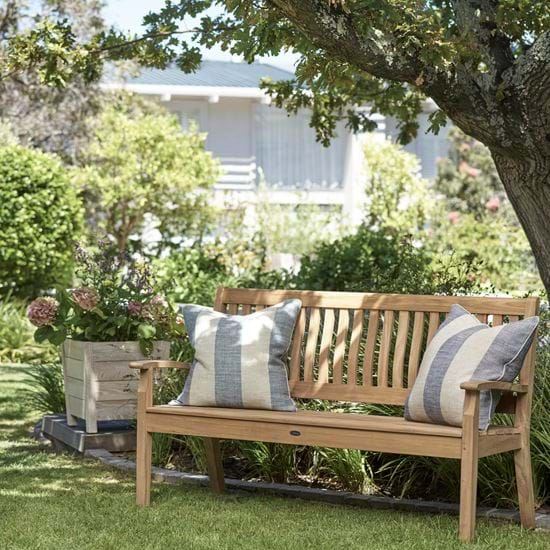 Canterbury
A spot for reading or for taking a quiet moment. Whether simple and classic, or intricately detailed, we make all our benches from hardwearing teak so you have the best of looks and practicality.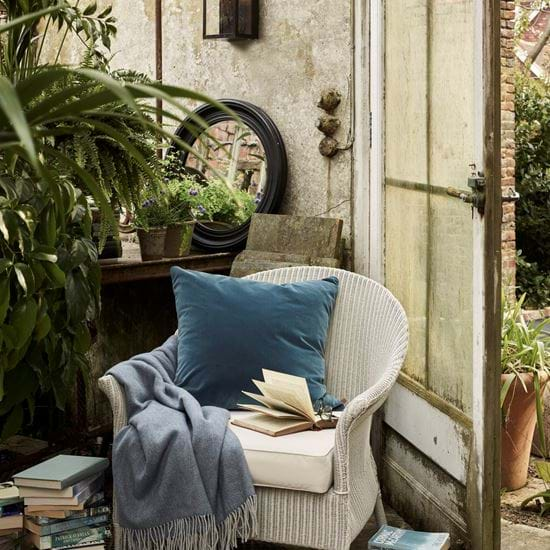 Chatto
You can use any of our garden pieces inside, but Chatto was made for it. Designed with conservatories and orangeries in mind, it's for when you want to bridge the gap between indoors and out.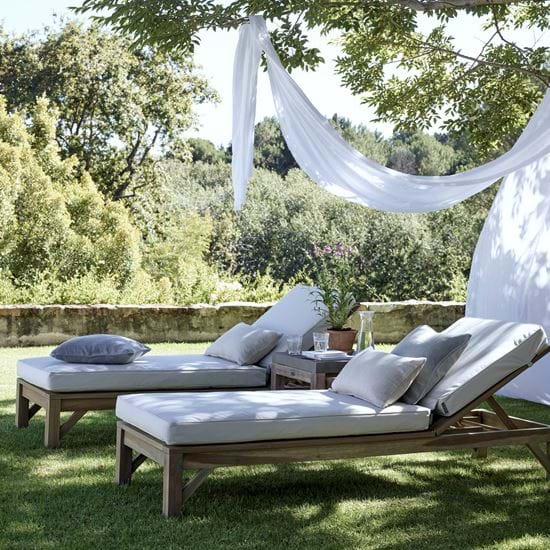 Sunloungers
Sometimes only a sunlounger will do. Designs in wicker and teak, with adjustable backs and deep cushions, for serious sun worshipers and the very, very relaxed.
Bryher
A relaxed seating collection modelled after interior upholstery designs – think elegantly tapered legs and buttoned cushions that mean Bryher suits garden rooms as much as it does terraces – but made from materials designed to easily weather a life lived outside.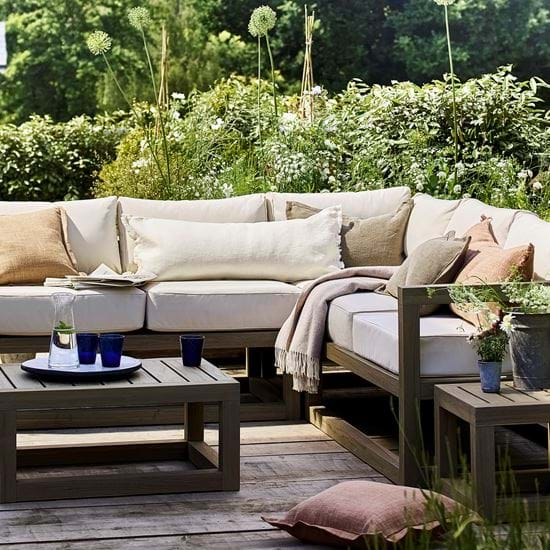 Pembrey
The timber-framed relaxed seating collection. Rather than wicker, Pembrey has a teak frame around the generous cushions, giving it a cleaner, definitely contemporary look.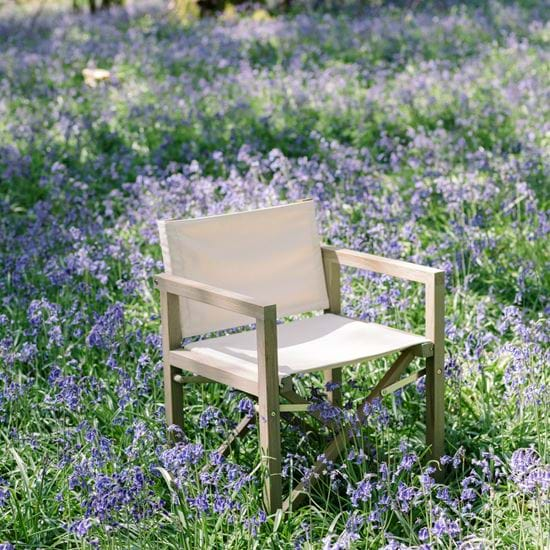 Denham
Our take on the classic campaign chair, made from teak and outdoor canvas. The articulated back means you can recline slightly, making Denham suitable for relaxed seating areas too.