Traditionally made, timeless timber kitchens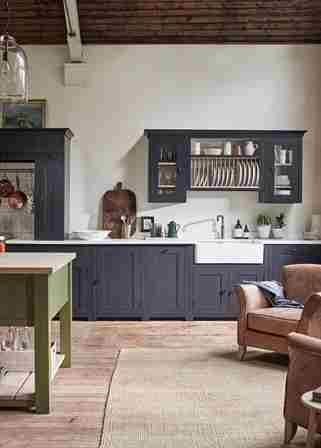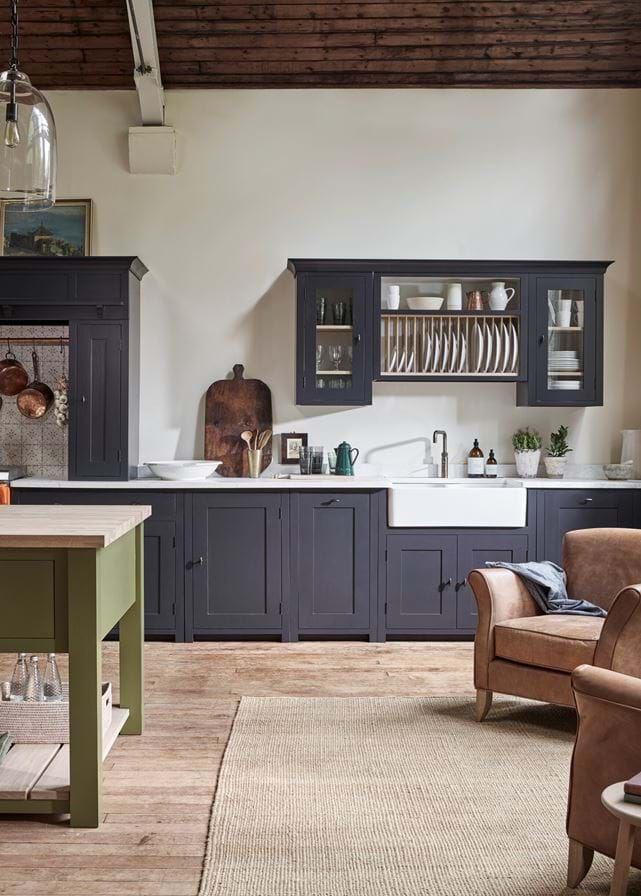 Traditionally made, timeless timber kitchens
Why Neptune?
Having a new kitchen is one of the most exciting things you can do to your home. But it's a big investment. You want to be sure it's worth it, that it's going to endure, and that there's more to it than face value. What's going on behind closed doors matters just as much as how it looks from the outside. These are the things that will help you decide if a Neptune kitchen's for you.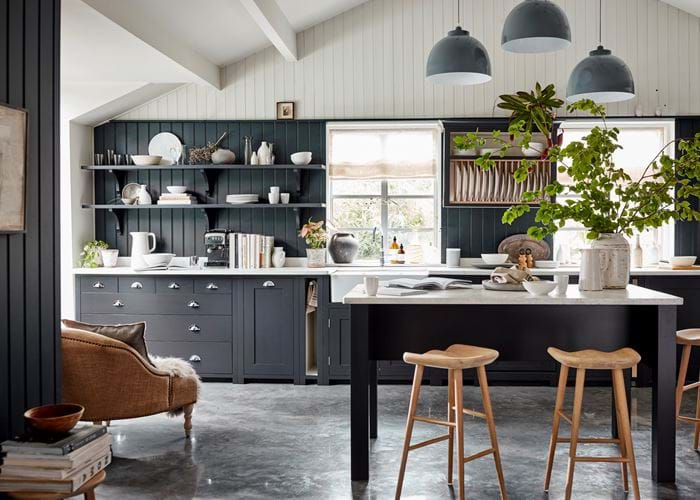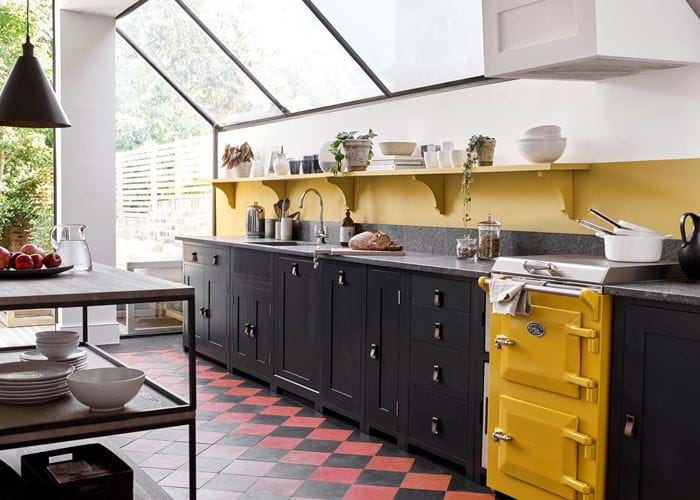 The collections
There are just four styles of cabinetry in our collection, because those are the four that we believe will truly stand the test of time and that also mean there's something for everyone, from traditional Chichester through to contemporary Limehouse. From there, you can then bring your own personality with paint colours, work surfaces and handles.
The bespoke workshop
If you've got an awkward nib or nook that you need to work around, if you need us to alter the dimensions of our cabinetry to make it work better for your space, or if you have an idea for something that's not in our main collection, that's where our Wiltshire-based bespoke workshop comes in. Just speak to your kitchen designer about creating made-to-measure pieces.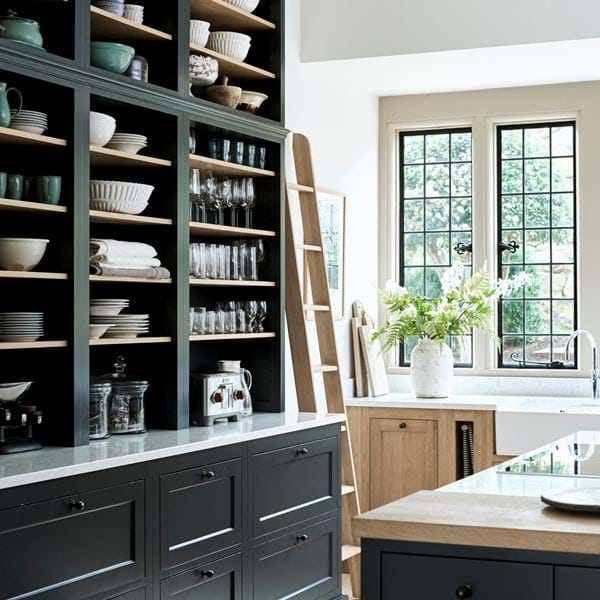 Real Neptune homes
Get extra design inspiration by having a look around some of the kitchens designed, lived in and loved by our customers.
Kim, Russel & their Chichester kitchen
After swapping the hustle and bustle of the big city for the serenity of a small country town, Kim and Russell decided to update a 500-year-old cottage into a well-loved and relaxing home for thems...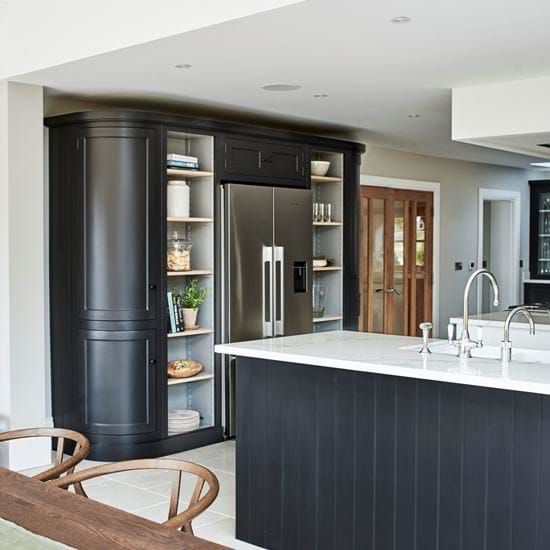 A West Sussex family & their Henley kitchen
What was once an old Arts & Crafts house, a detached country home in the West Sussex countrys…
Keep reading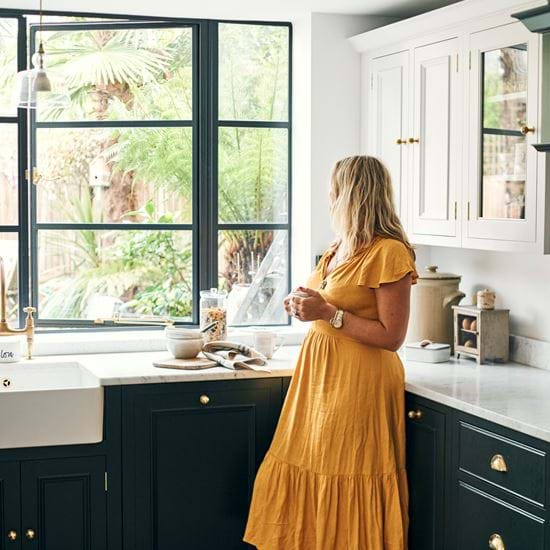 Lucy & her Chichester kitchen
A traditional style kitchen with a modern twist was the brief for this couple's renovation projec…
Keep reading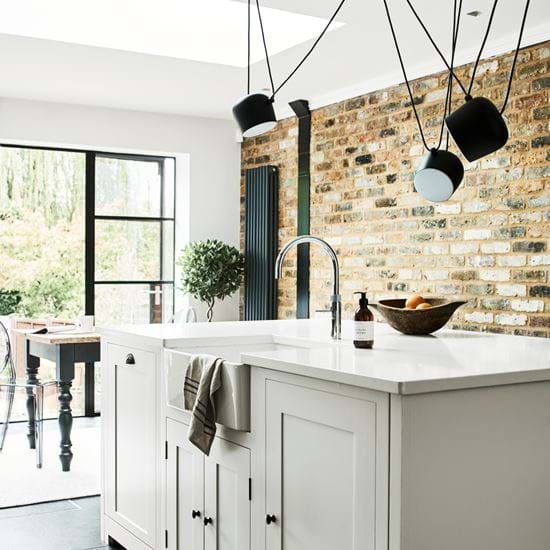 Anne-Marie & her Suffolk kitchen
There's being neighbourly and then there's embarking on a dual extension and renovation project w…
Keep reading
See our kitchens in store
Our website is a good introduction to our kitchens, but nothing beats seeing them in person. You can explore all four of our collections in just about any of our stores (where rooting through cupboards and peering into drawers is very much encouraged), and you'll also find that each one usually sits side-by-side with a dining area or perhaps even a laundry room to give you a real feel for how they'll look in your own home.
Find your closest store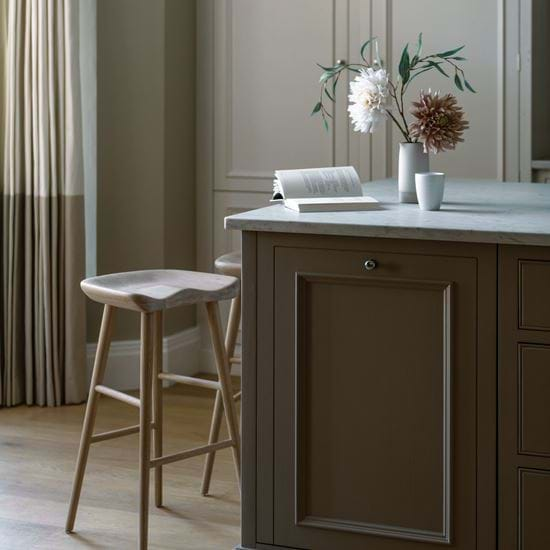 Neptune Edgbaston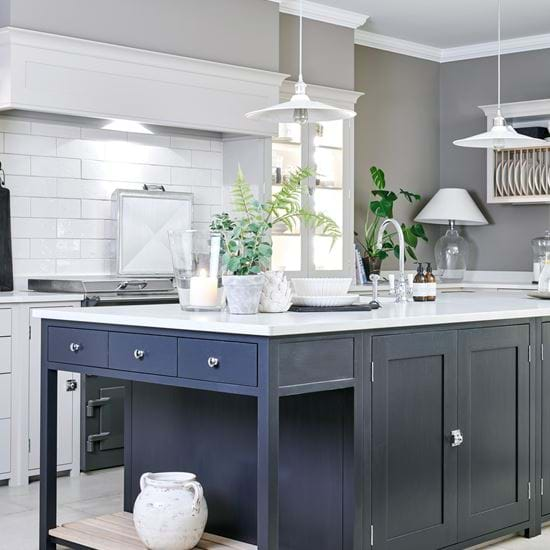 Neptune Bristol
Neptune Cambridge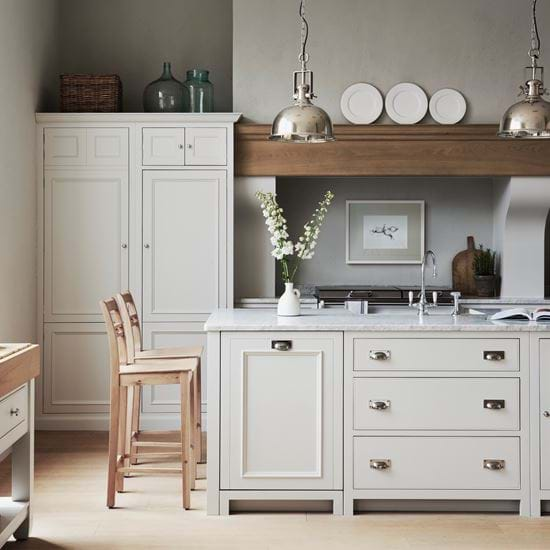 Neptune Bury St Edmunds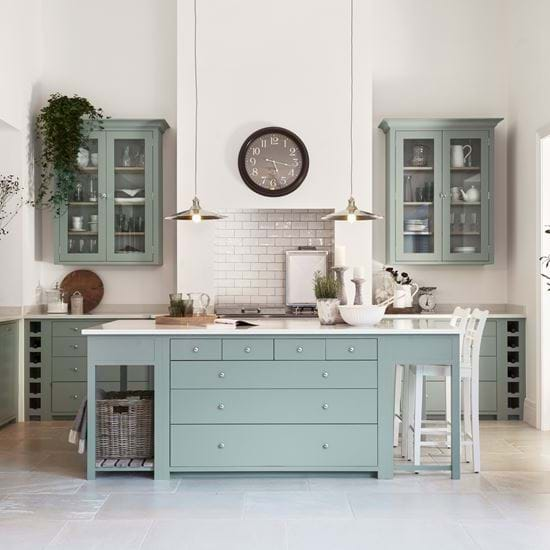 Neptune Edgbaston
Make it your own
Our collections are where your new kitchen begins, but how you choose to interpret them, blend them into your home, and put your own stamp on them is entirely up to you. No two people, no two homes and no two Neptune kitchens are ever quite the same.
Our little black book of brands
As part of our design service, we can help you pick all of your appliances too. Knowing where to start with dishwashers, ovens, fridges and freezers, washing machines (and so on) can be a minefield. But we have a pool of models and brands that we know and trust, to take that job off your plate, and design them into your Neptune kitchen.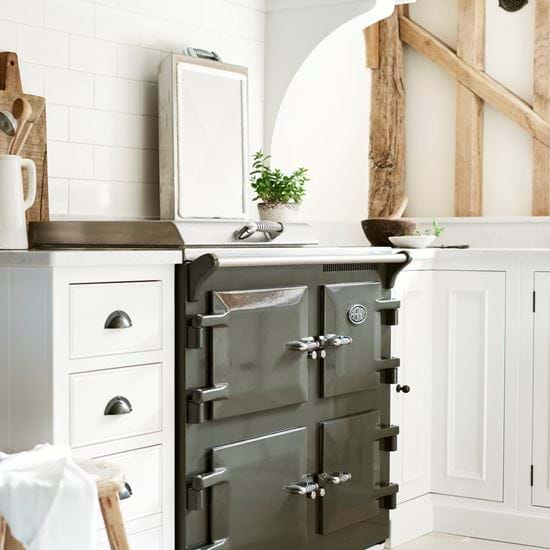 Everhot
Bosch, Neff and Siemens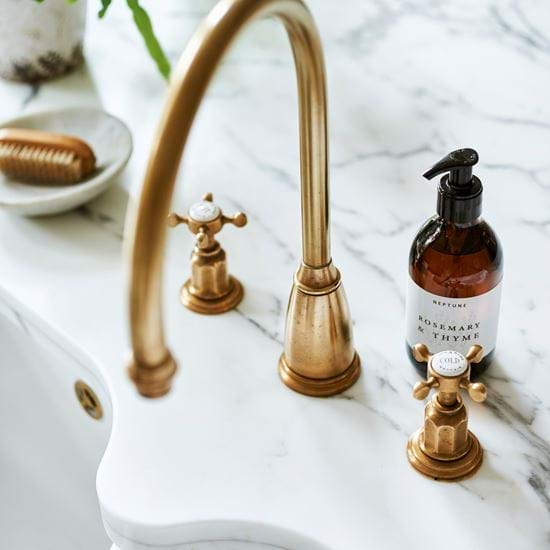 Perrin & Rowe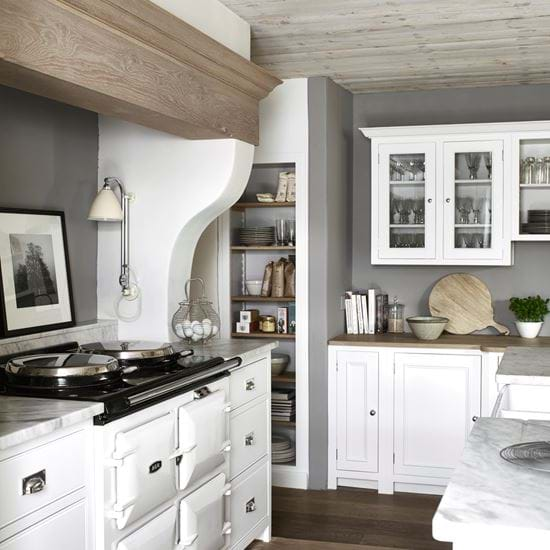 AGA
Arrange a consultation
Ready to start designing? Your first appointment with your designer is absolutely free and can take place in-store or over video call. Simply fill out our online form and we'll get back to you to sort a date and time that suits you.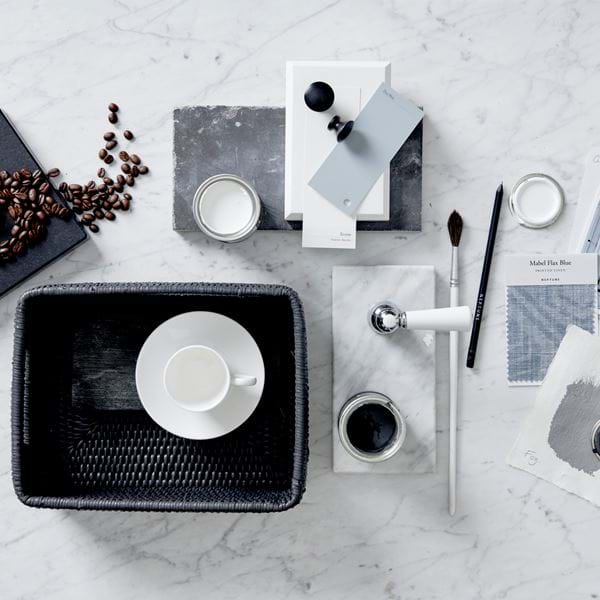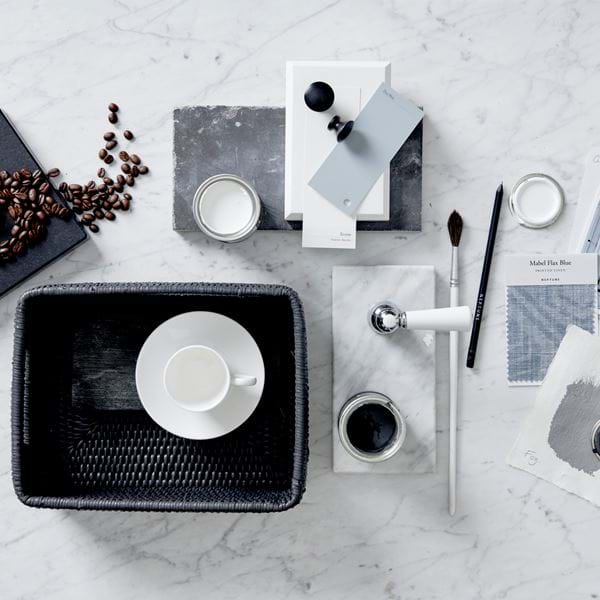 Still here to help
You can absolutely still go ahead with your kitchen project with us right now – just select 'video call' when you're booking your first, free consultation. We're also here to help whenever suits you best – during the day or into the evening, seven days a week.