Classic English Chichester
Classic English Chichester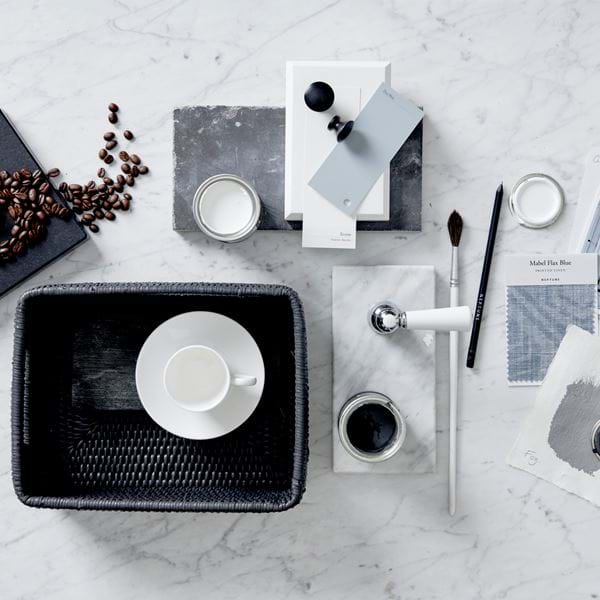 Still here to help
You can absolutely still go ahead with your kitchen project with us right now. Just select 'video call' when you're booking your first, free consultation. We're also here to help whenever suits you best, during the day or into the evening, seven days a week.
One kitchen, endless possibilities
Chichester's capable of much more than country though. It's surprisingly sympathetic to the architecture of most homes, be that a loft apartment in the city or a contemporary townhouse. Depending on its environment and how it's designed, it will add just a subtle grounding of time-honoured and timeless English style.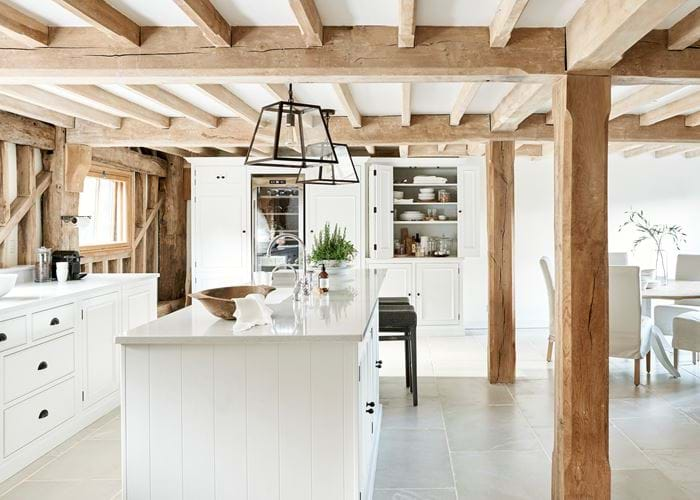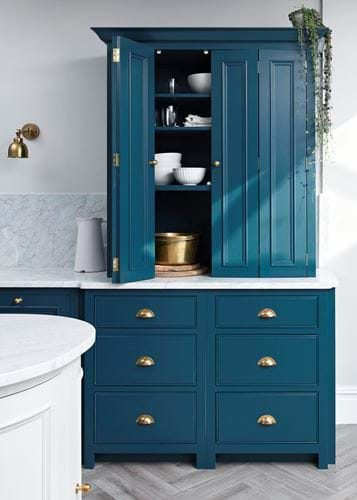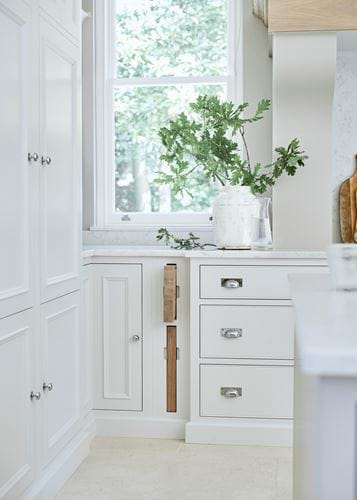 What makes Chichester unique?
Neptune kitchens have lots in common. They're all made from natural timber, they all have an eggshell-painted finish, and they're all designed to be proper pieces of furniture in their own right. But, they've all got a handful of details that make them different to one another too…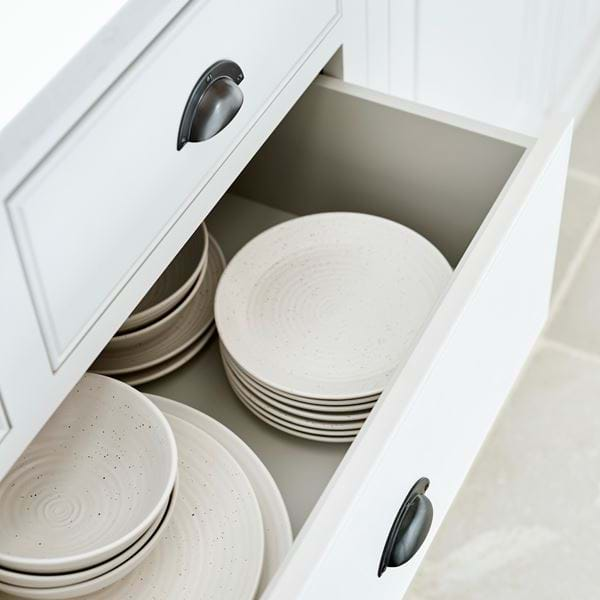 Painted interiors
Whereas the other collections feature oak details inside, Chichester's interiors are entirely painted. It's a style choice as much as it's one that makes Chichester our most affordable collection.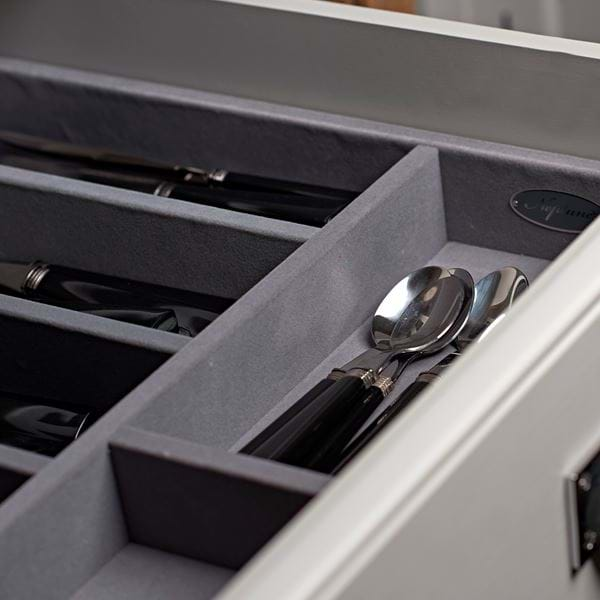 Velvet cutlery drawers
True to Chichester's classic nature, open one of the cutlery drawers and you'll notice they're not just divided but also lined with velvet. This looks lovely, and also cushions your cutlery to stop scratches.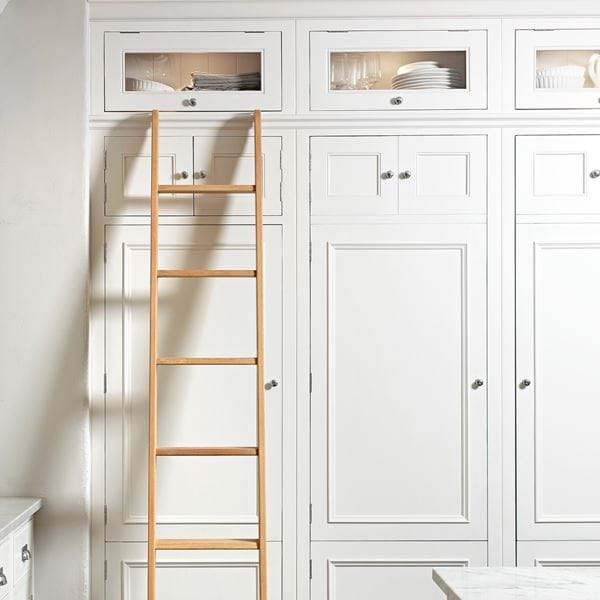 Ladders and rails
For tall-ceilinged rooms, you can have a rail designed along a run of full-height cabinets that our oak, library-style ladder hooks on to, making reaching up to the very top of cabinetry a breeze.
Vegetable trays
Every collection has its own larder, and Chichester's has three pull out vegetable trays in its bottom half (with a cavernous shelf space above) that have curved profiles to suit its traditional character.
Chichester's colour options
Besides work surfaces, handles and cabinetry configurations, one of the ways you can make Chichester your own is through our custom paint service. Although it comes as standard in Shell with Shingle interiors, you can choose from any of the 28 hues in our core paint library (and any of the many more in our archive) to colour your cabinetry.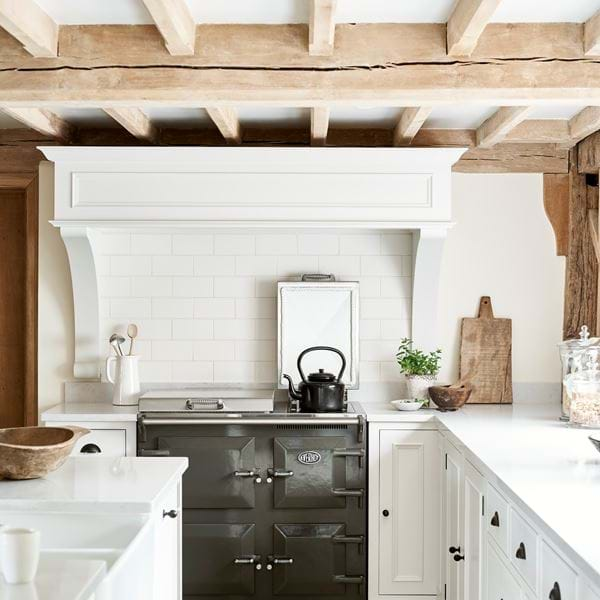 The cabinets
Our designers are there to help you create the perfect cabinetry configuration for you, but so you can see all the different options at your fingertips, we've gathered all the base, wall, countertop and full height cabinets for Chichester together here.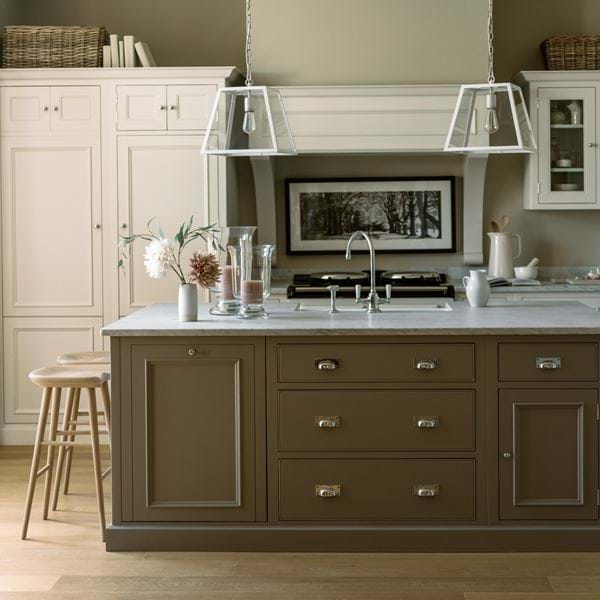 Real Neptune homes
Get extra design inspiration by having a look around some of the kitchens designed, lived in and loved by our customers.
Kim, Russel & their Chichester kitchen
After swapping the hustle and bustle of the big city for the serenity of a small country town, Kim and Russell decided to update a 500-year-old cottage into a well-loved and relaxing home for thems...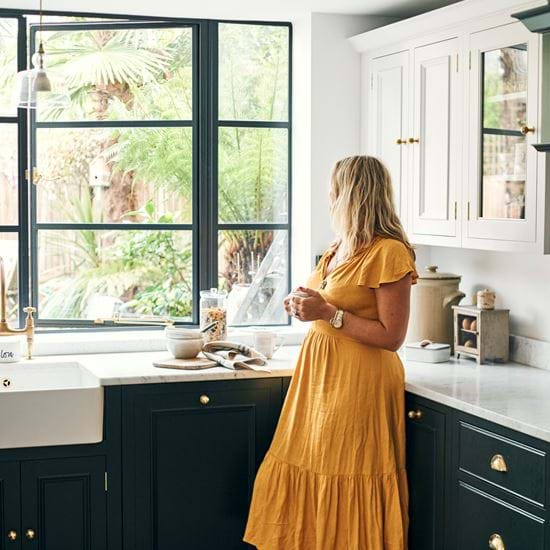 Lucy & her Chichester kitchen
A traditional style kitchen with a modern twist was the brief for this couple's renovation projec…
Keep reading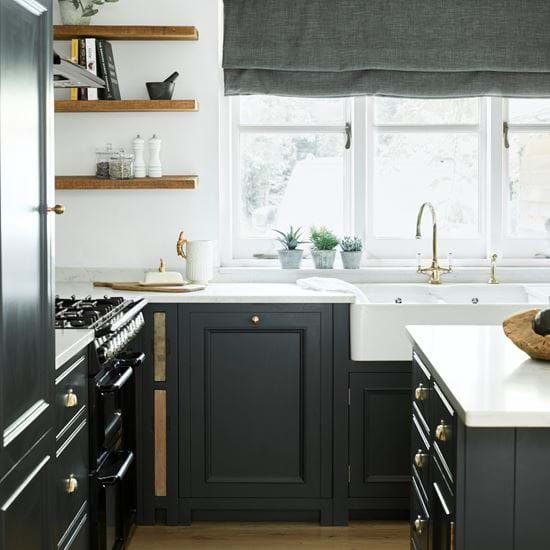 Emily & her Chichester kitchen
The Chichester kitchen; often considered our most classic collection with refined details and res…
Keep reading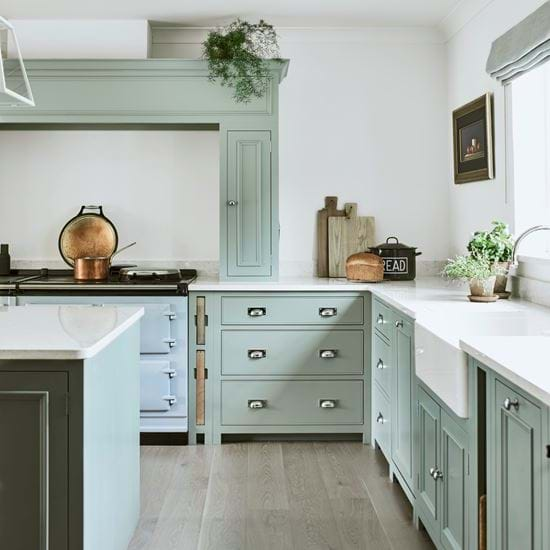 Chris and her Chichester kitchen
When this retired couple decided to return home after years of living overseas, they knew that th…
Keep reading
The Chichester laundry collection
While each kitchen style includes options like full height cupboards for brooms and integrated washing machines, Chichester is the only one with an all singing laundry room collection. It's full of multitasking cabinetry designed to make your life easier (and tidier).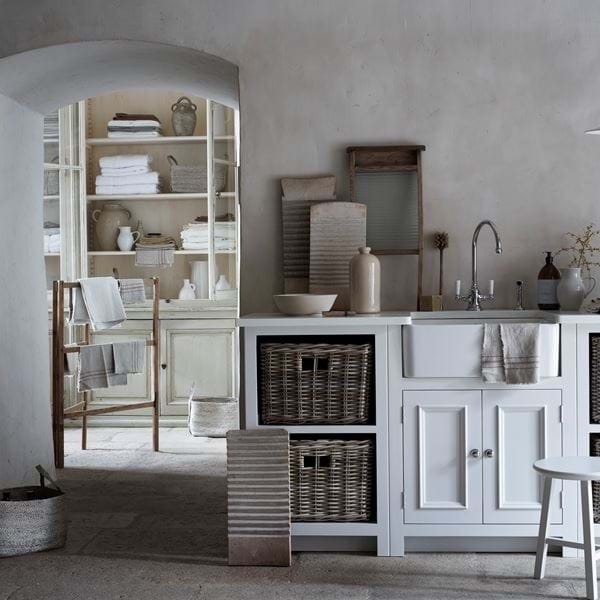 See our kitchens in store
Our website is a good introduction to our kitchens, but nothing beats seeing them in person. You can explore all four of our collections in just about any of our stores (where rooting through cupboards and peering into drawers is very much encouraged), and you'll also find that each one usually sits side-by-side with a dining area or perhaps even a laundry room to give you a real feel for how they'll look in your own home.