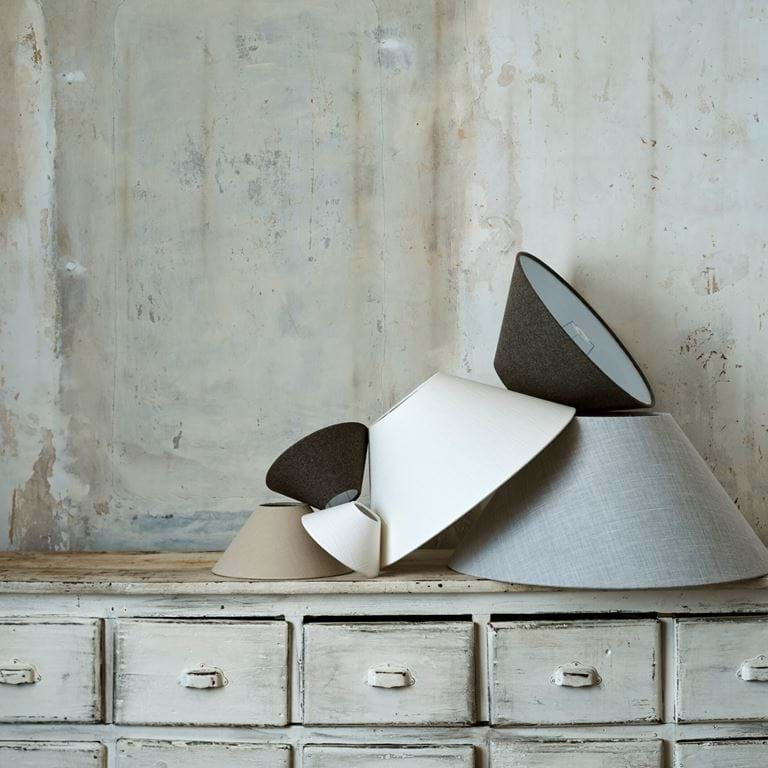 Oliver
Steeply angled to create cosy, low-level lighting on table lamps.
Lucile
Slightly sloping sides for even light over a larger space.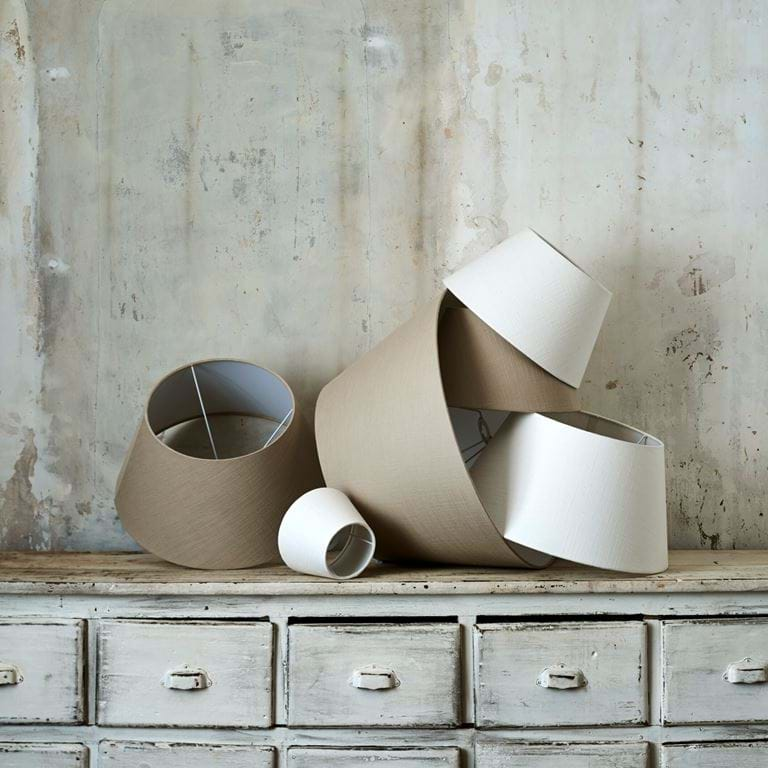 Henry
Our classic empire – somewhere between Lucile and Oliver.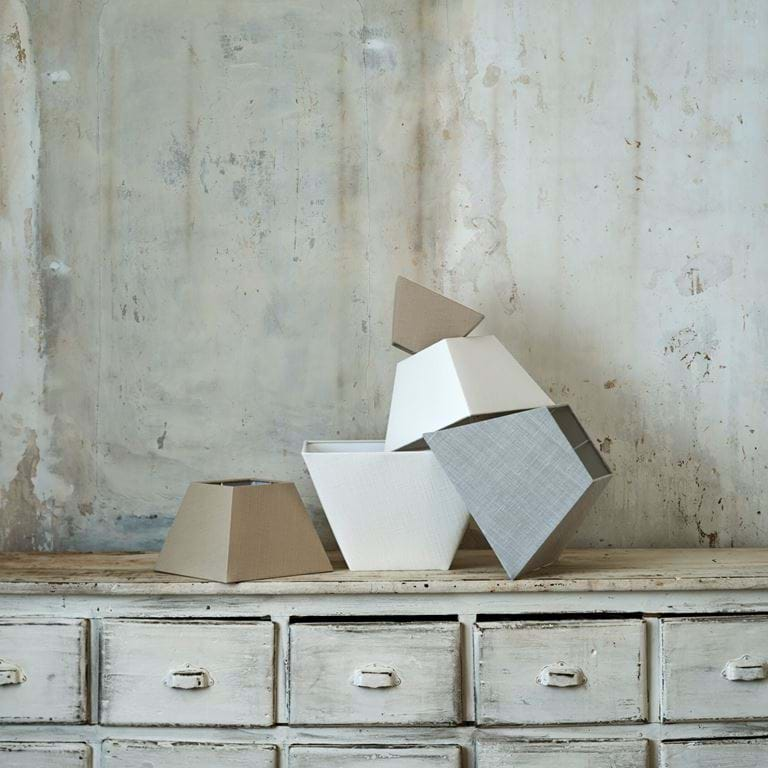 James
Square shaped, angled sides; a more traditional take on the empire.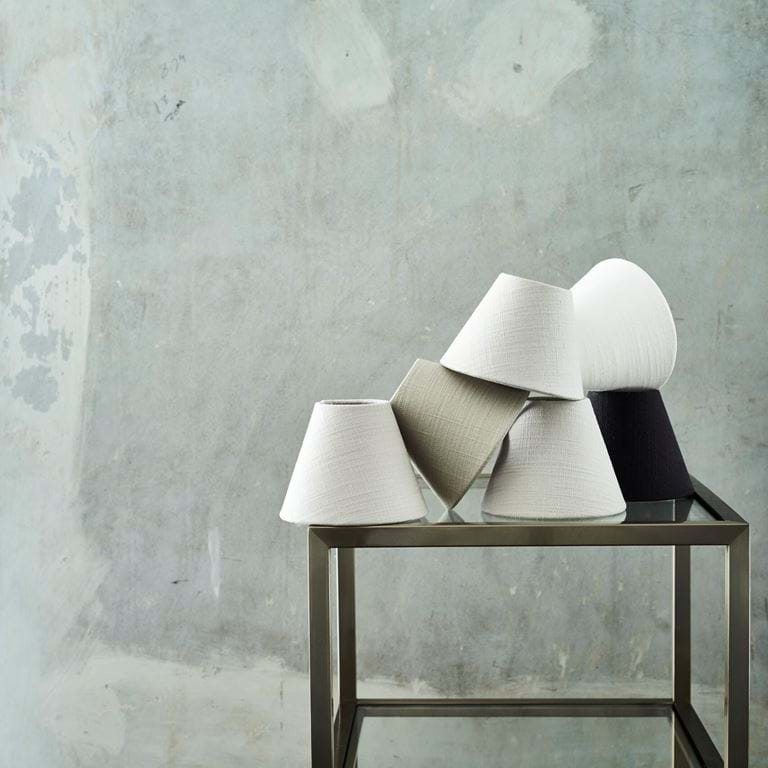 Brunswick
Our smallest design: a candle shade for pairing with wall lights.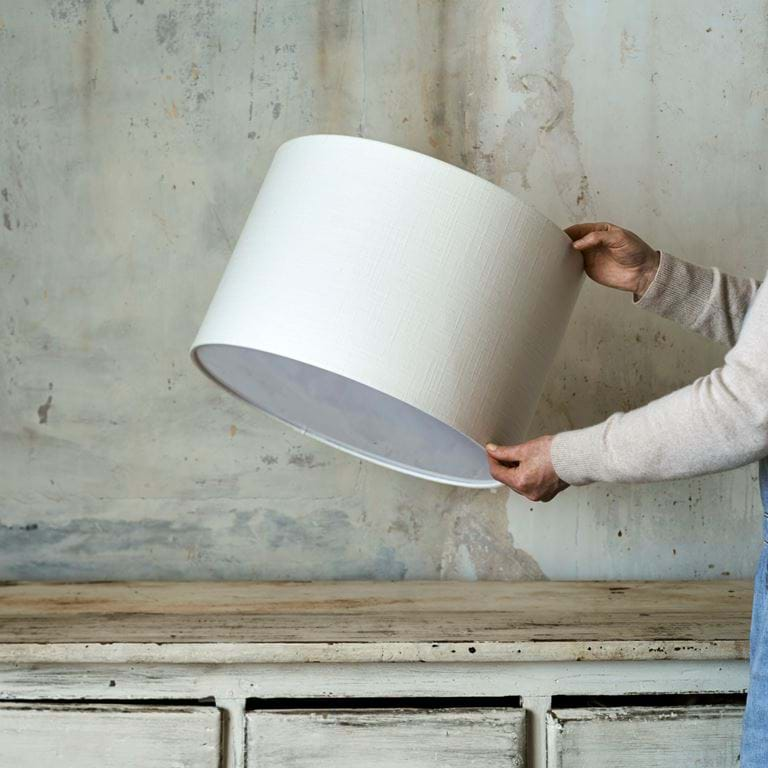 Iona
A contemporary drum with a diffuser, for hanging from pendants.