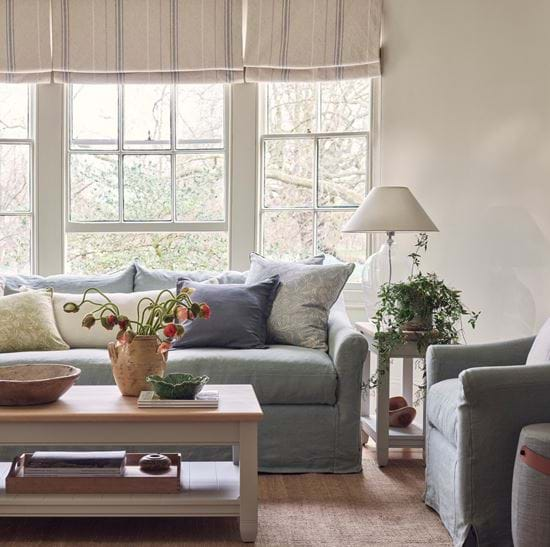 Living room furniture
Because living rooms were made to be lived in, we've created a collection of designs that you don't need to tiptoe around. From upholstery to tables and storage, each piece is designed to stand the test of time, in every sense of the word. So, you can sit down, put your feet up and relax, safe in the knowledge your living space will look just as good in years to come as it does now.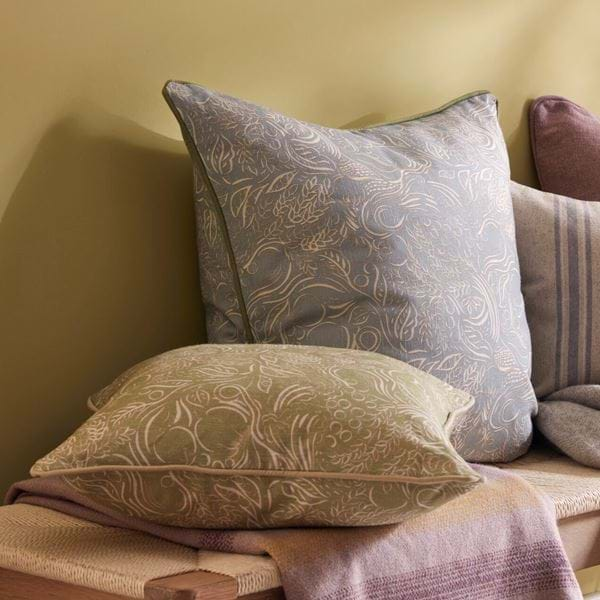 Odette cushions by Beki Bright
Textile artist Beki Bright's Odette design calls to mind bucolic landscapes and country traditions, but with a fresh and modern aesthetic inspired by mid-20th century artists. You'll find it on two of our Florence cushions this season in uplifting shades of Quince green and Flax Blue.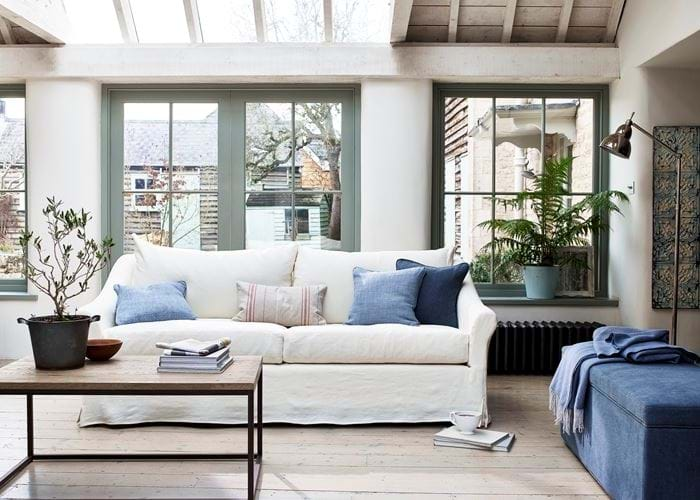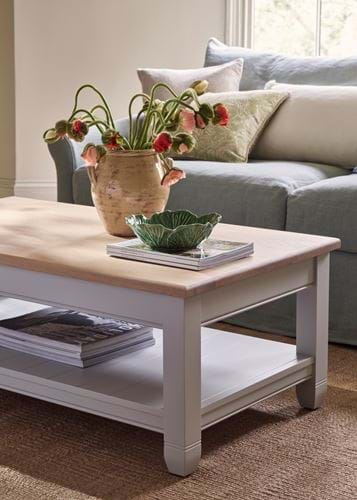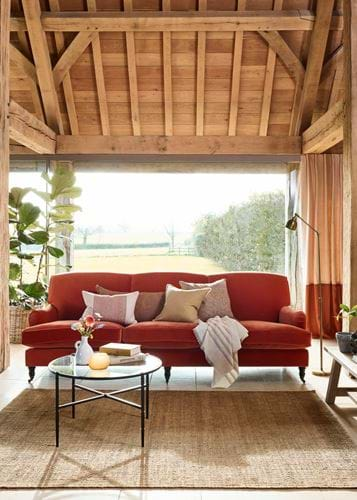 See you in store
There's nothing quite like seeing, touching and snuggling up with our designs in real life. Well the good news is that you can do that with all of our autumn arrivals in any of our stores, and they're spaces that are as safe, as welcoming and as tranquil as ever.