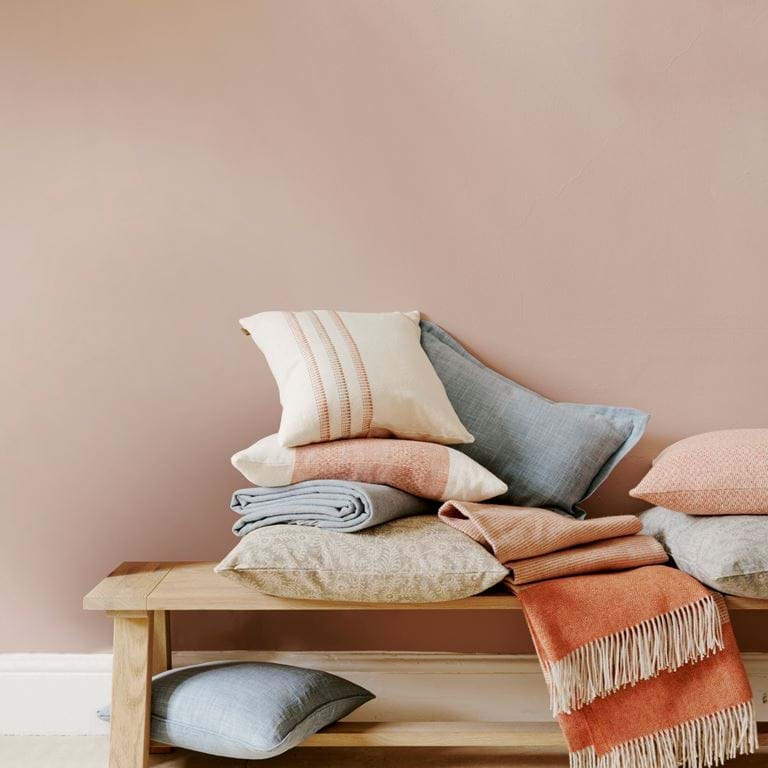 New this season
Twice a year, we add to our collections with a new set of designs, including a handful of scatter cushions in our latest weaves and colours. You'll find them all collected together here.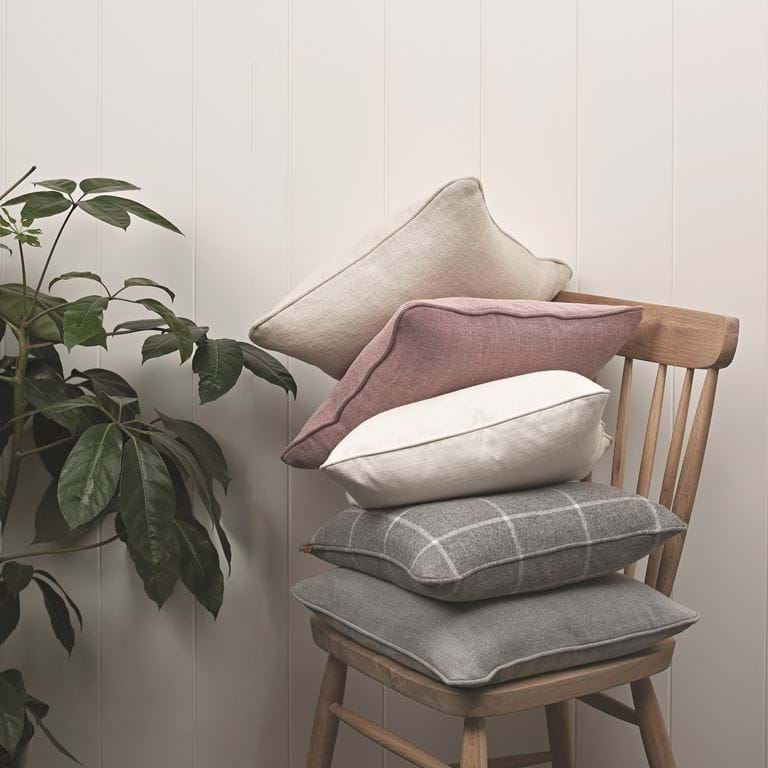 Florence
Small square cushions with piped edges and the same fabric front and back – the scatters in this collection are an essential on any and every sofa.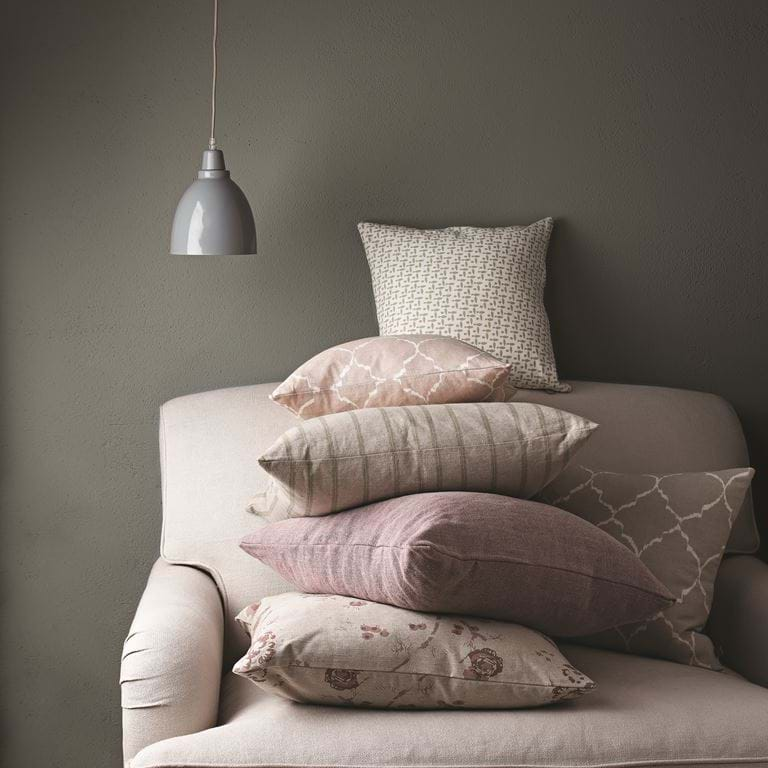 Grace
These unpiped cushions are an opportunity to experiment with texture and pattern, be it velvet, printed linen or a British-woven woollen textile. Choose from squares and rectangles, big and small.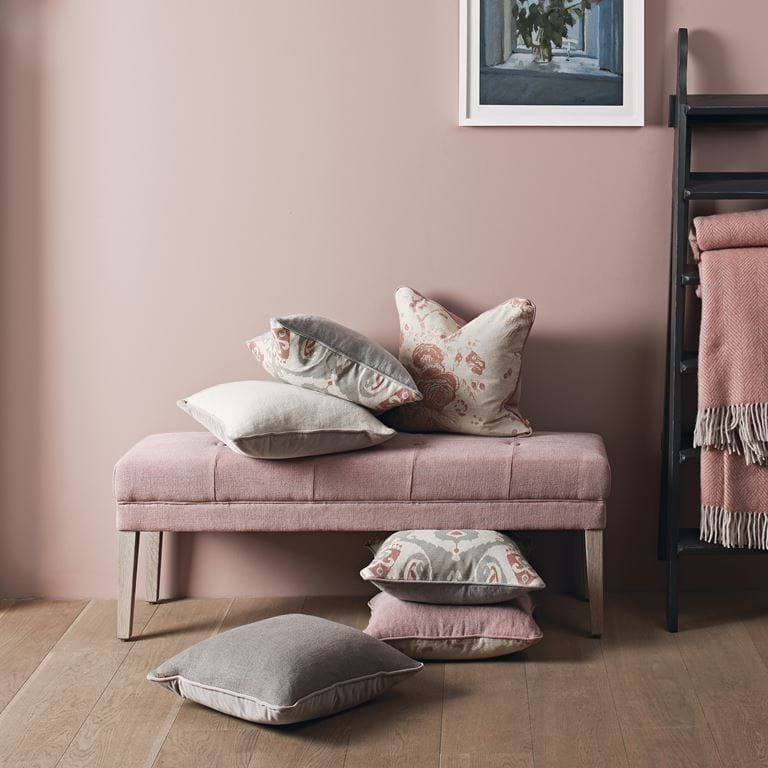 Camilla
Camilla is all about contrast – in colour, in texture, in patterned fabric versus plain – with each side in a different textile and a neat line of piping around the outside.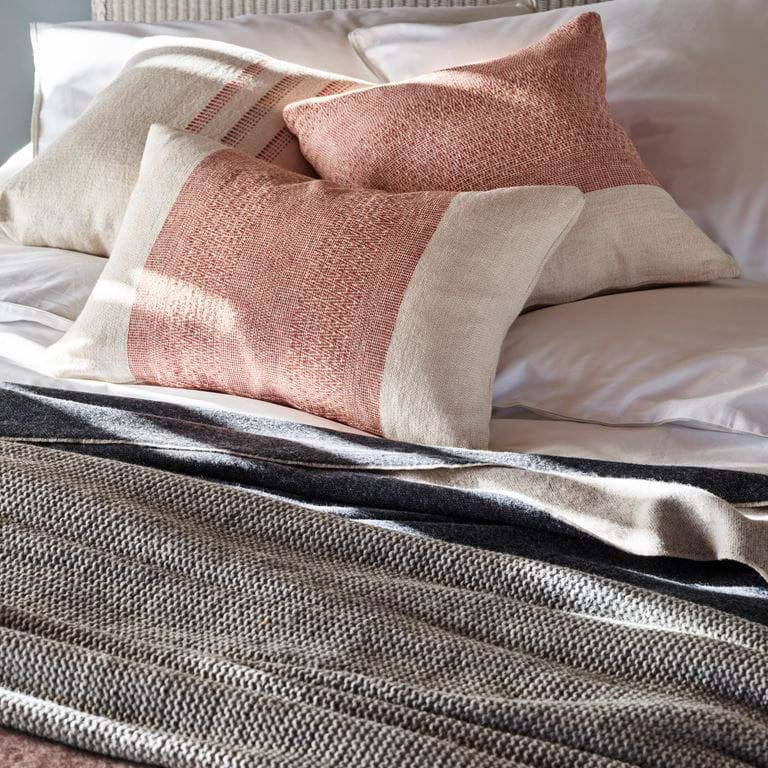 Elland
An asymmetrically placed trio of ombre stripes in sun-warmed, earthy colours lend our Elland cushion a contemporary, minimal look. It's woven in the UK from a light and cool mix of linen and cotton (with just a hint of wool fleeciness), and also comes as a matching summer-weight throw.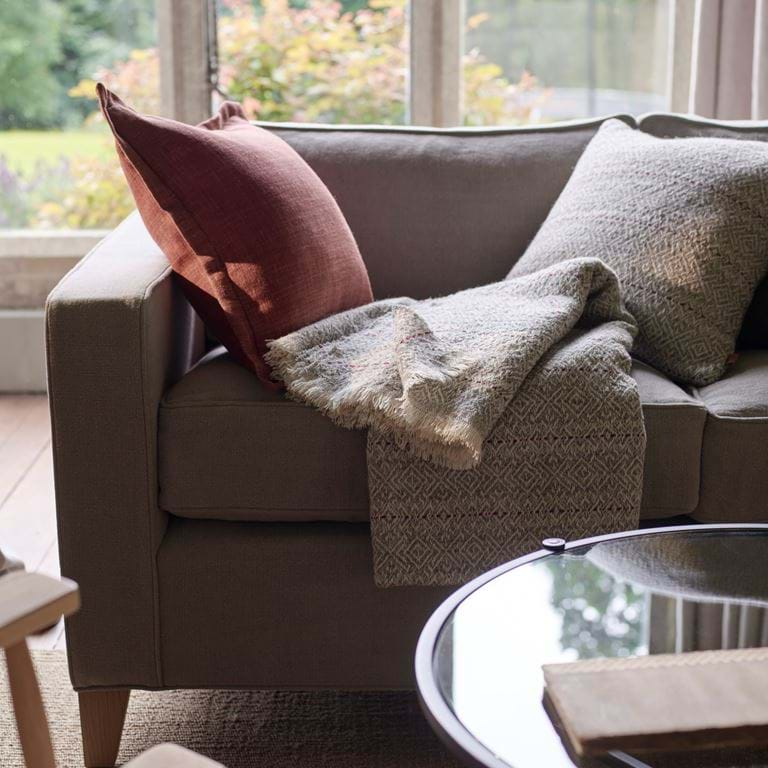 Auburn
A cushion all about texture, Auburn is woven in the UK using British sheep's wool in a tactile, two-tone grey geometric. With a little hint of red running through, it'll also bring a touch of accent colour.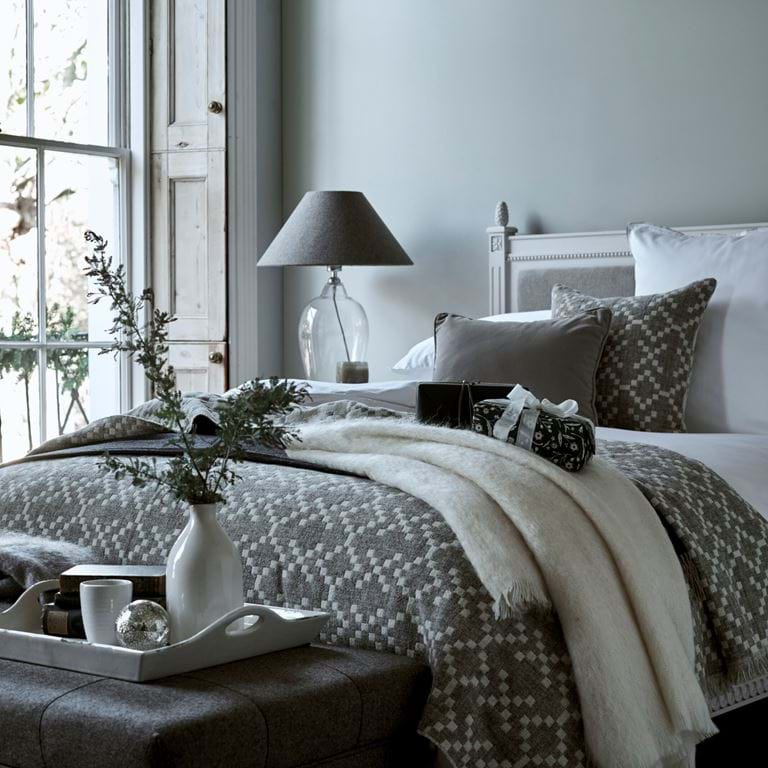 Eira
A design that combines the traditional patterns of Welsh blankets with a contemporary grey and white colour palette and the cosy feel of pure British wool.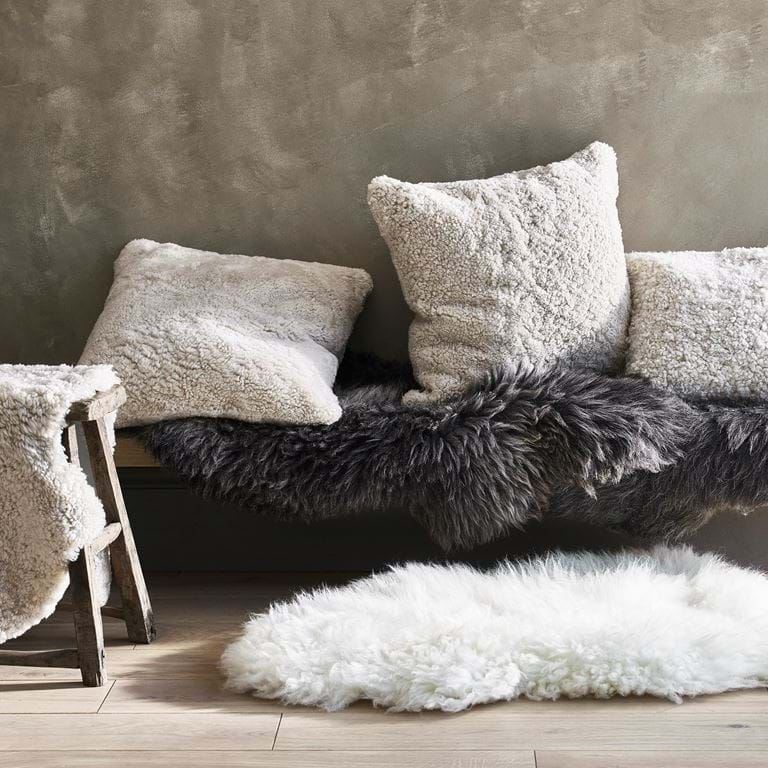 Tussock
For next-level softness, for adding layer upon layer of inviting texture, for creating a space whose statement is all about comfort, there's our Tussock sheepskin cushions.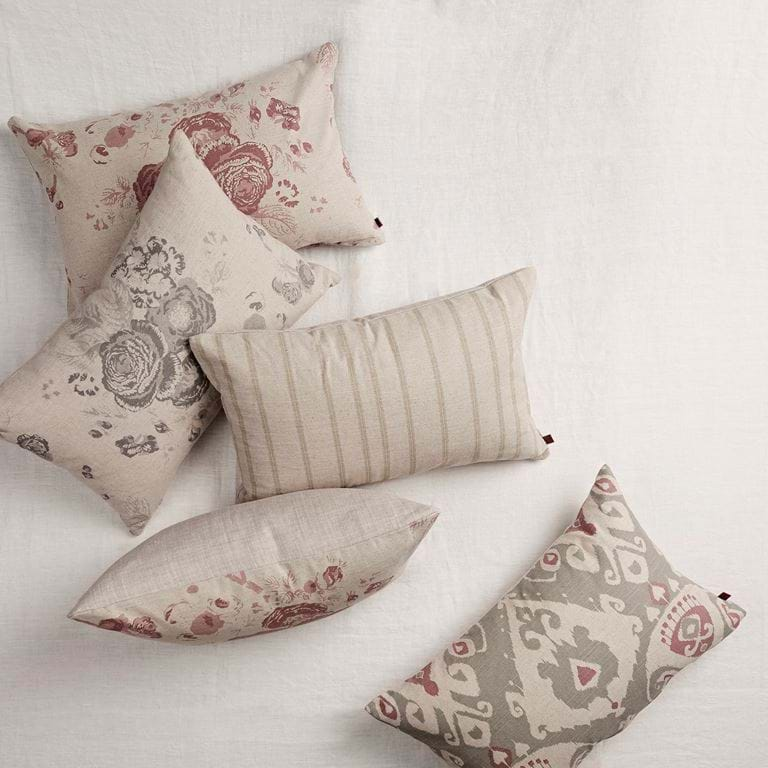 Delilah
Just like Camilla, these cushions have a different fabric on the front and back, so you can have fun playing with colour and texture. Unlike Camilla, they don't have piping – it's a simpler look.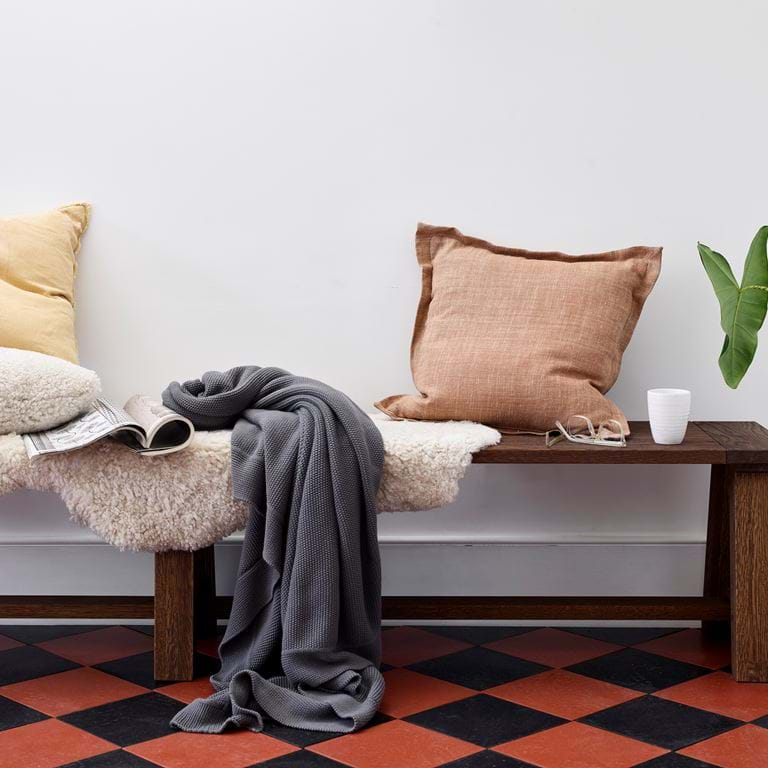 Beatrix
With their Oxford borders made up in soft and supple Belgian linens, these cushions will bring a relaxed and summery feel wherever and whenever they're used.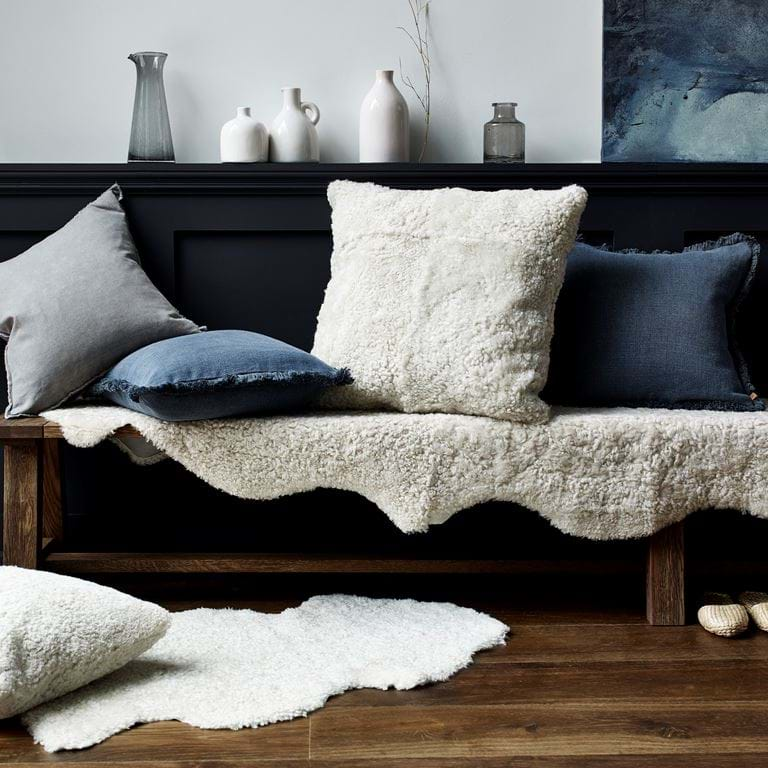 Isabelle
Like Beatrix, our Isabelle cushions are sewn from laidback Belgian linen. We've swapped the Oxford border for fringe though, and introduced an extra-long bolster alongside the square designs.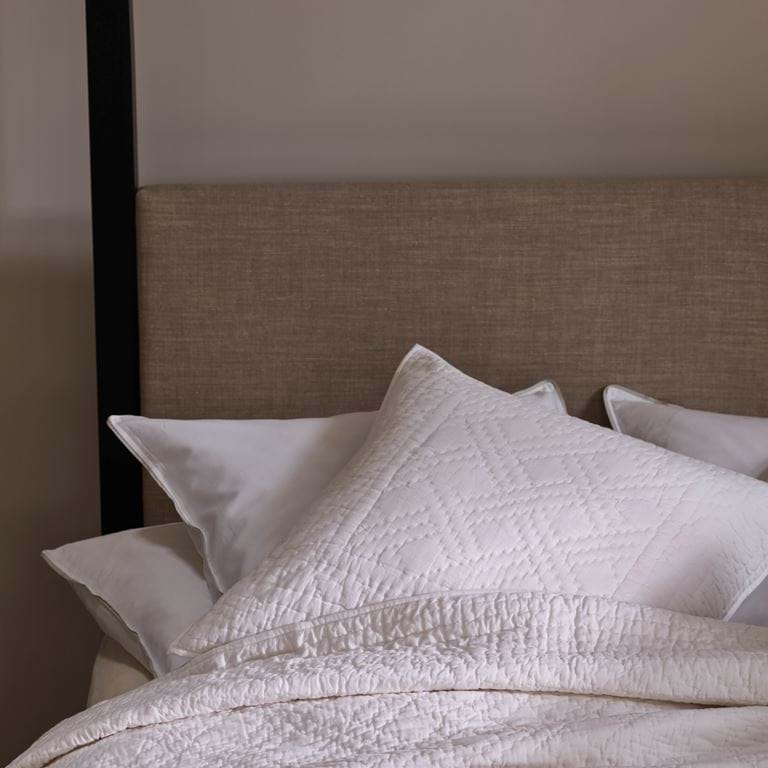 Edie
Like Clementine, Edie's a quilted design. But this time, it has a more elaborate, all-white, trellis-like pattern. It's a cushion that's all about texture, and it too comes as a matching bedspread as well.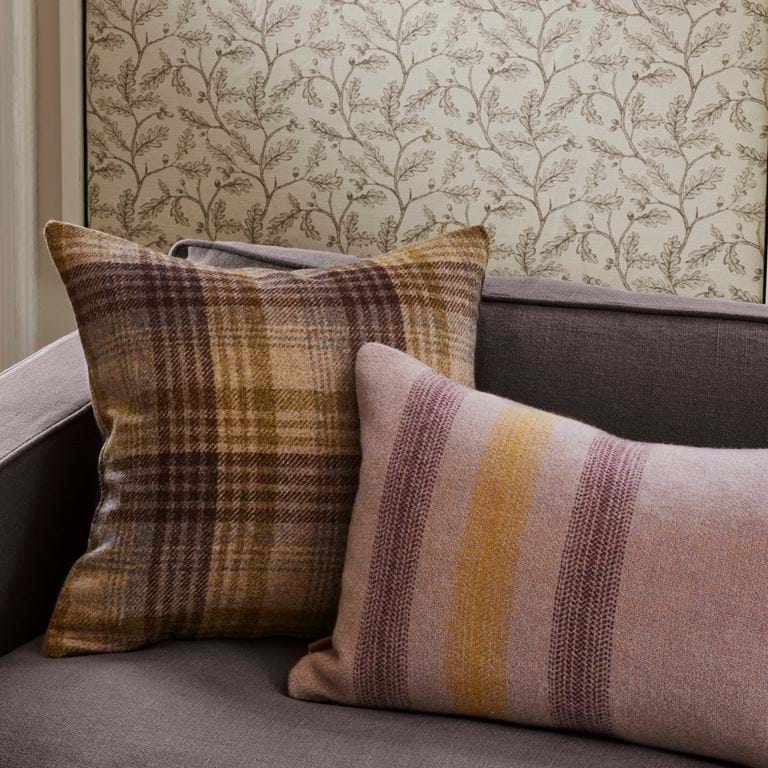 Henleaze
Soft in colour and texture, our Henleaze scatter cushion is woven from lambswool in a palette of gentle pinks, purples and yellows. It's made in the UK as part of our collaboration with a Bristol-based studio, and is also available in a matching throw.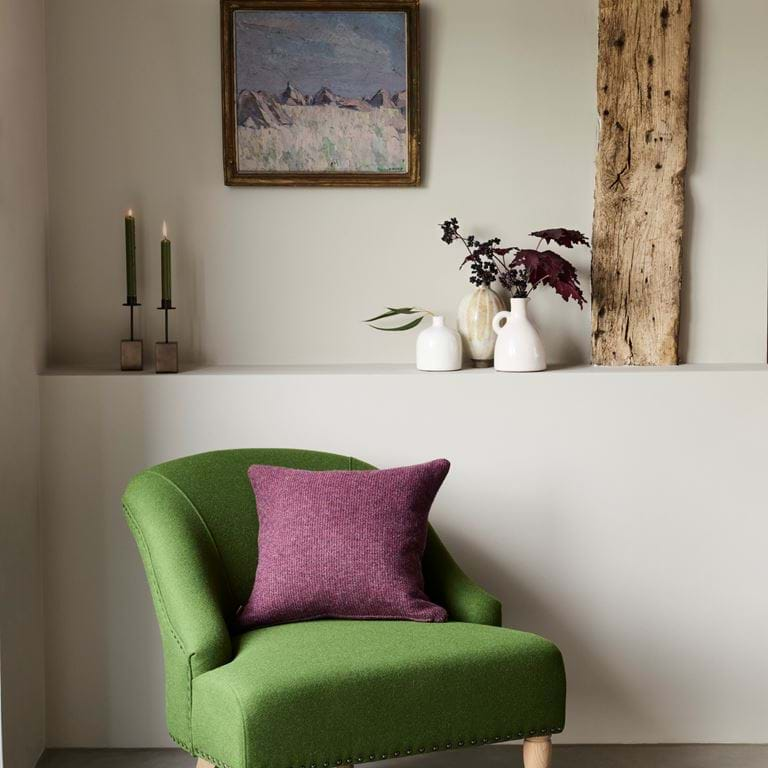 Kersey
The Kersey scatter cushion is made from soft merino and lambswool in a textural weave and rich damson purple colourway. It was designed in collaboration with a studio and micro-mill based in Bristol, and is woven and stitched in the UK as well.