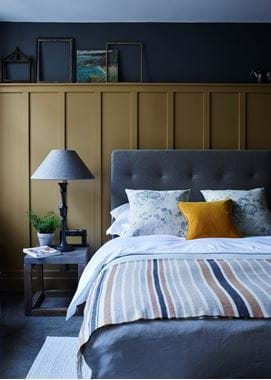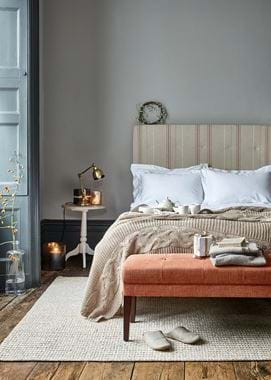 Just like the George sofa and armchair, the headboard's tailoring was inspired by contemporary London members' clubs – sophisticated but simple. With a straight-lined silhouette and just a few small pull details in the upholstery, it's suited to patterned and plain textiles alike, whether that's the tactile warmth of wool or a relaxed linen weave.
From the Journal
How to choose art for your bedroom
If we're honest, we probably spend a fair amount of time thinking about the decor of our bedrooms but a lot less time consider the art with which we decorate the space, and the effect it can have on our sleep quality.
Keep reading