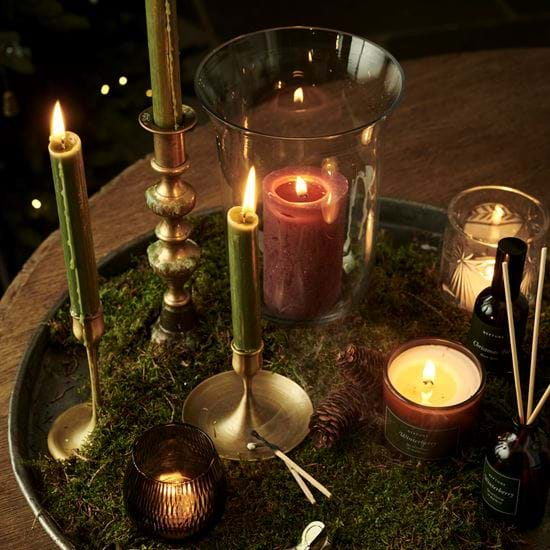 Candles
The flicker of a tealight illuminating its holder, clusters of dinner candles dripping wax as evenings turn into nights, and the comforting aroma of a scented candle while taking a break from the festivities. Our collection offers all the candlelight you will need this season.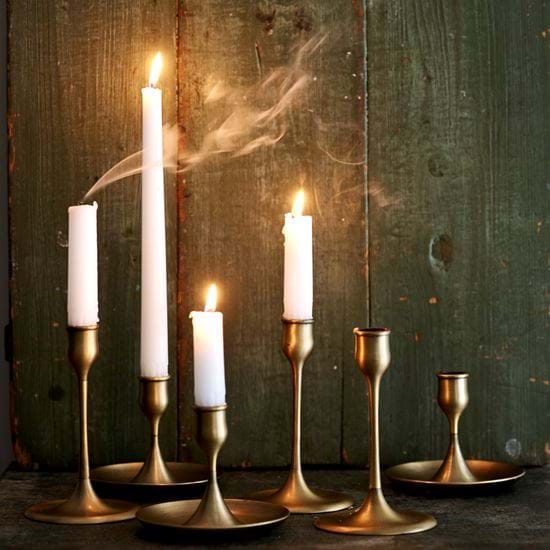 Candlesticks
Candlesticks are a decorative feature in their own right, whether a sole feature or part of a cluster. Our collection is all about pared-back silhouettes and traditional finishes that beautifully reflect soft lighting.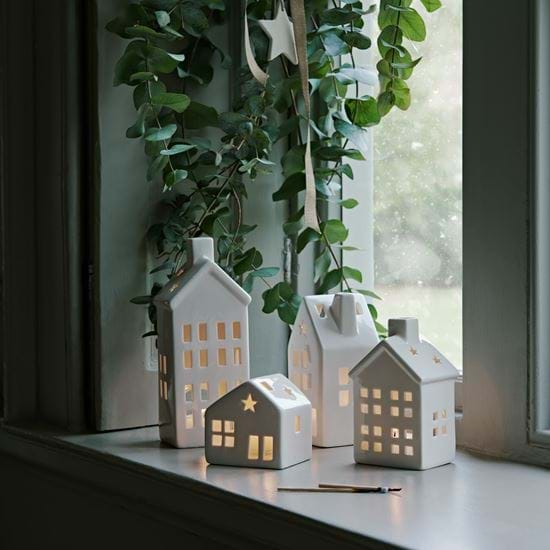 Tealight holders
Illuminated from within, tealight holders offer an opportunity to get creative with soft, atmospheric lighting - especially in the festive season. Create mesmerising mantelpiece or sideboard displays with these charming designs.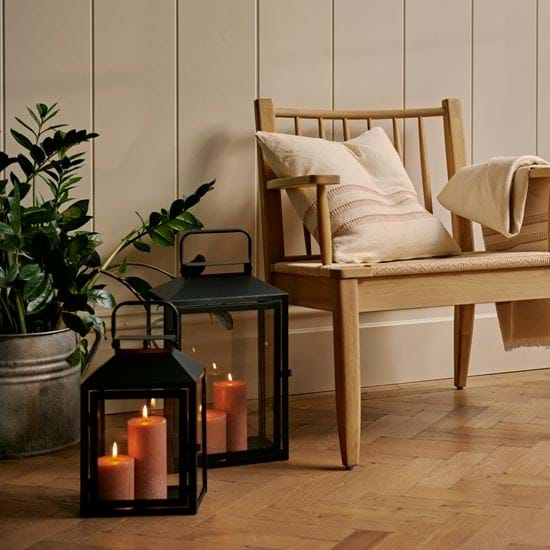 Hurricanes & lanterns
Perfect for pairing with our Blyton pillar candles, hurricanes and lanterns help to make more of candlelight around the home. Our collection spans simple glass designs and statement metallic pieces. 
Diffusers
Diffusers create a gentle background scent that makes coming home instantly comforting. This Christmas, layer them with their candle counterparts to build on the scents of winter throughout your interiors.
Candle accessories
The strike of a match is one of life's simple pleasures, making the ritual of lighting a candle feel all the more indulgent. Our long Winterberry matchsticks let you do just that, without the risk of burnt fingers.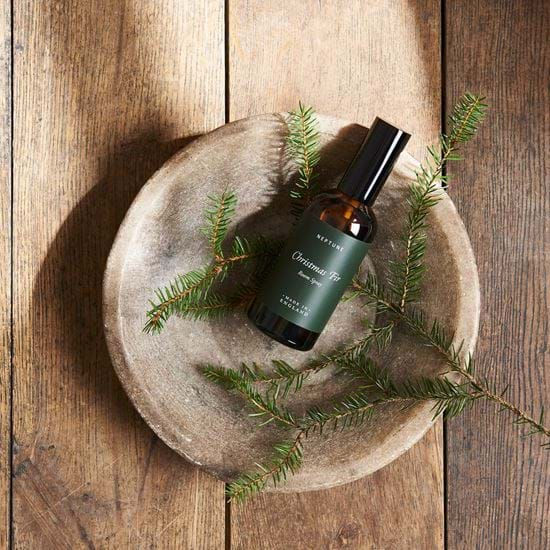 Room sprays
While we love life-like foliage for how easy it is to use, the one thing that's missing is scent. This is where our room spray comes in: a little bottle of instant mid-winter joy.