Intelligent design, tailored for your home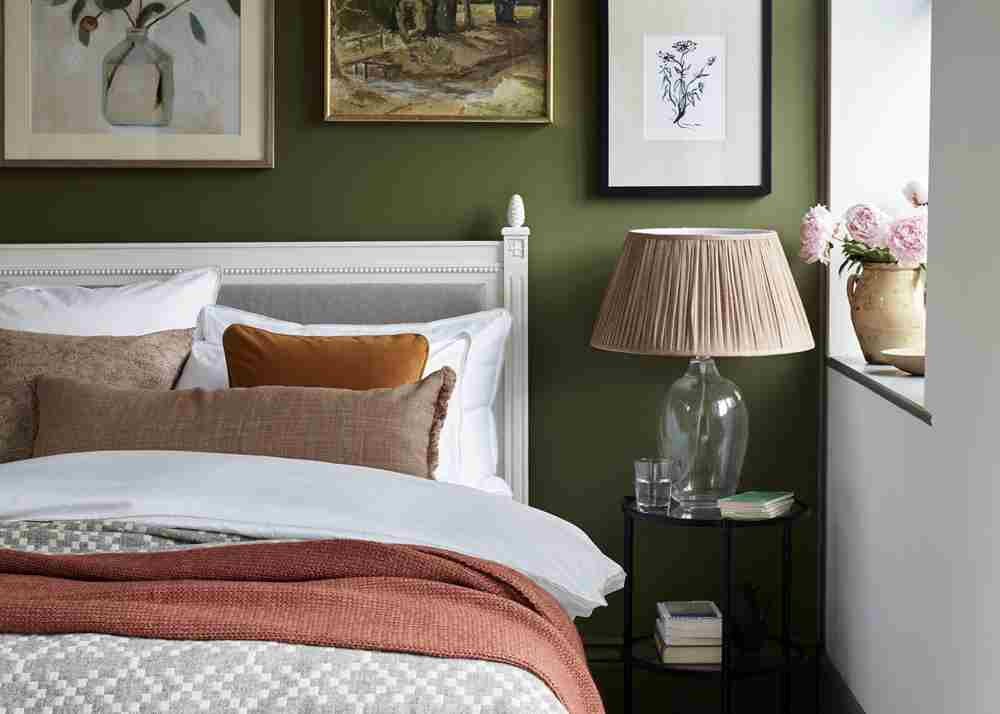 Intelligent design, tailored for your home
Why Neptune?
At Neptune, we do what we do – from our Home Design Service to the pieces we make – because we believe that good, considered design can make your life that little bit happier and easier. We do that using the best materials and the most trustworthy of techniques, surrounded by people who genuinely care about creating things that are timeless. We're also always asking 'could we do this better?' And that's where our 'different perspective' comes in.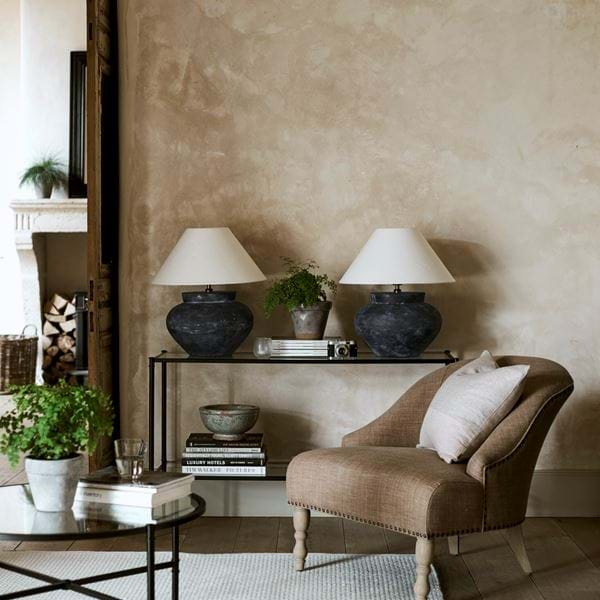 Meet your designer
Brimming with creative ideas and fizzing with clever design solutions, each one of our designers lives, breathes and, quite often, dreams interiors. They're experts when it comes to our collections, adept at pulling together a winning colour palette, and more than a dab hand with a scale ruler. You'll find them in each of our stores.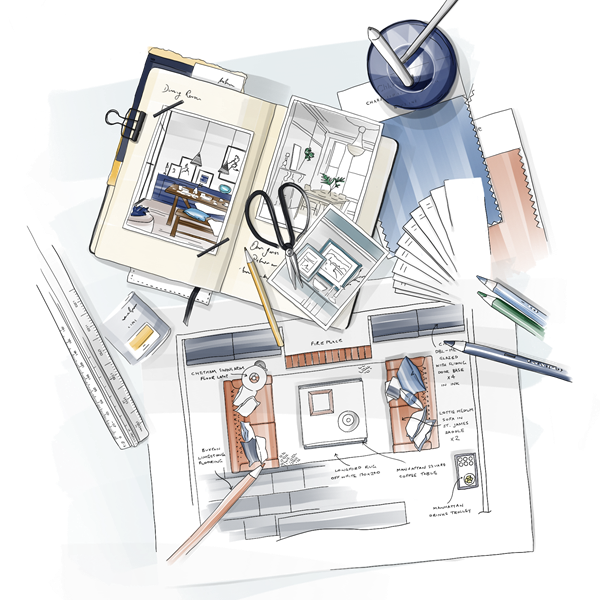 Our projects
A visit to any of our stores will give you a good idea of our own style, but we're not going to create a cookie-cutter version of a Neptune store in your home (unless, of course, that's what you'd like). So, we've also gathered together some of our recent, real-life projects to give you an idea of how you can make things your own.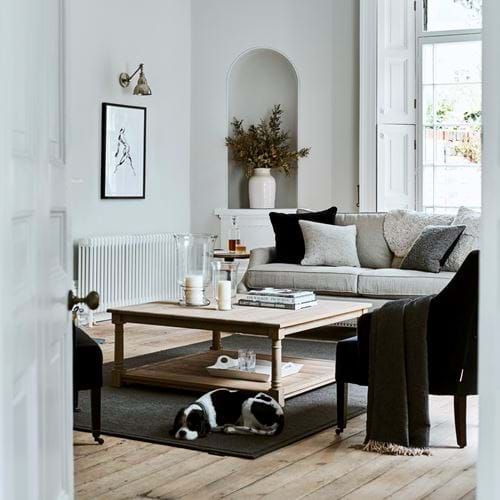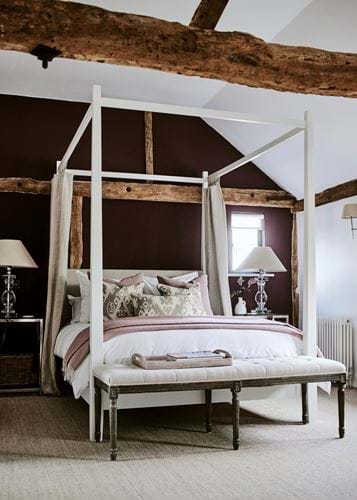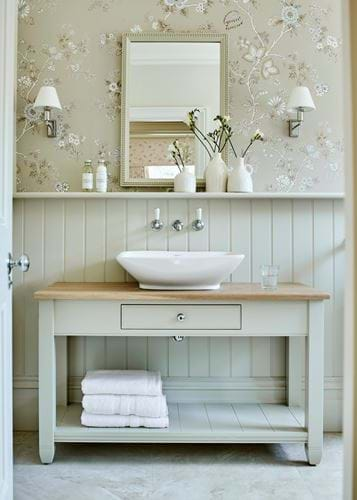 What we can help with
Furniture and accessories might be what we're known for, but the aspects of your home that your designer can help with go so much further.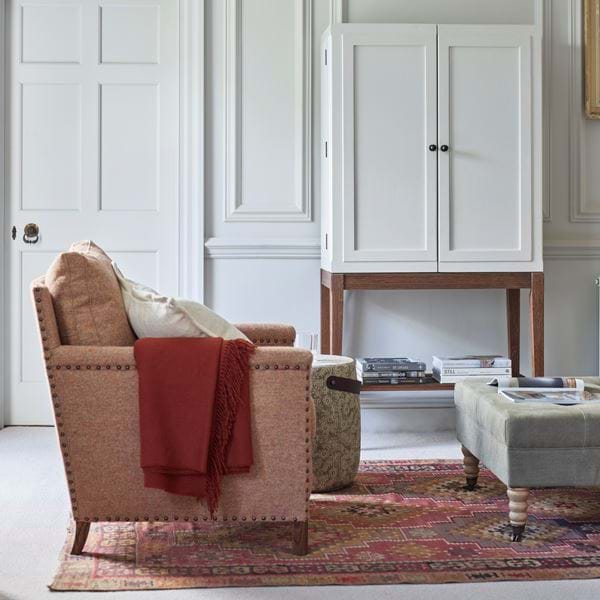 Furniture
We've been making furniture for well over twenty years now, and our collection includes fitted and freestanding designs for every single room in your home – living room to study, bathroom to hallway.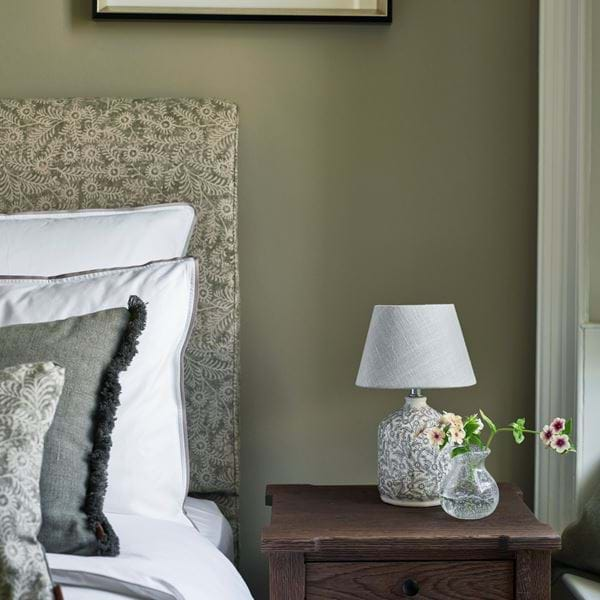 Accessories
A home is not a home without all those little (and larger) touches that add comfort and personality. Your designer is here to help you pull them all together alongside the treasured pieces you already own.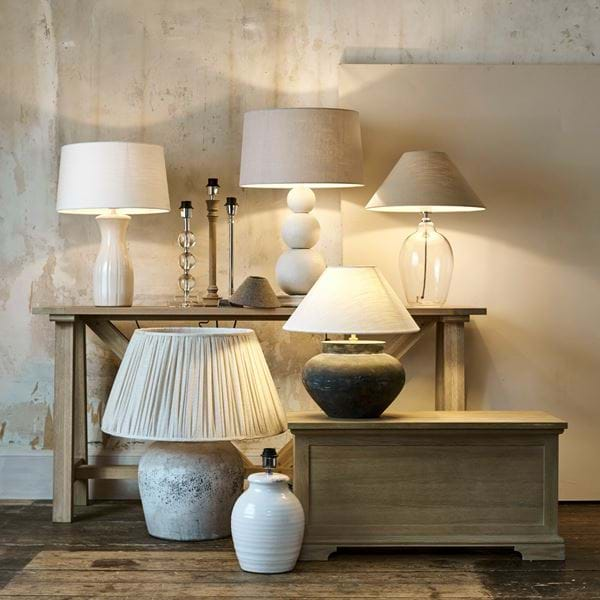 Lighting
Arguably the most important element when it comes to creating atmosphere, your designer will draw up a lighting plan using our collection of architectural and decorative lights that sets the perfect tone.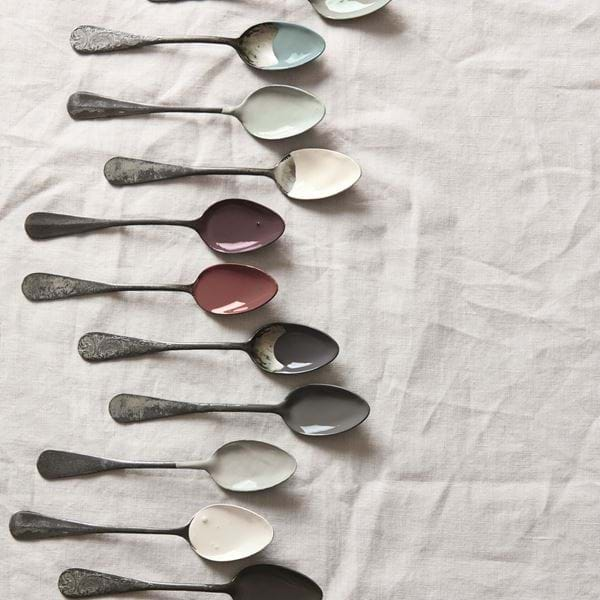 Paint
28 water-based shades, each taking its cue from nature and each as timeless as the next. Plus, our archived palette of statement-making seasonal colours, all put together for you by your colour expert.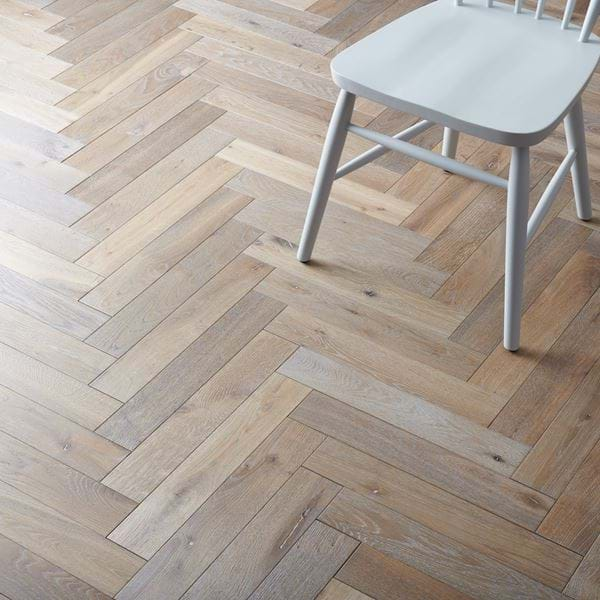 Flooring
Our collections extend from walls to floors as well as from room to room, and your designer can include engineered oak floorboards or natural, tumbled flagstones as part of your design too.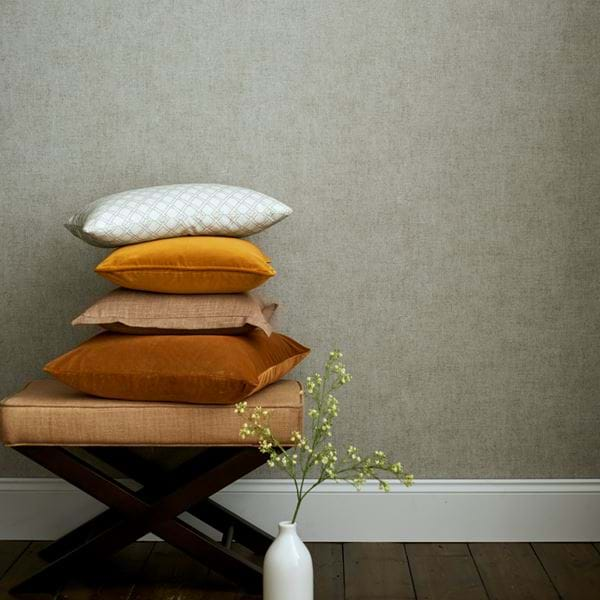 Wall coverings
When it comes to walls, we can do so much more than paint. Think white-washed timber cladding, linen-look wallpaper and handmade ceramic or natural stone tiles that'll add texture and colour.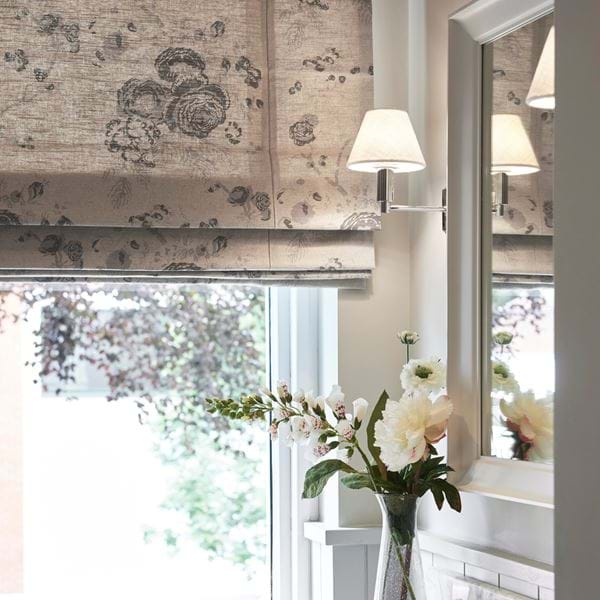 Curtains & blinds
Any one of the textiles in our fabric library can be made into bespoke curtains or Roman blinds for your home in the expert hands of the family-run Gloucestershire workshop we've partnered with.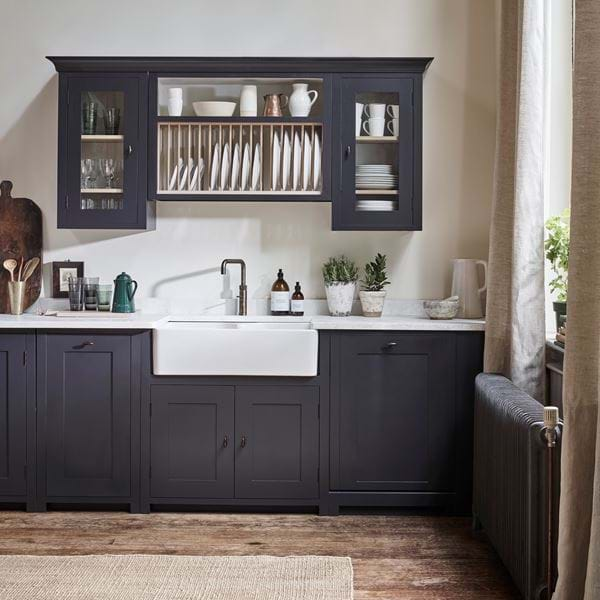 Kitchens
If your project will include your kitchen, laundry or utility as well as other rooms in your home, then your designer will also work with the kitchen designer in their store to bring your whole-home vision to life.
How much does it cost?
The whole service, from concepts to the home visit and final room designs, costs £300 for the first room and £200 for each room in the project after that. If you spend £5,000 per room though, we'll deduct this design fee. And if you have a budget in mind? Just let your designer know and they'll help you stick to it.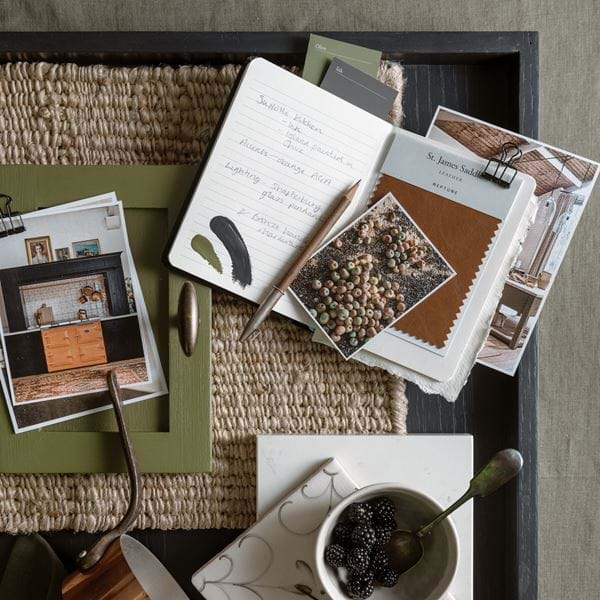 Ready to get started?
Whether you're sure we're right for you or not, your first appointment is absolutely free so you can get a proper feel for things without the commitment. You can also meet with your designer in store or, if you'd prefer or you're not able to make it in, virtually via video call. Simply fill out our online form and we'll get back to you to organise a date and time that suits you.