Neptune Bournemouth (Relocating)
26 Avenue Road, Bournemouth, BH2 5SL
Open today until  5:30 pm
Monday : 9:00 am – 5:30 pm
Tuesday : 9:30 am – 5:30 pm
Wednesday : 9:30 am – 5:30 pm
Thursday : 9:30 am – 5:30 pm
Friday : 9:30 am – 5:30 pm
Saturday : 9:30 am – 5:30 pm
Sunday : 10:00 am – 4:00 pm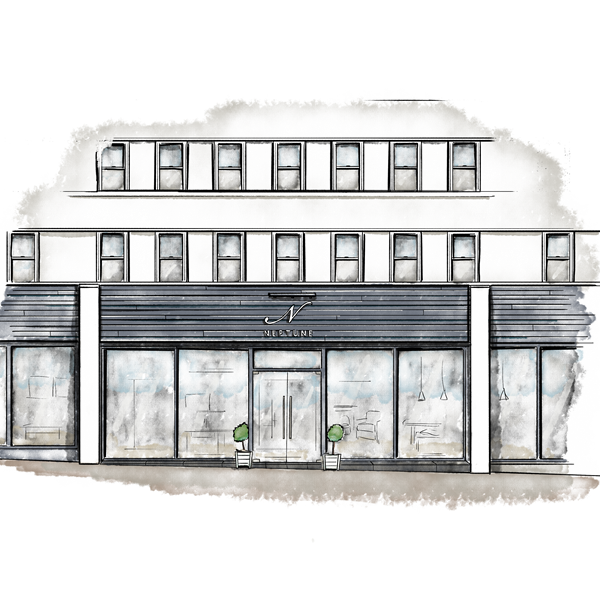 Our doors are closing
We wanted to let you know that we've made the decision to close Neptune Bournemouth's doors. Our lease will shortly be coming to an end and we're currently on the lookout for a new home.
You'll find all our display designs in store are now available with up to 50% off as we clear the decks and slowly prepare to say goodbye to our current location.
We'd love to see you before we leave.
And in the meantime, if you've placed an order with the store, this will be fulfilled as normal. For an update on your order, you can call or email us.
Find your nearest store
We have stores up and down the country, and our teams are ready and waiting with advice, ideas and any information you might need on our collections and services.
We don't have our own car park, but there's a spacious, pay-and-display multi-storey right by our store, and the charge is £2.50 for 2 hours.
Neptune Bournemouth has wide street-level access. Inside, there are one or two steps that lead to different levels but we have a ramp ready to help. There's also a lift so that you can reach every floor. If there's anything you would like to check with us before you visit, we're just one call away.
There's a little section of the store where you can park your pram should you want to. Inside, it's lovely and spacious so even a double buggy will find its way around though.
Well-behaved dogs are more than welcome too. But if you're the proud owner of four Great Danes, we'd appreciate it if you perhaps left them at home.
We are open today - power failure fixed
Get in touch
If you'd rather not call, you can send us a message using this little form. You can also use this form to leave us any feedback, good or bad. We'd love to know what you think.