Neptune Fulham
87-93 Wandsworth Bridge Road, London, SW6 2TD
Our virtual doors are open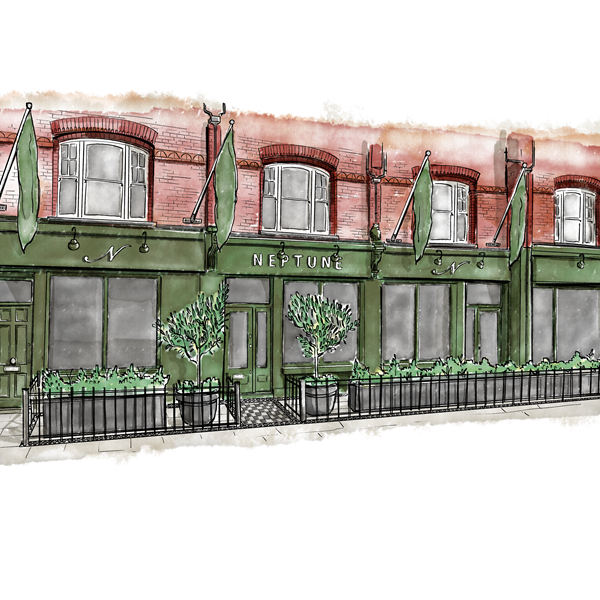 Our virtual doors are wide open
Whilst we'll continue to do everything we can to keep us all safe, we're still very much here to help with your home projects. Your local store team is ready and waiting with advice, ideas and any information you might need – be it via email or live chat, over the phone or face-to-face in a video call. We're here whenever suits you best – during the day or into the evening.  And don't forget, you can also order accessories via our Call and Collect service.
A warm welcome
Neptune Fulham was our very-first London store to open. Forming the ground floor of a red-brick townhouse, it's based on the bustling Wandsworth Bridge Road but towards the slightly quieter, residential end because, after all, we try to make our stores feel more like homes than shops, so it seemed like a more fitting habitat. It's still easy to reach by underground, overground or bus though.
We've recently given Neptune Fulham's frontage a little lift, painting the window frames in our seasonal colour, adding a terrace with classic railings and greenery-filled planters, and sprucing up our stretch of pavement. You'll also be able to more easily spot us as you come down the street – just look out for the flags.
In all of our stores, we try to include as many of our designs as possible, but to give you a better idea of what you can find within the confines of Neptune Fulham, just keep scrolling...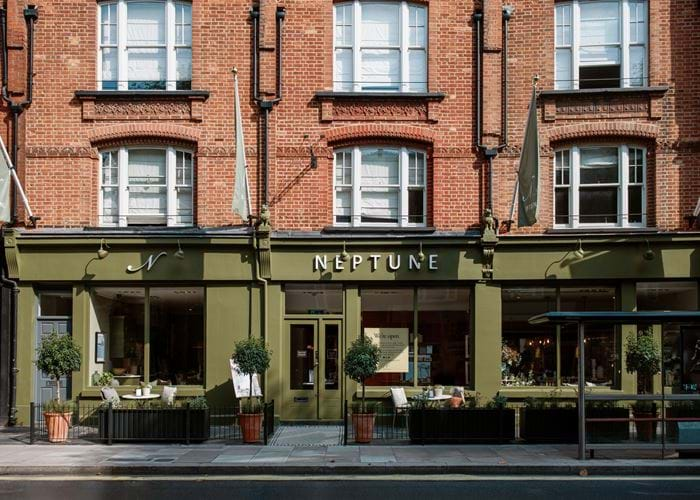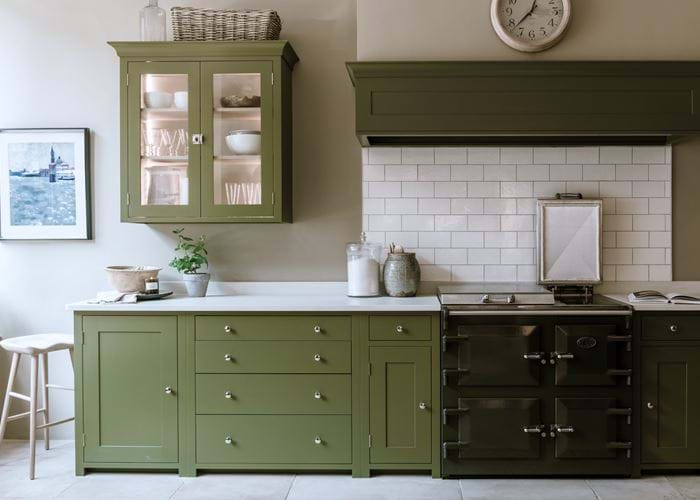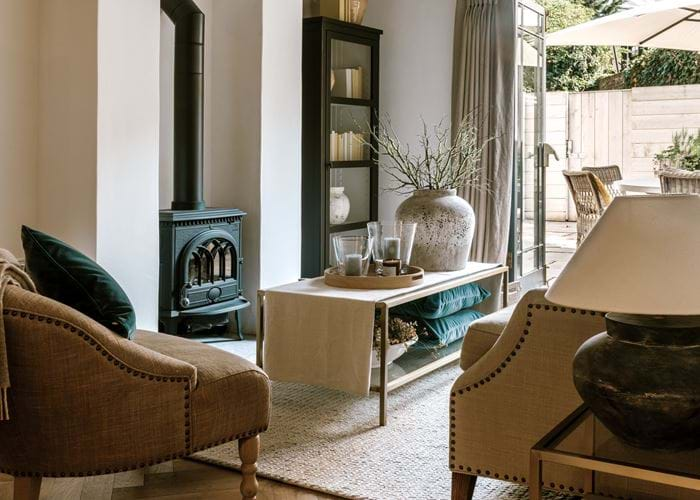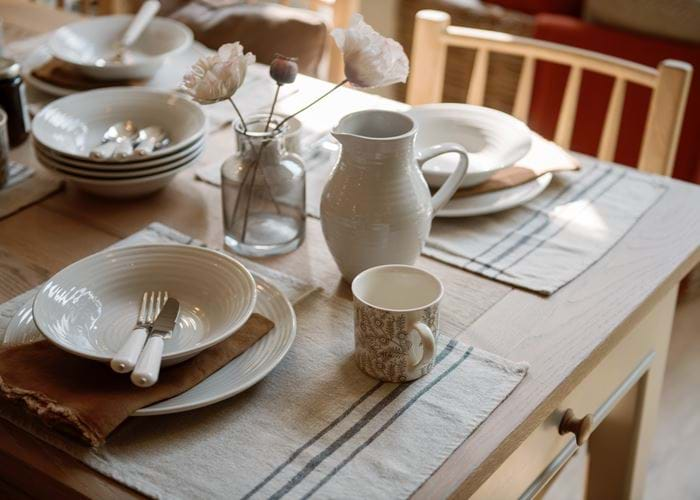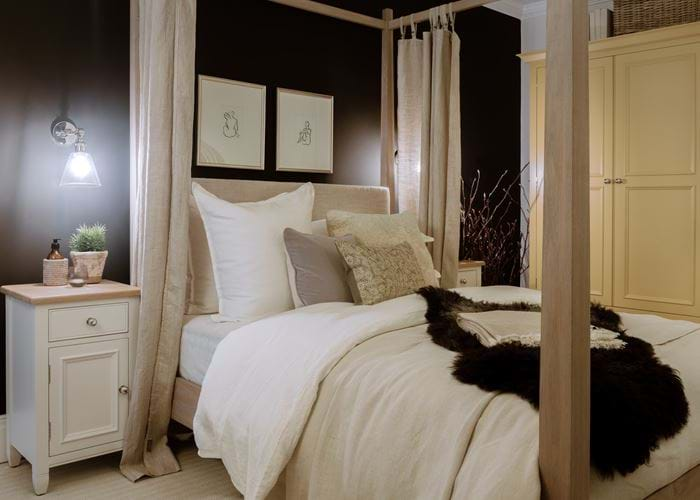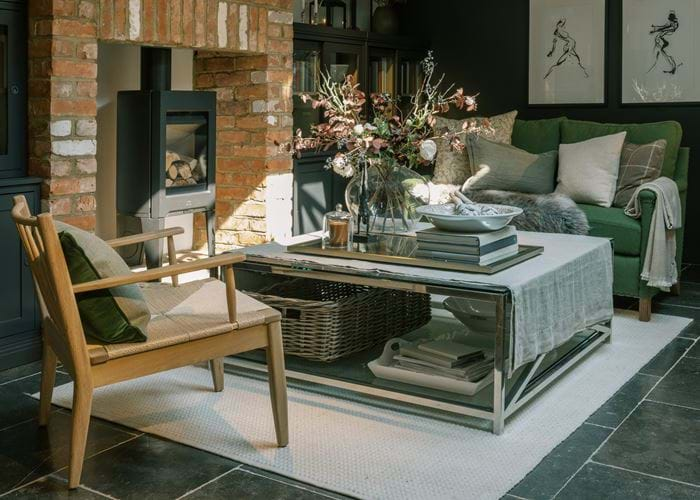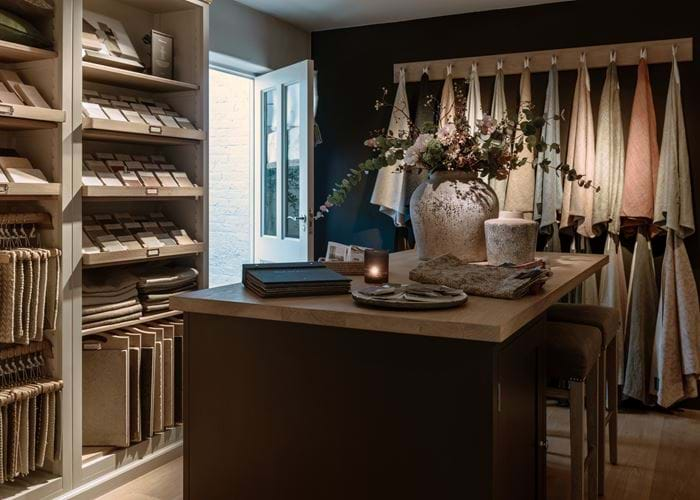 Who you'll meet
Emma-louise is our store leader and has over 24 years' experience working with brands like Harrods and The White Company. Then there's our design team: Nerine, our kitchen designer who's been with us since 2009, and George, our home designer, who some of you may recognise from our Instagram 'Let's Design' series. You'll also meet our home specialists when you pop by – they're on hand to help with any of the big or small queries you might have about our designs, or to simply offer an expert second opinion.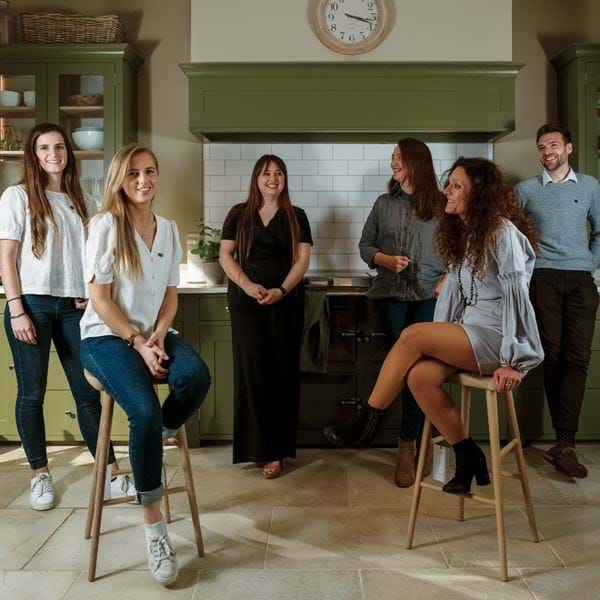 On display
We refresh our store interiors as and when our seasonal collections change. Some designs will always remain though – our flagship ones – the ones that we know you love the most. Below we've given you an idea of some of the designs that you'll find at our Fulham store. But if there's something specific that you'd like to check with us, or if you don't see what you're looking for listed here, you're welcome to call ahead and we'll let you know if we have it on display.
Three of our kitchen collections – Chichester, Limehouse and Suffolk – are waiting to be explored so you can get a real feel for every aspect from cabinet design to worktops. You'll find each one is set side by side with a living or dining space so that you can see how they work together, be it in a city apartment, contemporary townhouse or country cottage.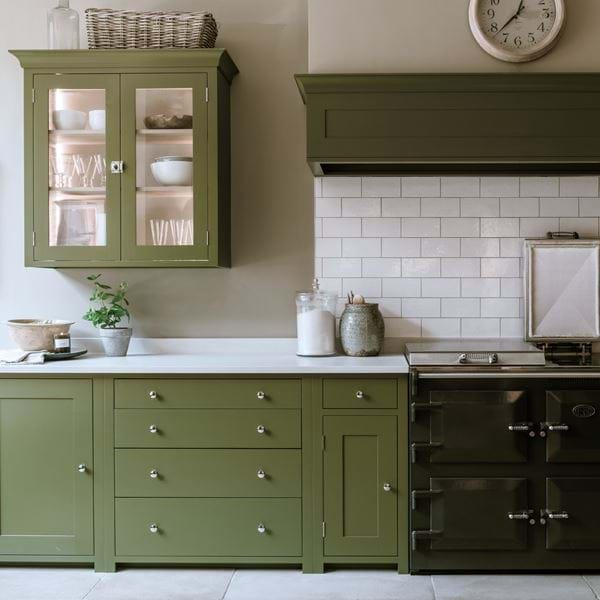 Inside Neptune Fulham, you'll find a handful of our most-loved dining tables, all paired with dining chairs and dressed in our tabletop pieces, like pure linen tablecloths and hand-finished crockery. You'll also be able to see some of our extending dining table designs (and our team will be on hand to show you just how easy they are to use), sideboards, dressers and wine racks.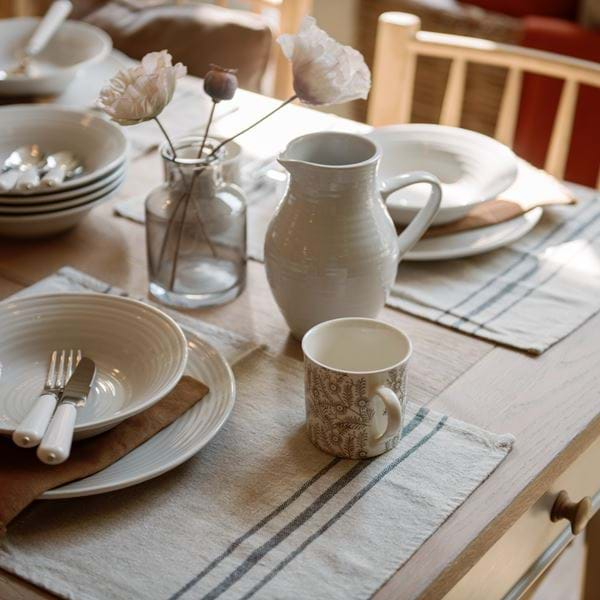 Whether they're arranged as cosy, family snugs or more formal sitting rooms, you'll meet most of our living collections in store, including many of our sofas, armchairs and footstools. You'll also spot elegant solutions for storing televisions, home library concepts and study set-ups. And you're very much encouraged to slip your shoes off, put your feet up and make yourself at home.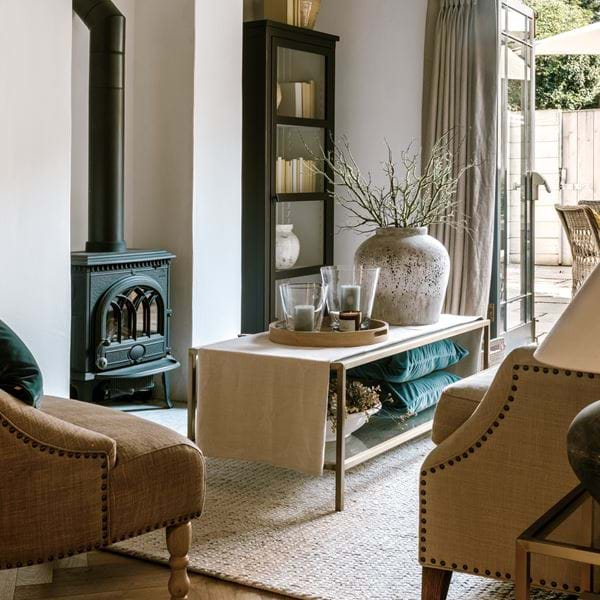 In our bedrooms, you'll discover serene and restful decorating ideas, capacious wardrobes and chests of drawers, and blissfully soft, Portuguese-made cotton and linen bedding. Then there's our solid timber beds, of course, upholstered headboards and handmade, natural mattress Barrington. And like in our living rooms, trying them out for yourself is most definitely encouraged. 
Next door to our bedrooms, you'll also often find dressing areas and washrooms. This is where you can discover our natural timber and Carrara marble washstands, our made-in-the-UK bath & body collections, and our elegant storage solutions to help you create a calm and welcoming bathroom.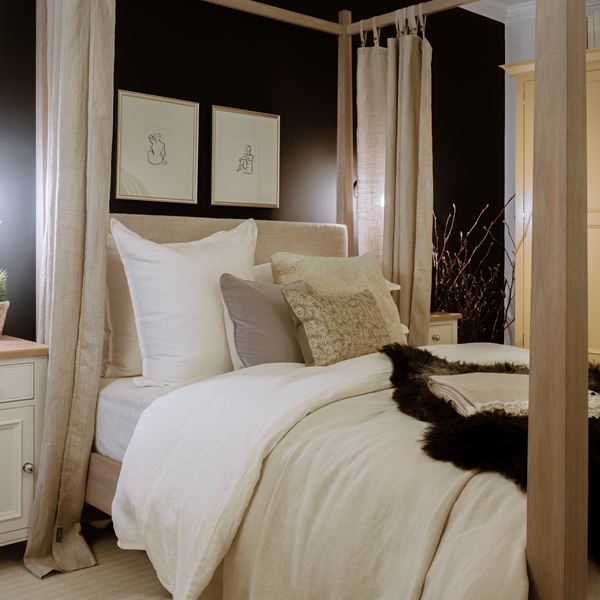 Our in-store design library is the place that you can really get to know all our decorating finishes – from paint colours and wall coverings to flooring and fabrics – and where you can pick up samples to take home with you. You'll also be able to see many of these finishes in-situ as you walk around. And, when it comes to lighting, you'll spot the Coates recessed ceiling lights in action throughout our store, not to mention many of our other ceiling, wall, table and floor lights dotted around.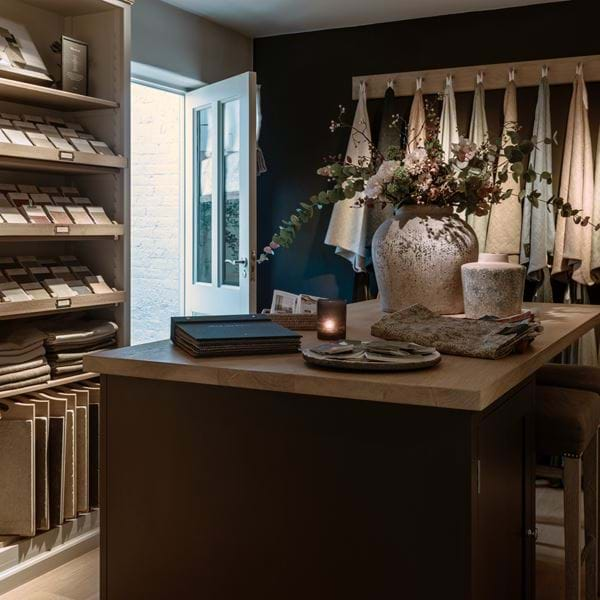 We're fortunate enough to have just-enough outdoor space to create two small shingle garden areas. We've filled them with a sample of our al fresco designs destined for terraces, lawns, garden rooms and conservatories alike. While, out on our slim front terrace, you'll also spot our tea-for-two tables that are perfect for balconies.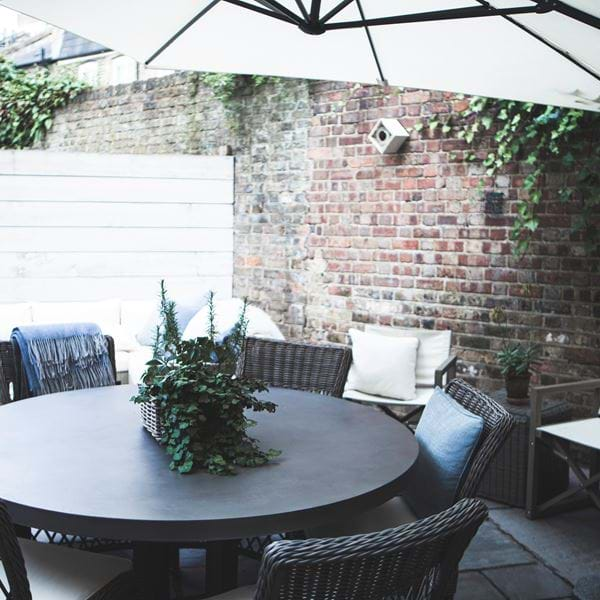 Our design team
Whether you're looking at a new kitchen or you're considering a top-to-toe redecoration, we're here to help make your home projects simpler and easier with design that's personalised to you.
Home Design
Meet George. He's our home designer and can help with the design and decoration of any size project. Colour, textiles, furniture, flooring – he'll bring it all together to create your version of a Neptune home. Find out more about our Home Design Service here.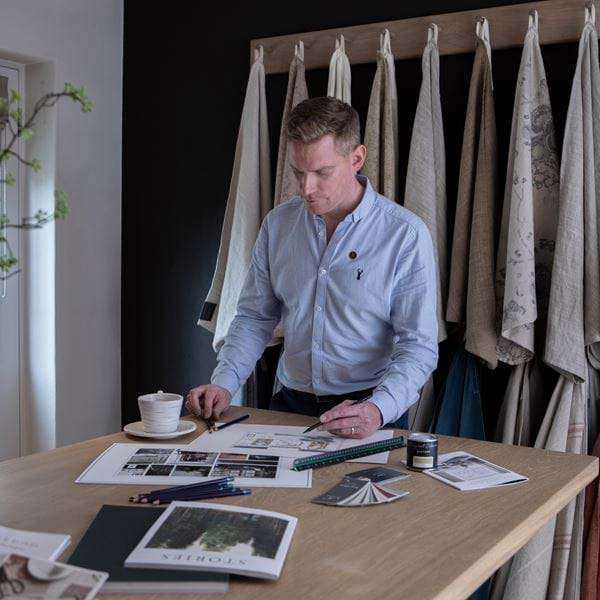 Kitchen Design
Nerine is our kitchen designer. From your first, free consultation to our full design service, she'll listen to all your wants and wishes and turn them into your idea of a dream kitchen. Discover all there is to know about our Kitchen Design Service here.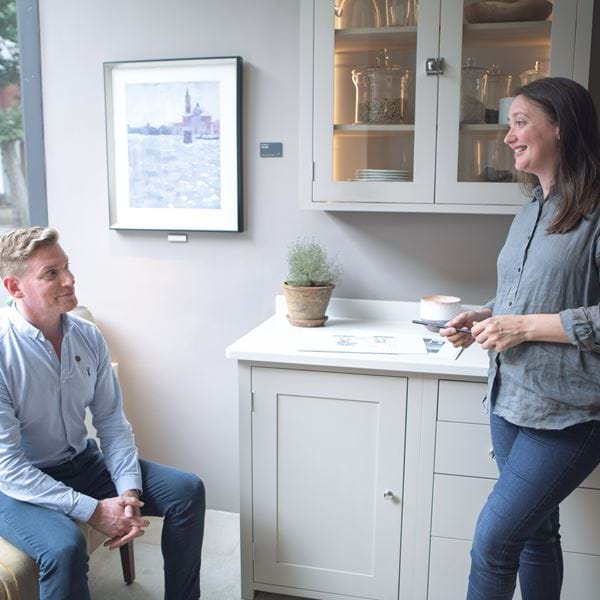 There are a couple of on-street pay-and-display spaces if you're lucky enough for them to be free. But don't forget that we're close by to Fulham Broadway tube, Imperial Wharf Overground and Wandsworth Town Station. There are also lots of buses you can catch that stop nearby, including the number 295 bus towards Clapham Junction and the 28 towards Wandsworth which stop just outside our doors.
Neptune Fulham is largely spread across one floor. Being a period property, we do have a few little steps in-between the rooms, but we have a ramp on hand to help. We also have our bathroom display in the basement so access may be limited for this area. If there's anything you would like to check with us before you visit though, we're just one call away.
There's a little section of the store where you can park your pram should you want to. Inside, it's lovely and spacious so even a double buggy will find its way around though.
Well-behaved dogs are more than welcome too. But if you're the proud owner of four Great Danes, we'd appreciate it if you perhaps left them at home.
Get in touch
If you'd rather not call, you can send us a message using this form. You can also use this form to leave us any feedback, good or bad. We'd love to know what you think.