Neptune Knutsford
Chelford Road, Ollerton, Knutsford, WA16 8TA
Our virtual doors are open.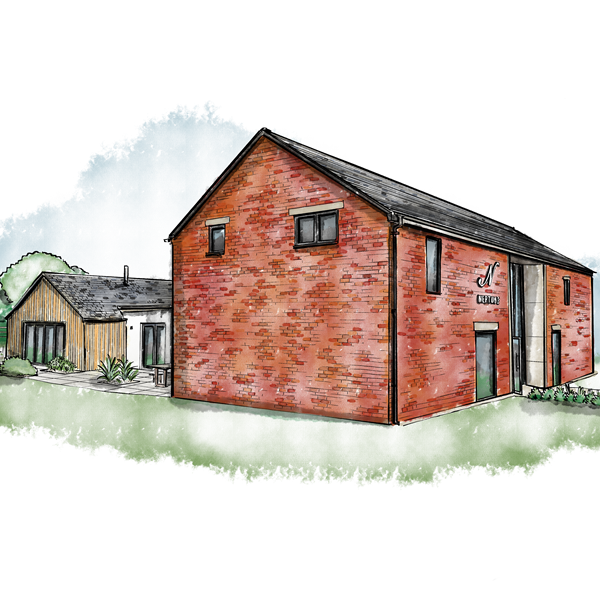 Our virtual doors are wide open
Whilst we'll continue to do everything we can to keep us all safe, we're still very much here to help with your home projects. Your local store team is ready and waiting with advice, ideas and any information you might need – be it via email or live chat, over the phone or face-to-face in a video call. We're here whenever suits you best – during the day or into the evening.  And don't forget, you can also order accessories via our Call and Collect service.
Clearing the decks
Some of the designs that have been used and loved as part of our displays here at Neptune Hailsham are looking for a new home, so we can make way for our new spring and summer collection.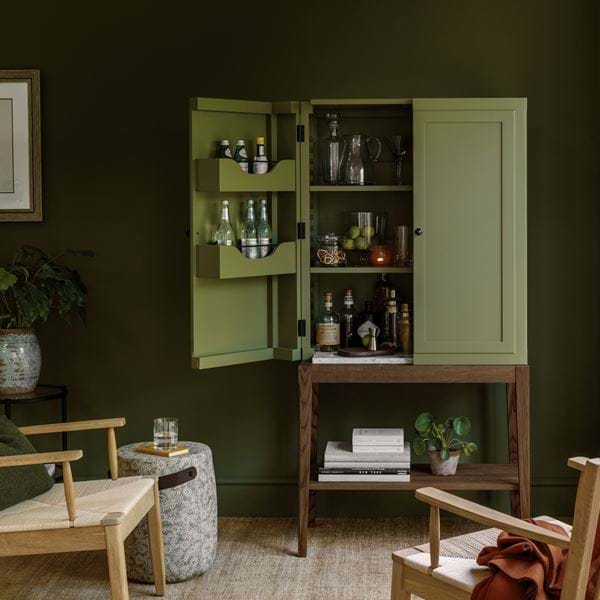 Something for our new neighbours
Whenever we open a new store, we always like to share a little 'thanks for stopping by' gift. So, not only will we send you a £50 voucher for every £500 you spend with us here at Neptune Knutsford from 27th December 2020–14th February 2021, but you'll also be able to put your name in the hat for our prize draw to win £1,000 in vouchers. Just give us a call or drop us an email between 27th December 2020 and 31st January 2021 to enter that.
Looking for the small print? You'll find it here.
A warm welcome
While most of our stores are renovations and reimaginings of old buildings, Neptune Knutsford is in fact our own building through and through, built entirely from scratch by our team. Tucked away in the countryside just south of the town of Knutsford, it's designed to blend perfectly into its surroundings and the land's agricultural past. Expect locally-sourced and reclaimed bricks and tiles, as well as timber-clad outbuildings, giving Neptune Knutsford the feel of a converted barn. To complete the picture, we've created little pockets of garden surrounding the store, and seeded the adjoining paddock with wildflowers to lend our support to local wildlife.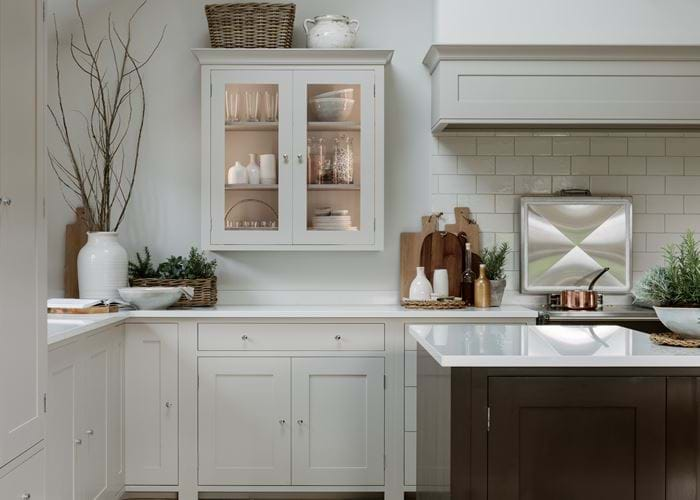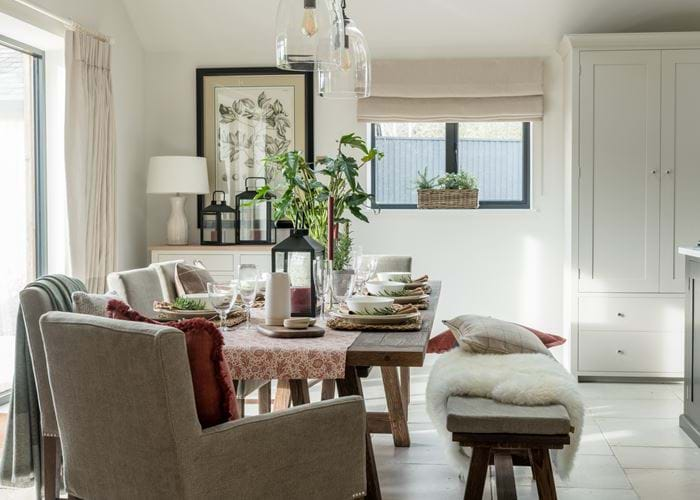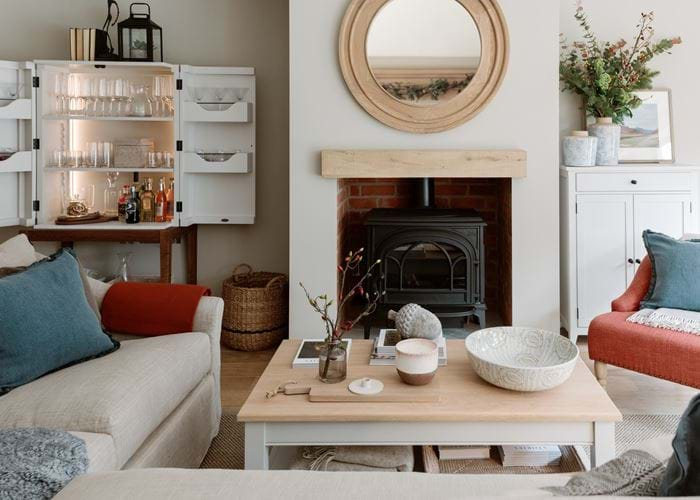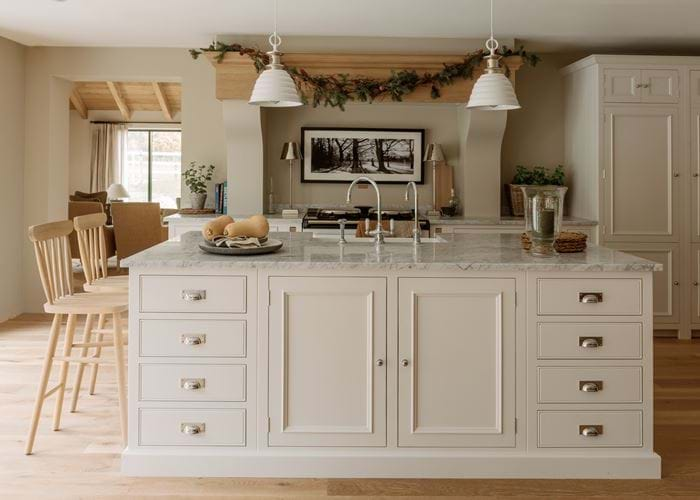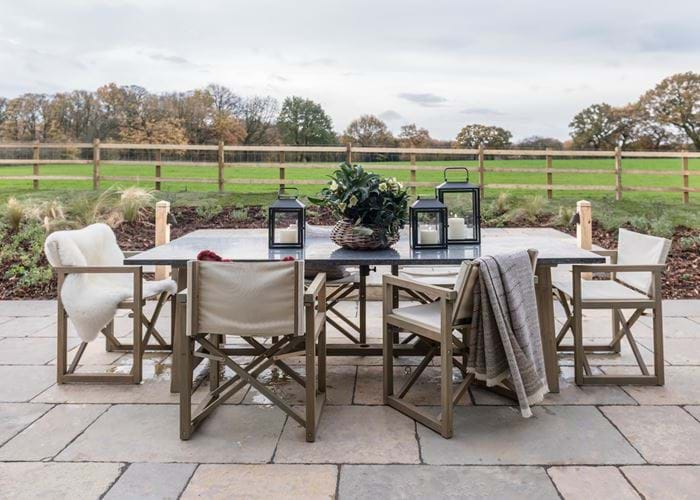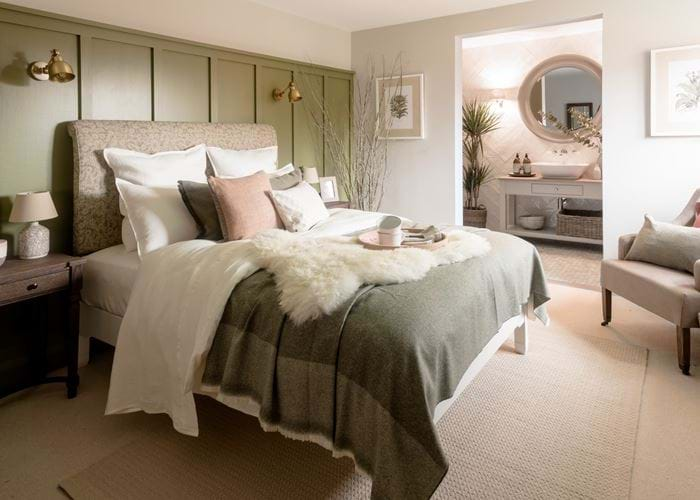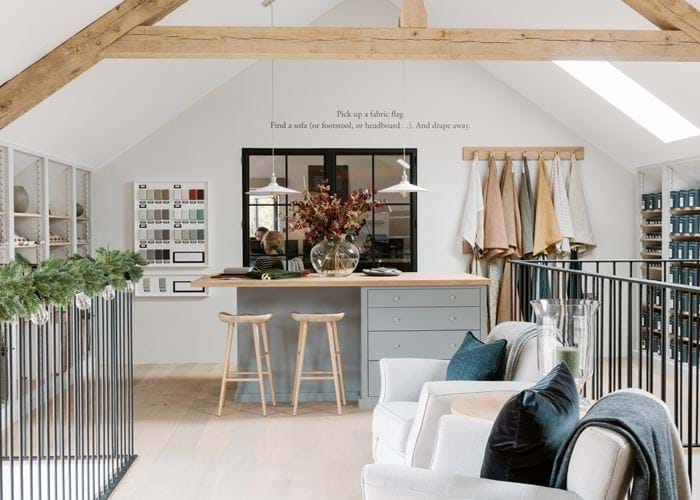 Who you'll meet
Our store leader is Jo, who has many years of experience in retail. Then there's our design team: Dax, Holly, Vicky and Emma, who'll bring your dream Neptune kitchen and home to life. They're joined by our home specialists: Melissa, Julie, Chrissy and Catherine, who are here to help with everything from choosing the perfect present to selecting paint colours. Stuart is our in-house local expert, who brings a wealth of knowledge and experience in interiors and furniture.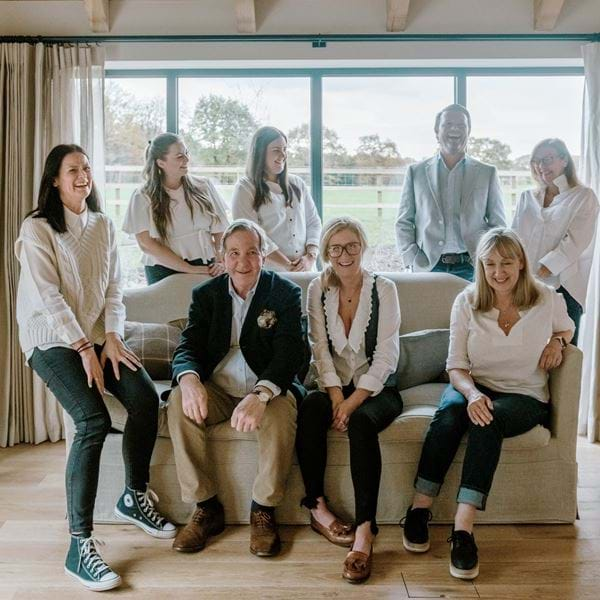 On display
We refresh our store interiors as and when our seasonal collections change. Some designs will always remain though – our flagship ones – the ones that we know you love the most. Below we've given you an idea of what designs you'll find at our Knutsford store, but if there's something specific that you'd like to check with us before you visit, you're welcome to call ahead and we'll let you know if we have it on display.
We have three of our kitchen collections waiting to be explored so you can get a real feel for every aspect from cabinet design to worktops. You'll find that each one is set side by side with a living or dining space so that you can see how they work together, be it in a city apartment, contemporary townhouse or country cottage.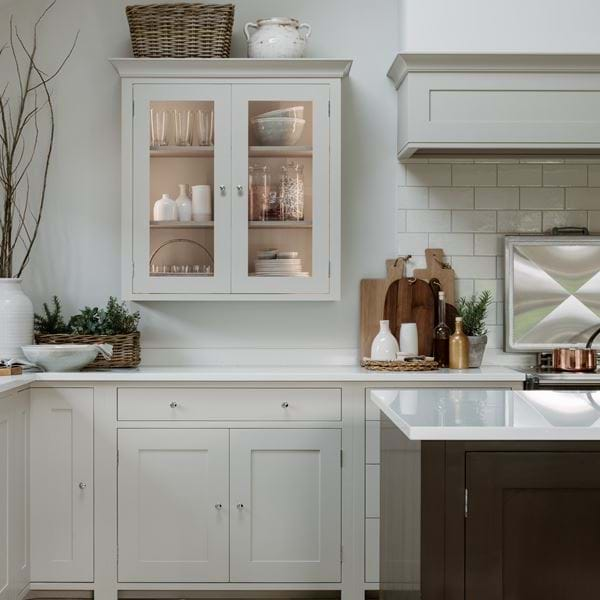 Inside Neptune Knutsford you'll find a selection of our most-loved dining tables with perfectly paired dining chairs, all dressed with a small selection of our tabletop pieces like pure linen tablecloths and hand-made crockery.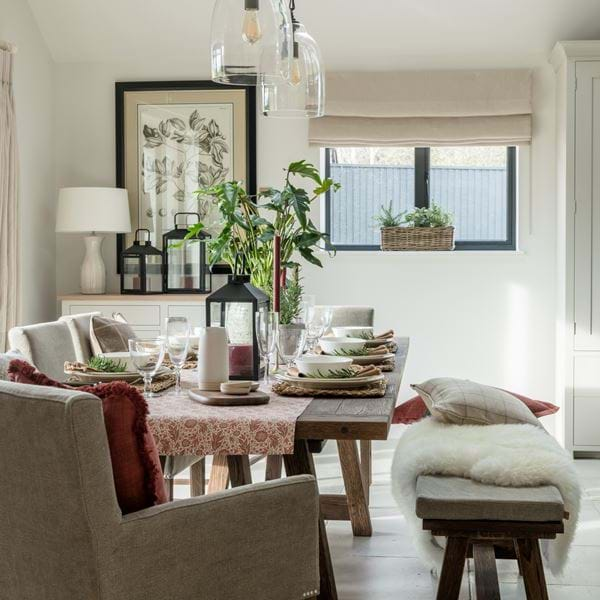 We've filled Neptune Knutsford with an edit of our furniture collections, spanning the entire design spectrum from classic to contemporary. You can also explore all of our home accessories that translate to any room, helping it to feel warm, welcoming and perfectly in balance.
In our bedrooms, you'll discover serene and restful decorating ideas, capacious wardrobes and chests of drawers, and blissfully soft, Portuguese-made cotton and linen bedding. Then there's our solid timber beds, of course, upholstered headboards and handmade, natural mattress Barrington. And like in our living rooms, trying them out for yourself is most definitely encouraged.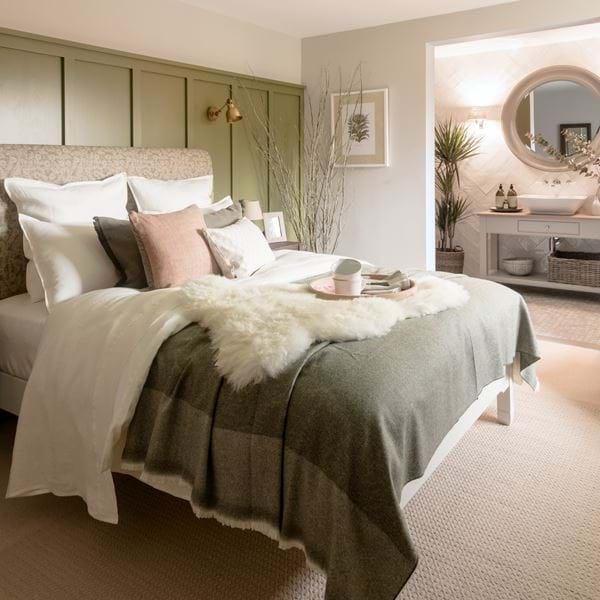 Our in-store design library is the place that you can really get to know all our decorating finishes – from paint colours and wall coverings to flooring and fabrics – and where you can pick up samples to take home with you. You'll also be able to see many of these finishes in-situ as you walk around. And, when it comes to lighting, you'll spot the Coates recessed ceiling lights in action throughout our store, not to mention many of our other ceiling, wall, table and floor lights dotted around.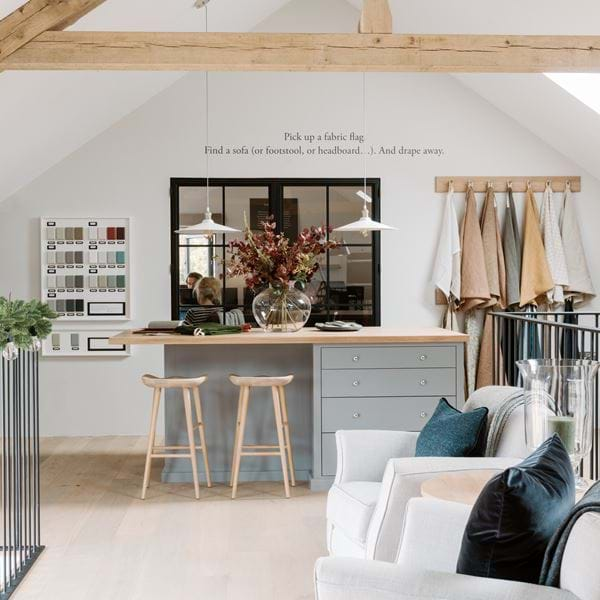 Our design services
Whether you're looking at a new kitchen or you're considering top-to-toe decoration, we're here to help make your home projects simpler and easier with designs that's personalised to you.
Your very own designer
If you're thinking of investing in a new kitchen or a room in your home, our designers will work with you on a one-to-one basis. First, you'll come in to have a free design consultation here at Neptune Knutsford. Then, they'll come to your home to develop your design, and will stay by your side until the kitchen you've always wanted is all yours.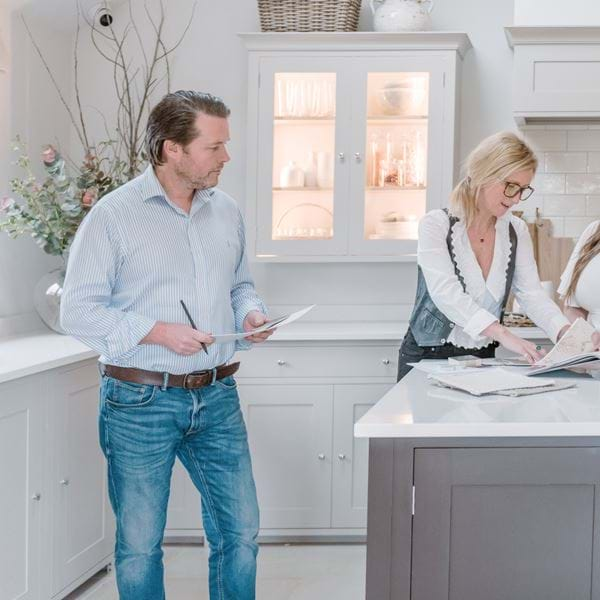 Get in touch
If you'd rather not call, you can send us a message using this little form. You can also use this form to leave us any feedback, good or bad. We'd love to know what you think.