Neptune Reading
Monks Mead House, Bath Road, Reading, RG10 9SA
Open today until 5:30 pm Monday-Saturday: 9:00 am – 5:30 pm
Sunday: 10:30 am – 4:30 pm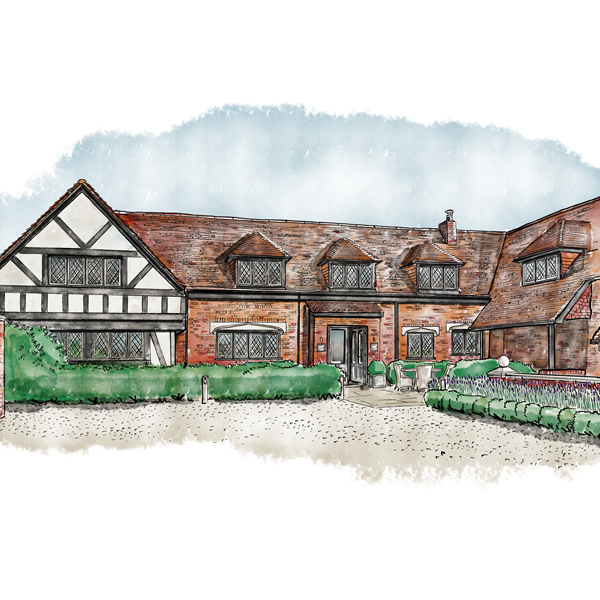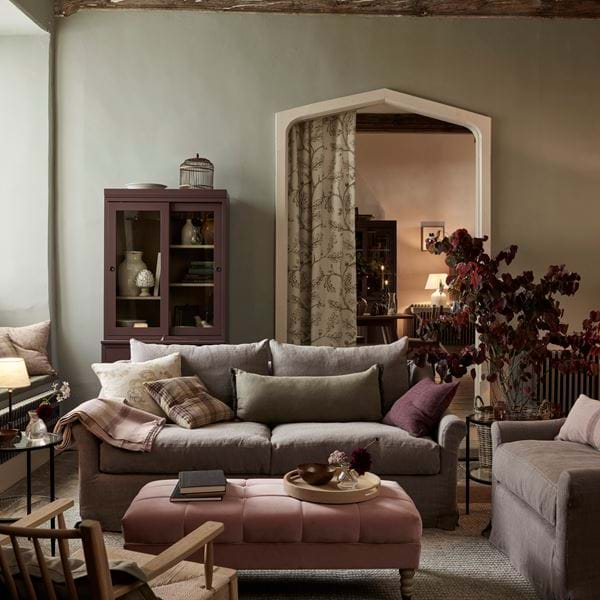 We're having a pre-spring clean
Come March, we'll be welcoming new designs into our store as part of our spring collection. But first, we need to find new homes for some of our existing pieces. All these designs have been on display, so they may have the odd mark here or scuff there, but they're all available with at least 20% off. Just visit us in store or give us a call if you'd like to find out more.
A warm welcome
Neptune Reading sees the restoration of the 17th-century gate lodge – Monksmead House. Oak-framed, spread across two levels and surrounded by expansive gardens, it sits on the main toll road between London and Bath, dubbed the Floral Mile.
In all of our stores we try to include as many of our designs as possible, but to give you a better idea of what you can find within the confines of Neptune Reading, just keep scrolling…
Who you'll meet
Here at Neptune Reading, we're a team of 12. From Laura and Will who are our store leaders, to our two kitchen designers Christina (who won Neptune kitchen designer of the year award) and David, Lucy our home designer and design assistant Jessica, plus all of our home specialists. Whoever you chat to will be able to help with everything from measurements to choosing a colour palette.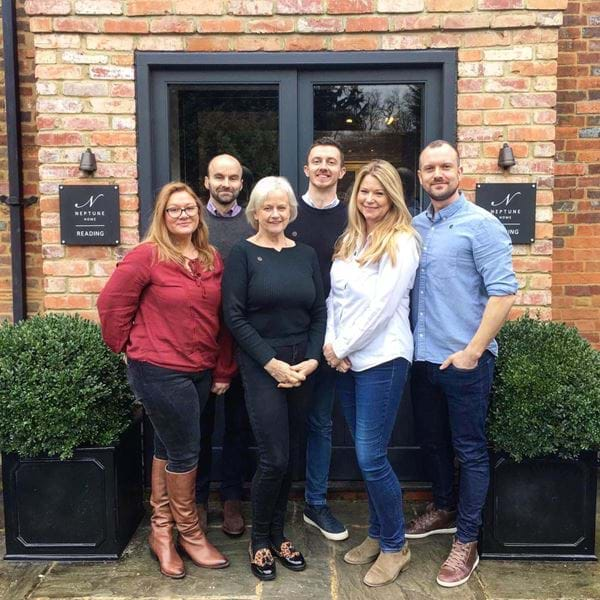 On display
We refresh our store interiors as and when our seasonal collections change. Some designs will always remain though – our flagship ones – the ones that we know you love the most. Below we've given you an idea of some of the designs that you'll find at our Reading store. But if there's something specific that you'd like to check with us, or if you don't see what you're looking for listed here, you're welcome to call ahead and we'll let you know if we have it on display.
All four of our kitchen collections are waiting to be explored so you can get a real feel for every aspect from cabinet design to worktops. Henley is perhaps our largest display, showcasing its newly engineered design, and if you head upstairs, you'll find a contemporary Limehouse kitchen in a city apartment setting.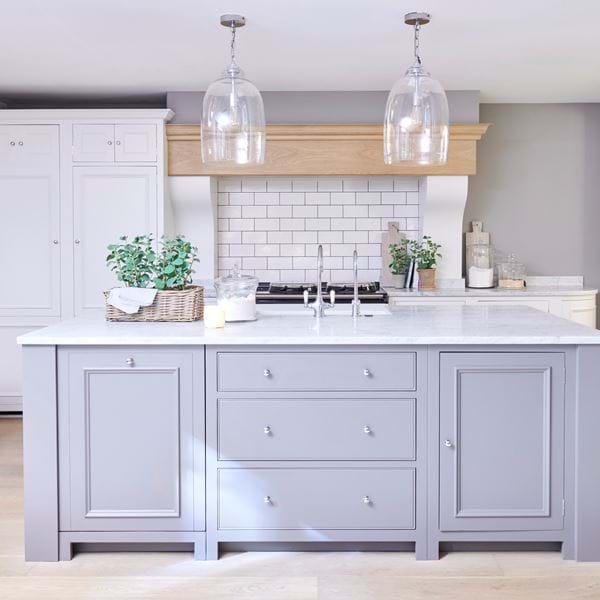 Inside Neptune Reading you'll find four open-plan dining areas and throughout the store you can spot nine of our most-loved dining tables with perfectly paired dining chairs. Every table is dressed with a small selection of our tabletop pieces like pure linen tablecloths and hand-made crockery.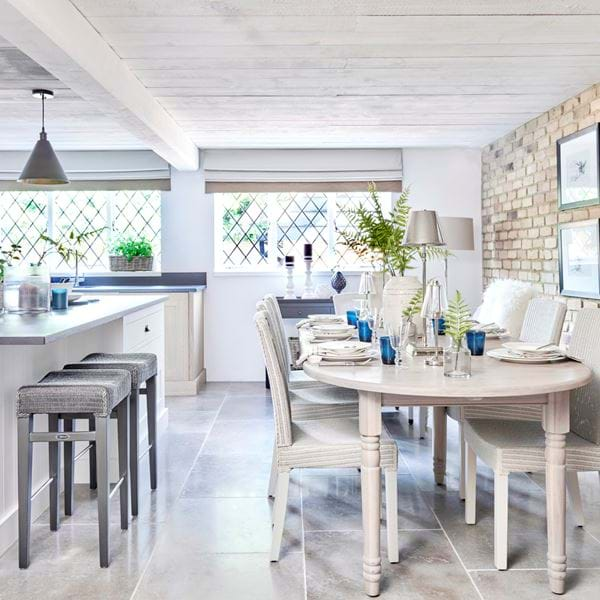 We've filled Neptune Reading with an edit of our furniture collections, spanning the entire design spectrum from classic to contemporary. You can also explore all of our home accessories that translate to any room, helping it to feel warm, welcoming and perfectly in balance.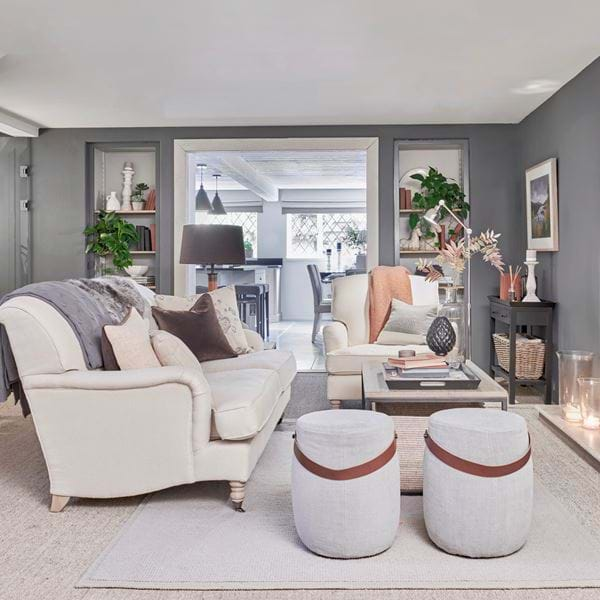 In our bedrooms, you'll discover serene and restful decorating ideas, capacious wardrobes and chests of drawers, and blissfully soft, Portuguese-made cotton and linen bedding. Then there's our solid timber beds, of course, upholstered headboards and handmade, natural mattress Barrington. And like in our living rooms, trying them out for yourself is most definitely encouraged.
Next door to our bedrooms, you'll also often find dressing areas and washrooms. This is where you can discover our natural timber and Carrara marble washstands, our made-in-the-UK bath & body collections, and our elegant storage solutions to help you create a calm and welcoming bathroom.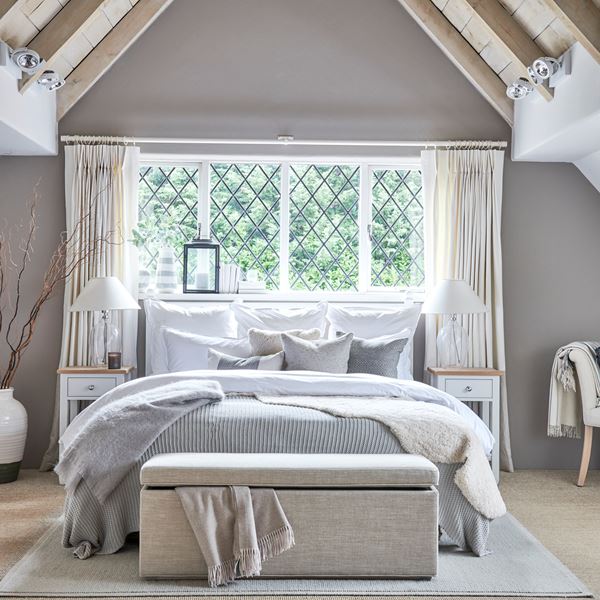 Our in-store design library is the place that you can really get to know all our decorating finishes – from paint colours and wall coverings to flooring and fabrics – and where you can pick up samples to take home with you. You'll also be able to see many of these finishes in-situ as you walk around. And, when it comes to lighting, you'll spot the Coates recessed ceiling lights in action throughout our store, not to mention many of our other ceiling, wall, table and floor lights dotted around.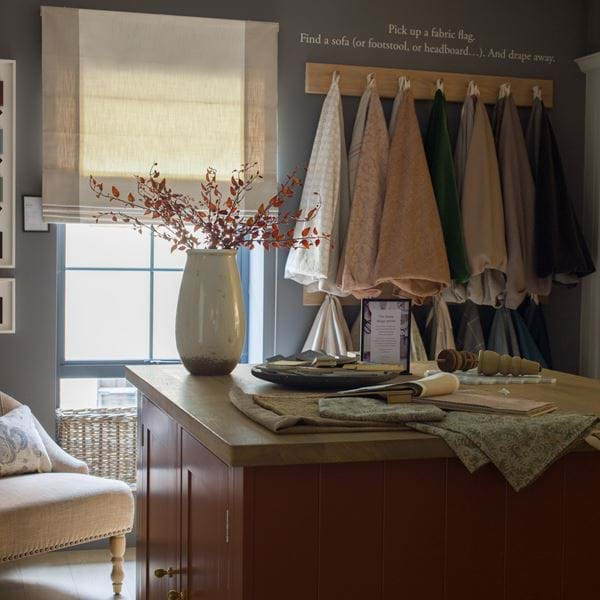 We're fortunate enough to have a spacious garden that wraps around the building where we can display a selection of our outdoor designs. We tend to only have them outside during the spring and summer months though so they don't have to face the cold.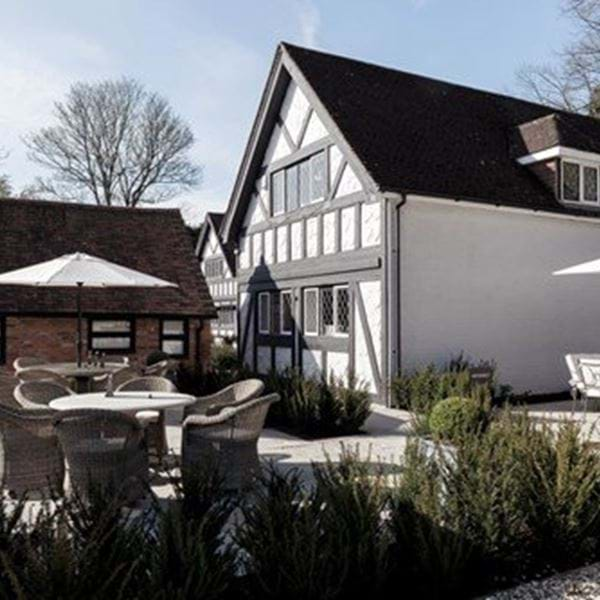 Our design team
Whether you're looking at a new kitchen or you're considering top-to-toe decoration, we're here to help make your home projects simpler and easier with designs that's personalised to you.
Your very own designer
If you're thinking of investing in a new kitchen, our designers will work with you on a one-to-one basis. First, you'll come in to have a free design consultation with either Christina, Gill or Lauren here at Neptune Reading. Then, they'll come to your home to develop your design, and will stay by your side until the kitchen you've always wanted is all yours.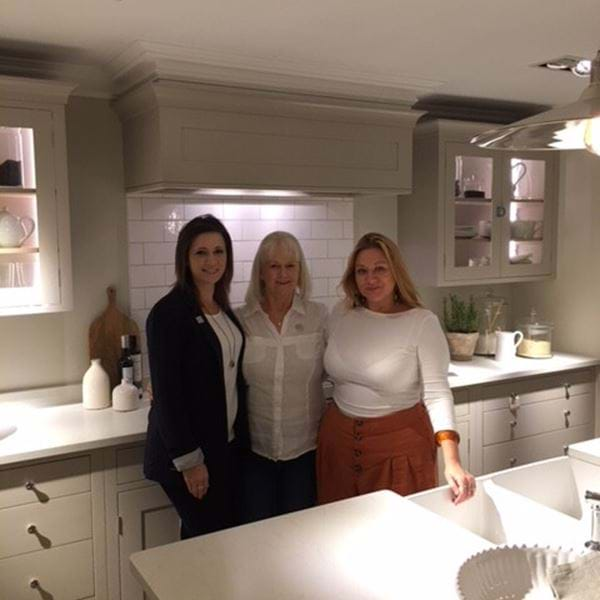 We have our own dedicated (and spacious) customer car park. And it goes without saying that it's free to park.
Neptune Reading is spread across two floors. There are small stair sections on the lower floor, as well as stairs to the second floor though so access is limited. If there's anything you would like to check with us before you visit, we're just one call away.
You're more than welcome to park your pram in our wine cellar section so that you browse to your heart's content.
Well-behaved dogs are more than welcome too. But if you're the proud owner of four Great Danes, we'd appreciate it if you perhaps left them at home.
Get in touch
If you'd rather not call, you can send us a message using this little form. You can also use this form to leave us any feedback, good or bad. We'd love to know what you think.