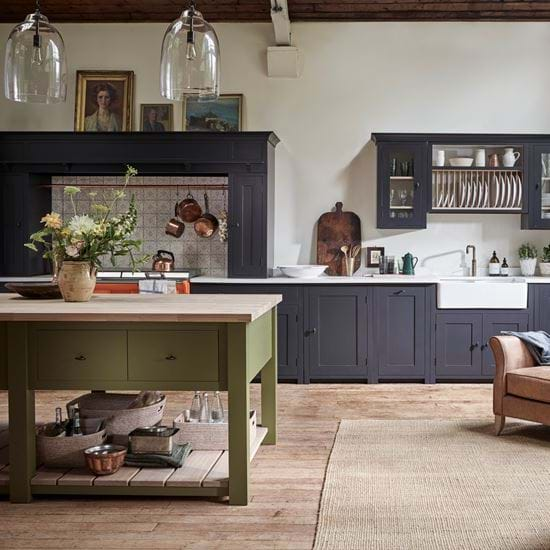 Meet Charlecote
Charlecote is where cabinetry meets freestanding furniture, with an open base that gives it a lighter look. And while it was designed with our Suffolk collection in mind, it can be paired just as well with any of our kitchens.
Charlecote is an island that sits somewhere between fitted cabinetry and freestanding furniture. Its leggy design will bring a point of contrast to the rest of your kitchen, feeling more like the large prep tables found at the centre of country house kitchens. You can incorporate seating space into our version too though, and because it's a modular piece, you can design it to be as small or as large as you need.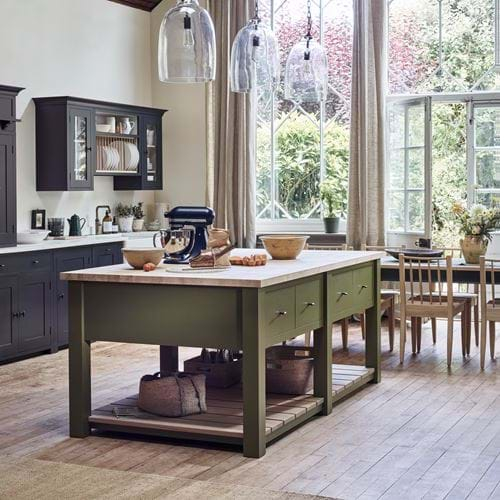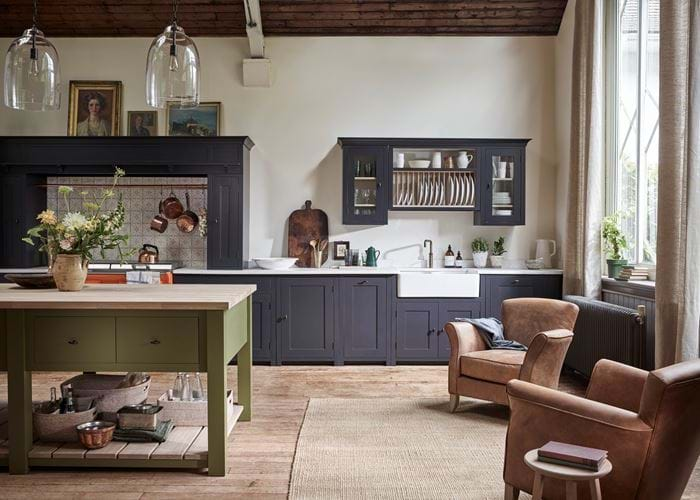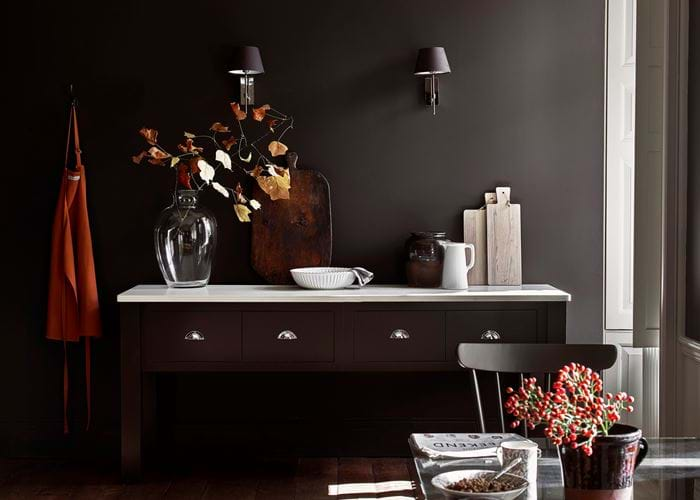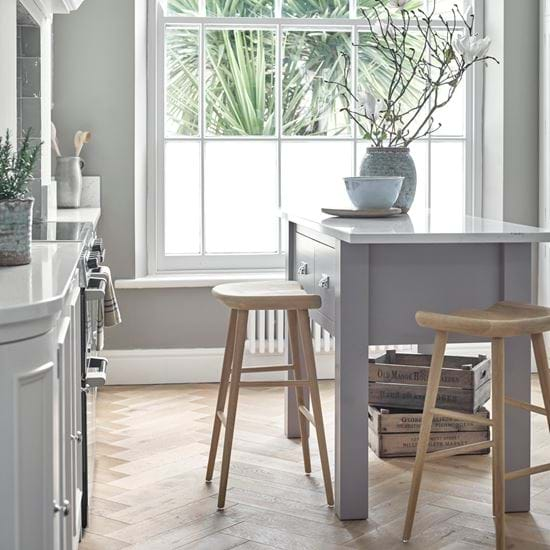 For small spaces
At its smallest, Charlecote's an island that'll not only fit, but also work in more compact kitchens. It can have four drawers, two drawers, or none at all. And because it's open underneath, it won't look like it's taking over.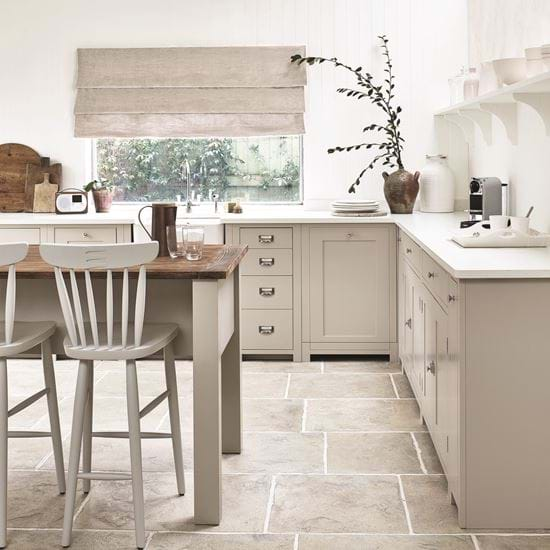 For sitting and for doing
Whatever it's size, Charlecote can include drawer space or seating space – or a combination of the two. Here, you can see what we mean more clearly, and how you'll have plenty of space for your knees.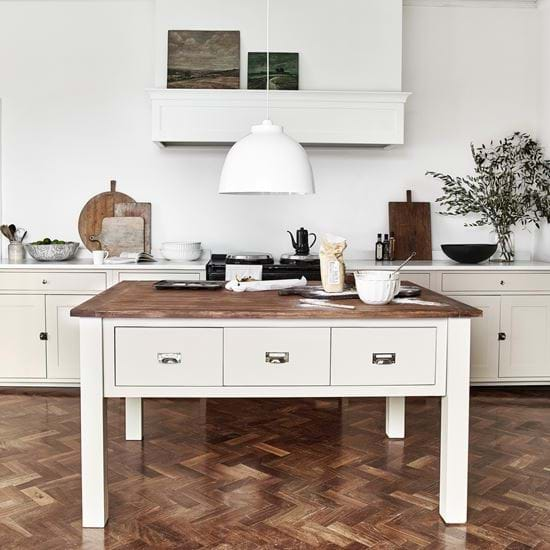 For large spaces
In spacious kitchens, there's often a choice between kitchen island or dining table. Happily, Charlecote can be both, and we'll be able to make it as large as you want (or need).
Design details
We make Charlecote in exactly the same way as our cabinets – using tulipwood that's painted in your choice of colour, combined with any of our work surfaces and handles. Open its drawers and you'll find interiors made from oak; peer in and you'll see another, unexpected drawer underneath the work surface, giving you two tiers of storage. Make them as tidy – with our drawer organisers – or as messy as you like.