An ode to the occasional chair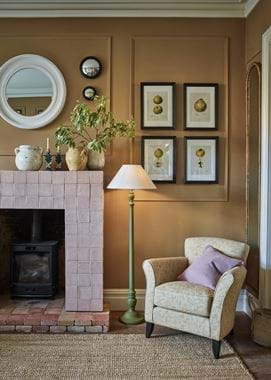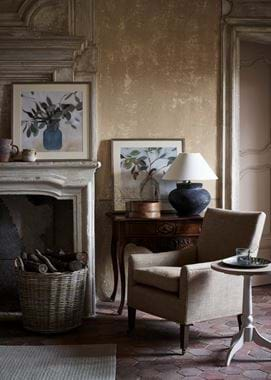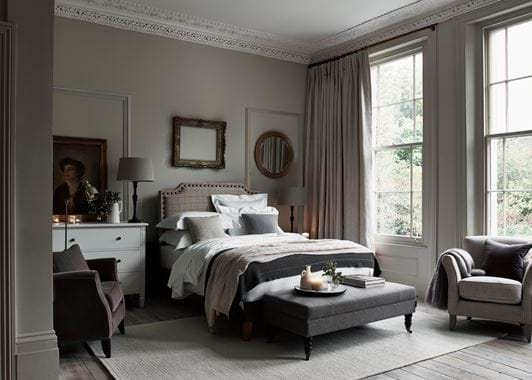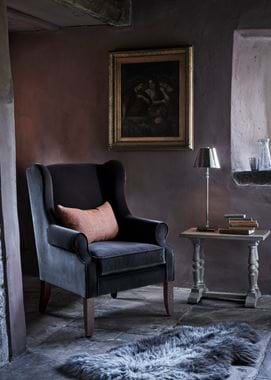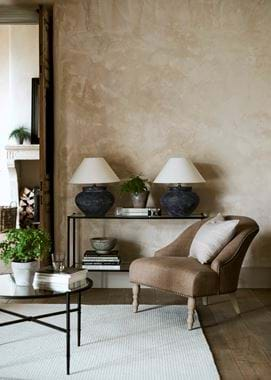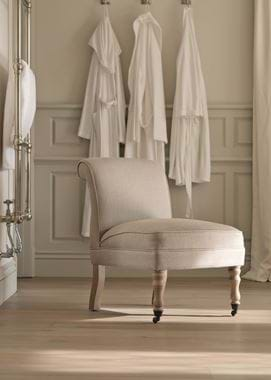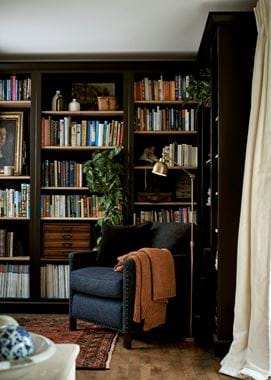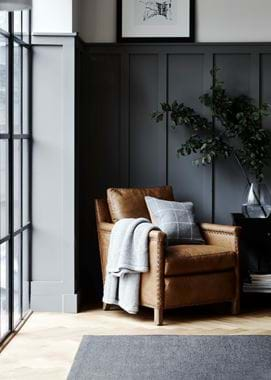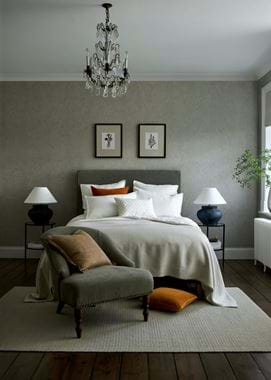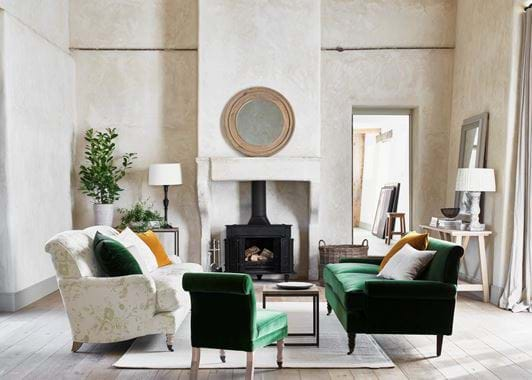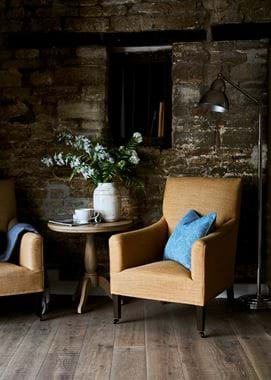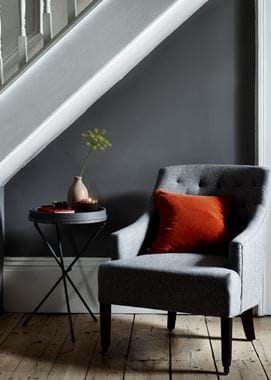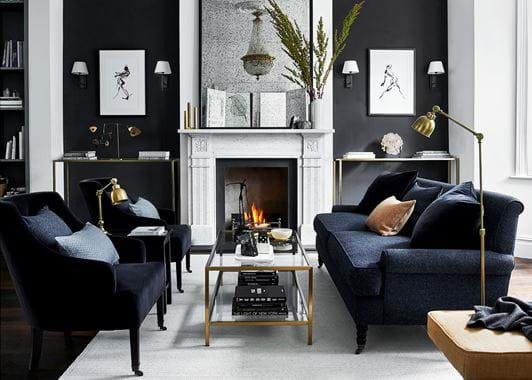 An ode to the occasional chair
Slipper chairs, fireside chairs, bedroom chairs…'occasional' chairs come in all sorts of shapes and styles. But the one thing they have in common? Their slightly smaller size. These may not be pieces you'll want to settle into for hours, but they are pieces that'll tuck easily into any and every room in your home, ready to offer comfort, colour and texture whenever they're called for. Let's take a closer look at them, and where (and why) you might find space for one in your own home.
In a living room
An occasional chair's place in your living room is really as another seat for when friends and family stop by. Depending on your room's layout, you might place a matching pair side-by-side at right angles to your sofa, sit one off to the side of a fireplace, angled back into the room (a useful trick to stop it feeling as if everyone is facing the fire rather than each other. A low-backed style like Madeleine or Audrey would be best for this), or tuck it off in a corner. This last idea can help when designing the layout of a long, thin living room. Instead of placing all your furniture around the edges looking at a big, empty space in the middle, create a couple of smaller groups, perhaps with your sofa and a bigger armchair or two by the fire (or TV), and then a couple of occasional chairs together with a side table or drinks trolley in another area, forming a second seating space. Your room will actually feel bigger when you can look out at furniture around the edges, you'll make better use of the space, and these different conversation spots will really come into their own at a party.
Occasional armchairs can also make great reading chairs. Again, place one off in a normally forgotten corner of your living room, sit a side table and lamp by its side, and you'll breathe new life into this space as a cosy nook for one. You'll want to choose a slightly bigger chair, like Matilda, Caspar, Theo or Dominic, although our newest occasional chair, Audrey, despite its low back, is actually proportioned to offer lots in the way of comfort and support, and is deceptively generous.
In a hallway
That empty space under the stairs or the arch created by a now bricked-in doorway would make the perfect place in a hallway for an occasional chair. You could even arrange one either side of a console table to give it a bit more gravitas (especially if it's looking a little lost in the space). Not only will your chair (or chairs) become a convenient spot to sit down and lace up shoes or wait for everyone else to get ready to go out, but it'll bring colour, texture and softness – something hallways, which don't usually hold a lot of textiles, can sometimes lack. The same goes for an upstairs landing, where the chair might not have as much purpose, but where it'll still have plenty to contribute in terms of decoration.
The (usually) tight confines of a passageway call for chairs with small footprints as well as ones that aren't too tall and overpowering (although don't be fooled by a low-backed chair as these can sometimes be quite deep, like with Audrey). Matilda, Madeleine and Amelia could all work nicely.
In a bedroom
Armchairs in bedrooms tend to fall into two categories: reading chairs, for when you want a little peace away from the bustle of downstairs, and chairs that you can place clothes over when you get dressed in the morning and blankets across when you get into bed at night.
If yours is to be the latter, and you have enough depth to your room, then it can be lovely to sit it at the end of the bed, facing out into the space. It'll frame the bed and be conveniently placed for throwing cushions and blankets onto during the night. Like with chairs in front of your living room's fire, it's best to choose a low-backed design here.
If you'd like to use your chair for reading though, you'll probably feel more comfortable sitting in it if its back is against a wall, rather than in the middle of the room. To break up the layout that can often happen in bedrooms where most of the furniture is placed right up against the wall, arrange the chair so it faces back towards the bed this time, and at an angle.
In a bathroom
You might not think to have a chair in a bathroom but, if there's space, it can be a welcome (and useful) addition. Much the same as in a hallway, there don't tend to be a lot of textiles decorating a bathroom, and lots of hard, practical materials. Introducing a little chair to the mix will help to soften things and create a cosier atmosphere. It'll also become somewhere you can perch while the bath is running or relax afterwards, or somewhere for a little one to sit and chat to you while you're in the tub, as well as a place to put your clothes. The main thing to bear in mind here is to not choose a fabric, like velvet, that will mark easily if it's splashed. Better to go for a wool or a patterned linen.